Prices and availability
Before choosing dates,
check the booking terms and conditions
regarding the minimum stay 2023.
Period
Min number of nights
VILLA BEACH and MOBILE HOME BRIONI BEACH
from 17/06 to 09/09
7 nights*
from 09/09 to 16/10
5 nights
5 nights
till 15/06/2024 and from 07/09/2024
5 nights
from 15/06/2024 to 07/09/2024
7 nights*
B&B ROOMS, MOBILE HOMES and HOLIDAY HOMES
from 15/07 to 26/08
from 26/08 to 09/09
3 nights
from 17/06 to 15/07
2 nights
7 nights*
5 nights
from 09/09 to 16/10
2 nights
MINIMUM STAY 2024
from 25/04 to 18/05 & 14/09 to 14/10
2 nights
from 18/05 to 15/06
3 nights
from 15/06 to 13/07 & 31/08 to 14/09
5 nights
from 13/07 to 31/08
7 nights*
Sports, sports and more sports!
Sports vacations at BiVillage
Are you looking for a vacation resort with sports activities? At BiVillage in Fažana, Istria (Croatia), you'll find everything you need to work out in an unspoiled natural environment.
The beach, sea and pine forest provide the perfect setting for swimming and water sports, as well as walking, running, biking and yoga. Our village is the ideal location for families who want to spend a sports vacation together with children.

SPORTS IN THE VILLAGE

HIIT ARENA
WIEMS Fitness ProgramNEW
Cross-fit
Pilates
Aerobics

BEACH SPORTS
Windsurfing
Diving
Sailing
Jet ski

FOR KIDS
Jangalooz AreaNEW
Minigolf
Ballet Academy
Cheerleading SchoolNEW
Mini Gym
NEW
The new technology for fitness
NEW FITNESS PROGRAM WIEMS
Wiems PRO is a wireless electrostimulation muscle system (EMS) for the whole body.
Try it out in our HIIT Arena!
HIIT ARENA
A sports center within the Village
At BiVillage we believe that vacations should be a relaxing and enjoyable experience for everyone, including your body. That's why we created our sports center!
Cross-fit course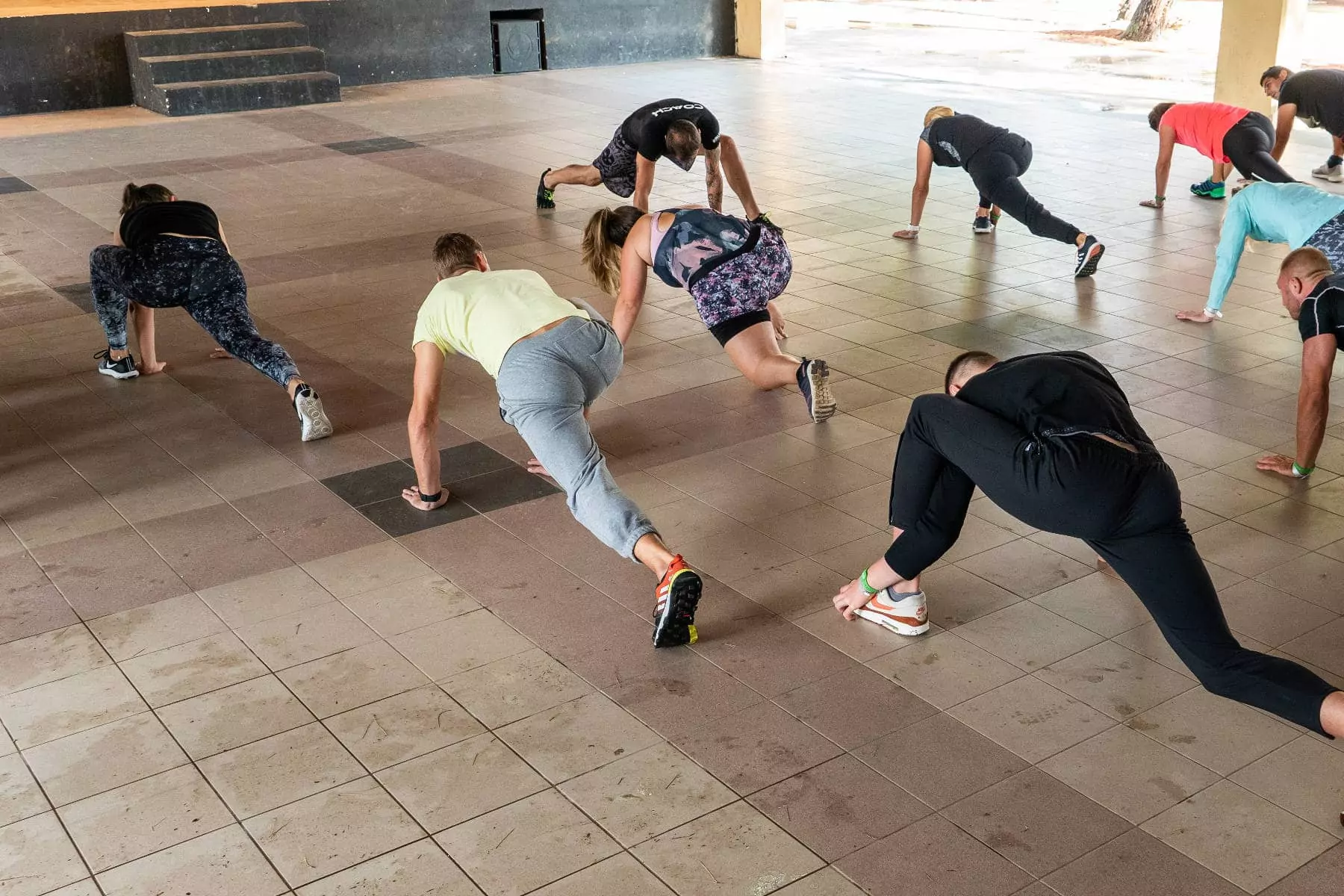 Fitness course
Water sports
Sports vacations are our specialty. When it comes to water sports, we are the best!
You can choose from windsurfing, sailing, diving and kayaking.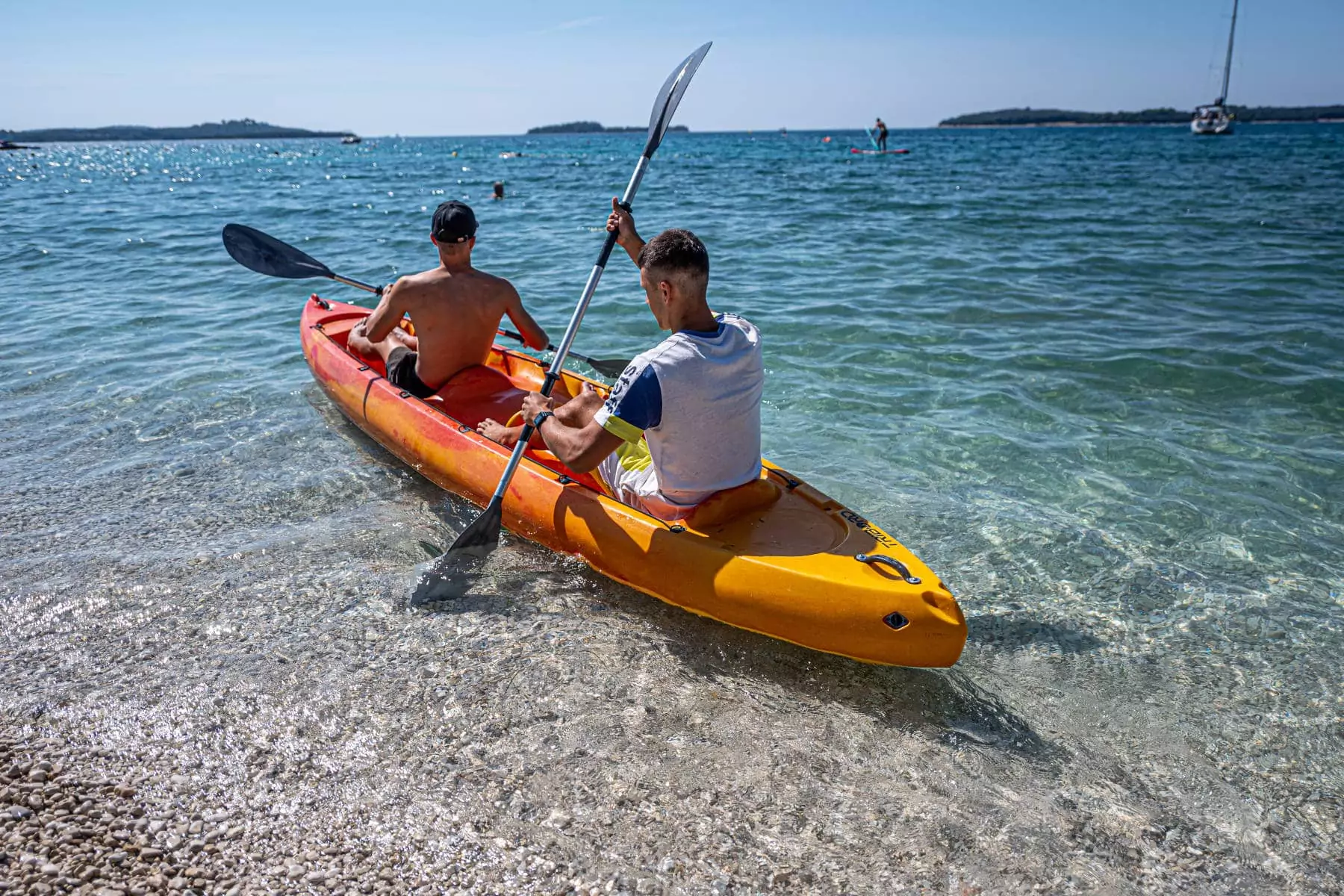 KAYAK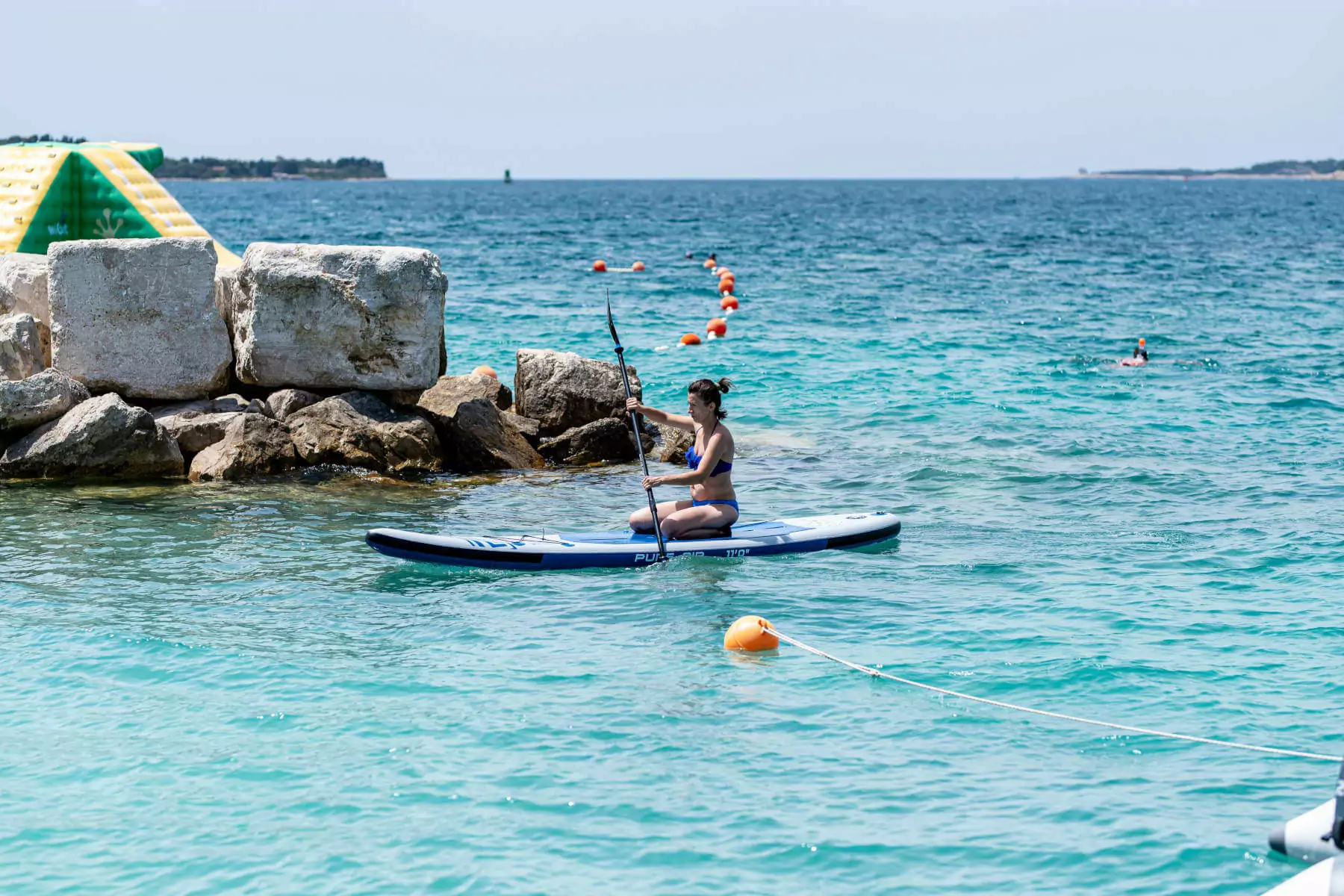 SUP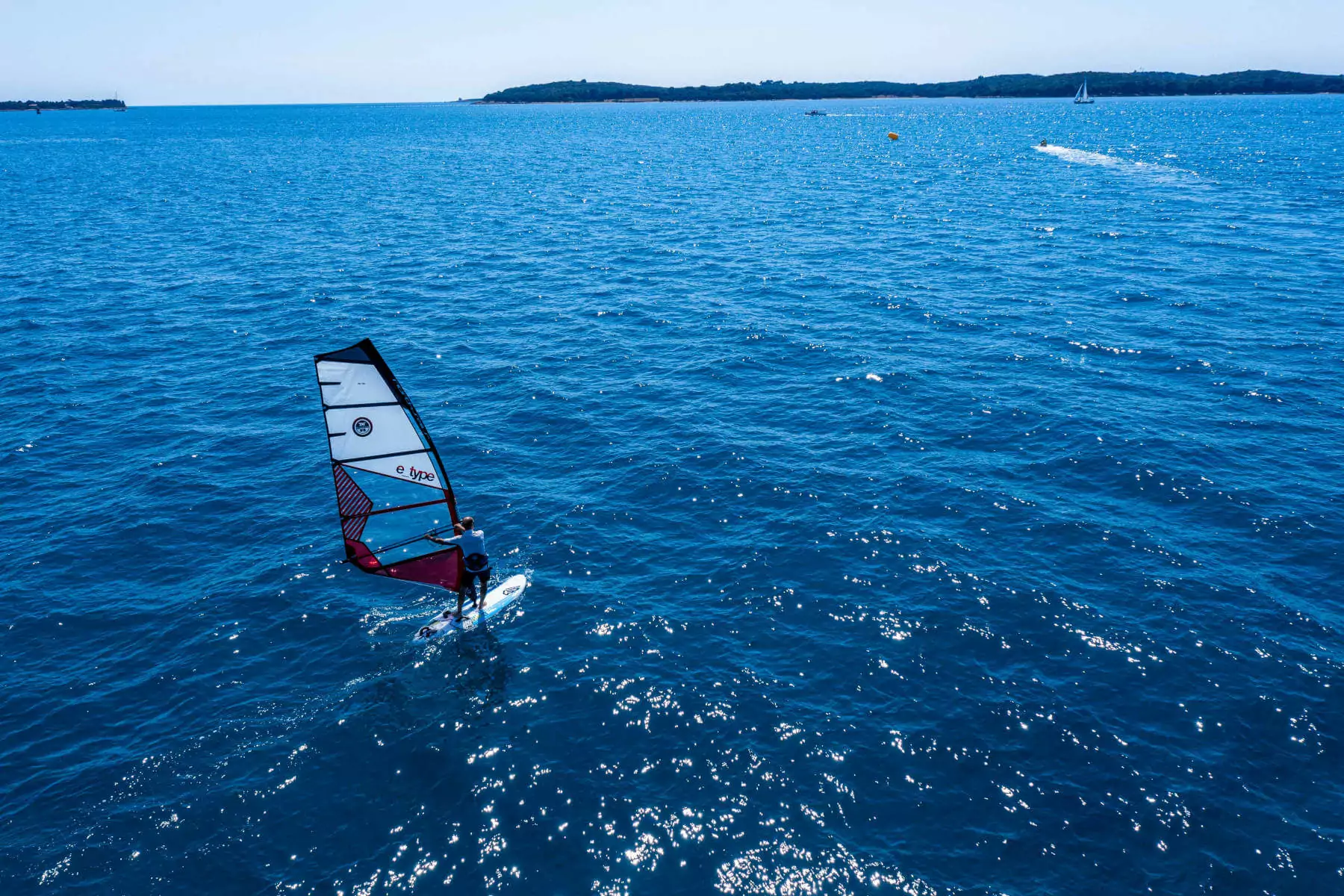 WINDSURF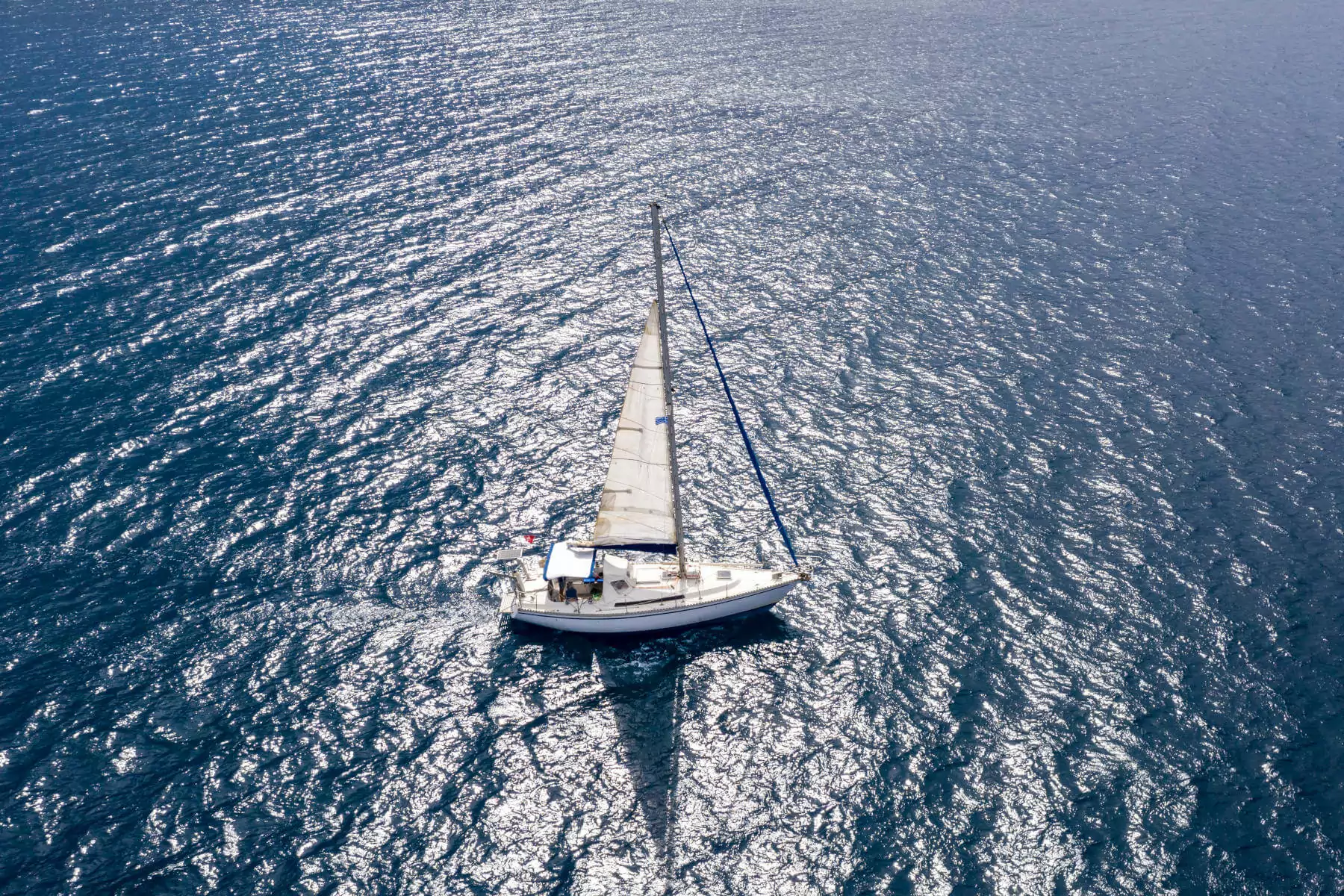 SAILING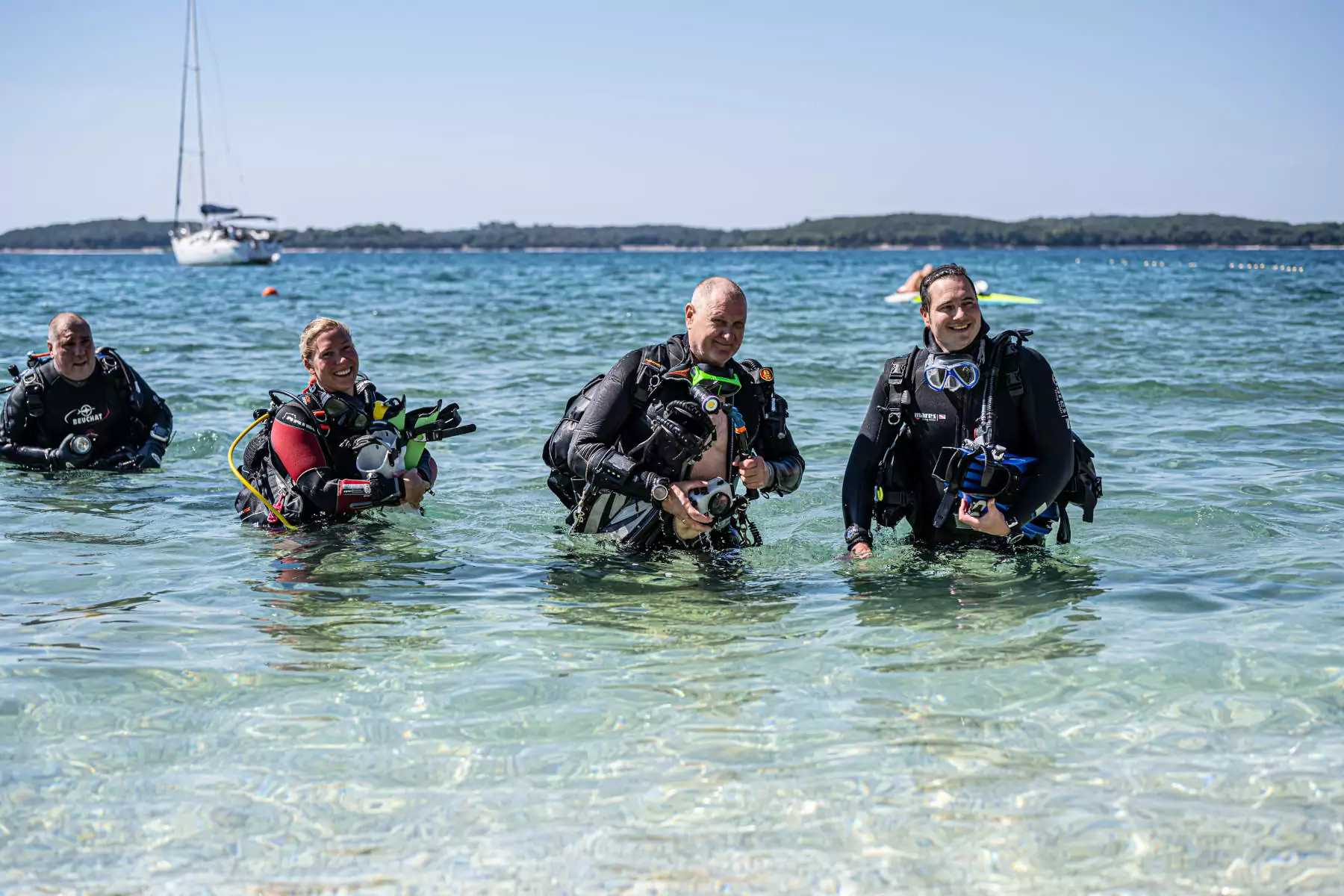 DIVING
Discover the wonderful sea of Croatia
DIVING AND WINDSURFING CENTER
The Croatian coast is one of the most beautiful places in the world for diving and windsurfing. Dive into the discovery of our crystal clear sea!
One of the best vacation villages with sports activities
Choosing a destination where it is possible to practice a variety of activities during one's vacation is always a great satisfaction for all sportsmen, and among the most suitable destinations for this kind of vacation must undoubtedly include the BiVillage vacation center. A national and international benchmark.
Plus nearby: riding school, bicycle and hiking trails.
JANGALOOZ AREA
Adventure and Fun Park
The adventure park is a brand new addition to our resort. A true entertainment destination for a high-adrenaline experience.
The amusement park offers a variety of activities that will leave you breathless and wanting to come back for more. If you are looking for excitement, this is the place for you!
BiVillage is a paradise for sports lovers
Located in the heart of the picturesque Istrian littoral, the BiVillage offers a choice of many sports. Between soccer, 3×3 basketball, tennis, volleyball you are spoiled for choice. Sports in the water or on the equipped courts and the possibility of training in our HIIT Arena.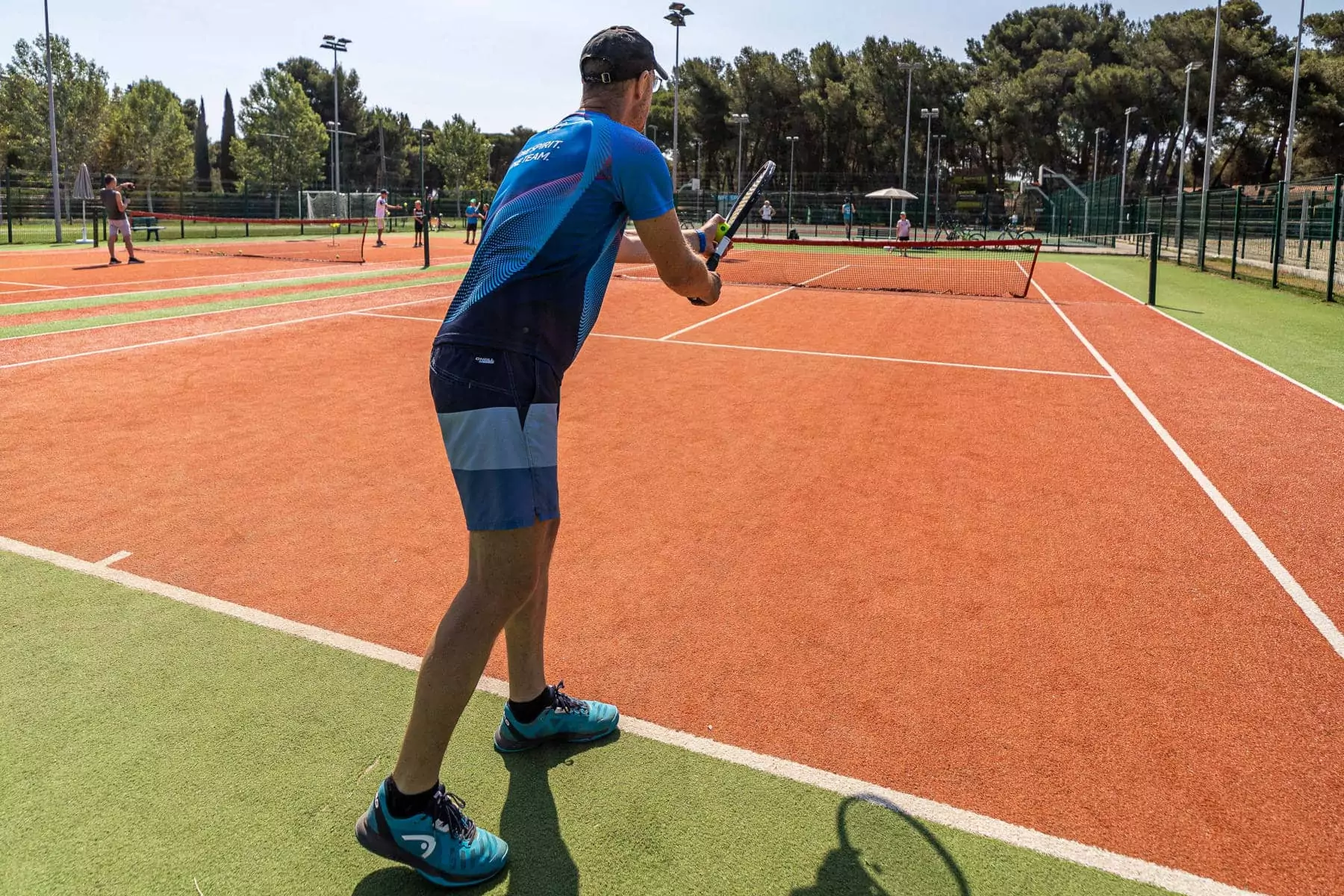 Tennis courts
Total area size: 40 x 20
Court size: 2 x 42 x 25
The courts are 40 mm synthetic turf with FIFA 2** certificate (Lano MXSi 40 mm, 360 microns, 13,000dtex) with lighting.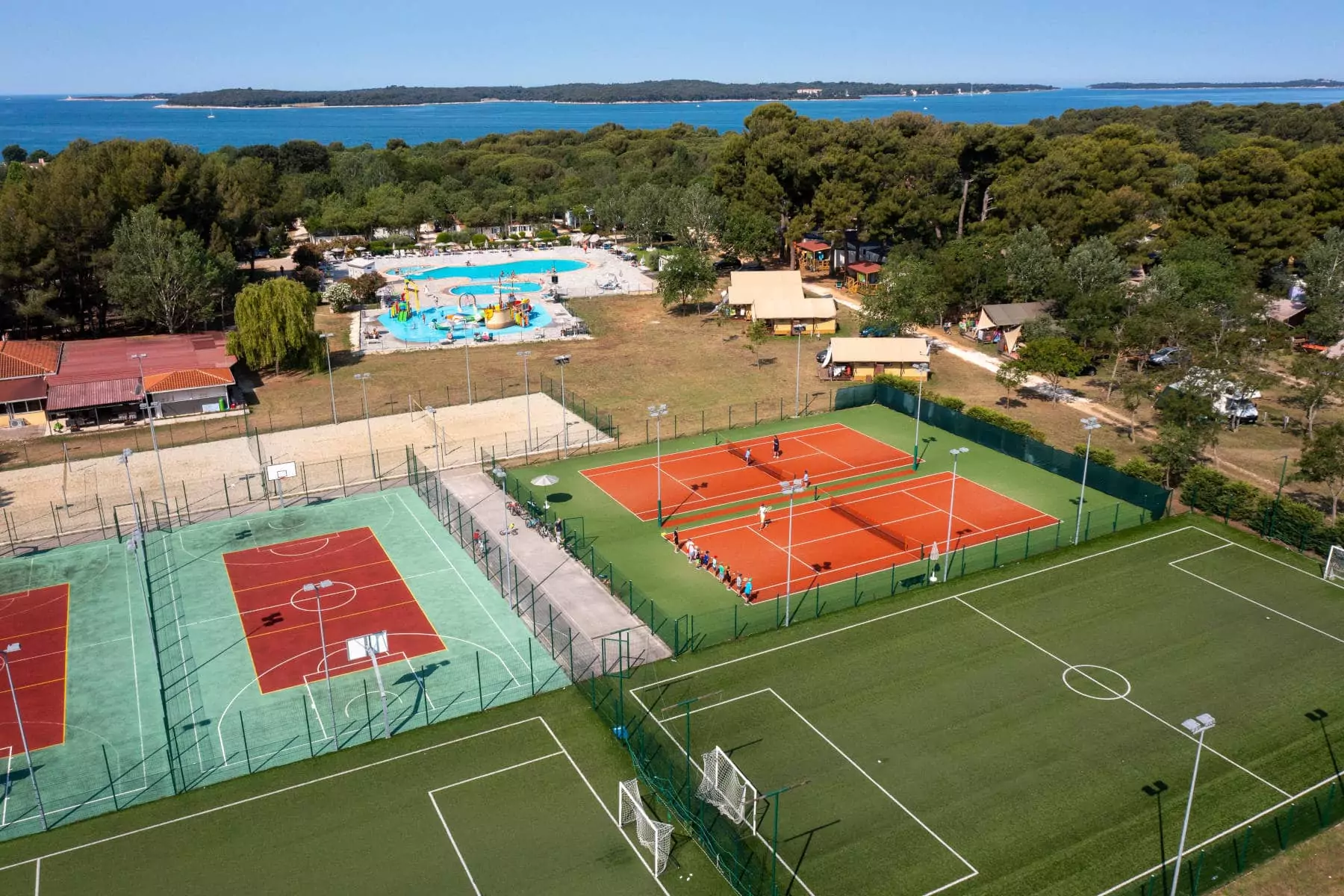 Basketball/volleyball courts
Total area size: 30 x 32
Field size: 10.97 x 23.78
The Village has 2 multipurpose 15 mm synthetic turf fields (Greenfields TT XP 15 nd).
All fields are illuminated.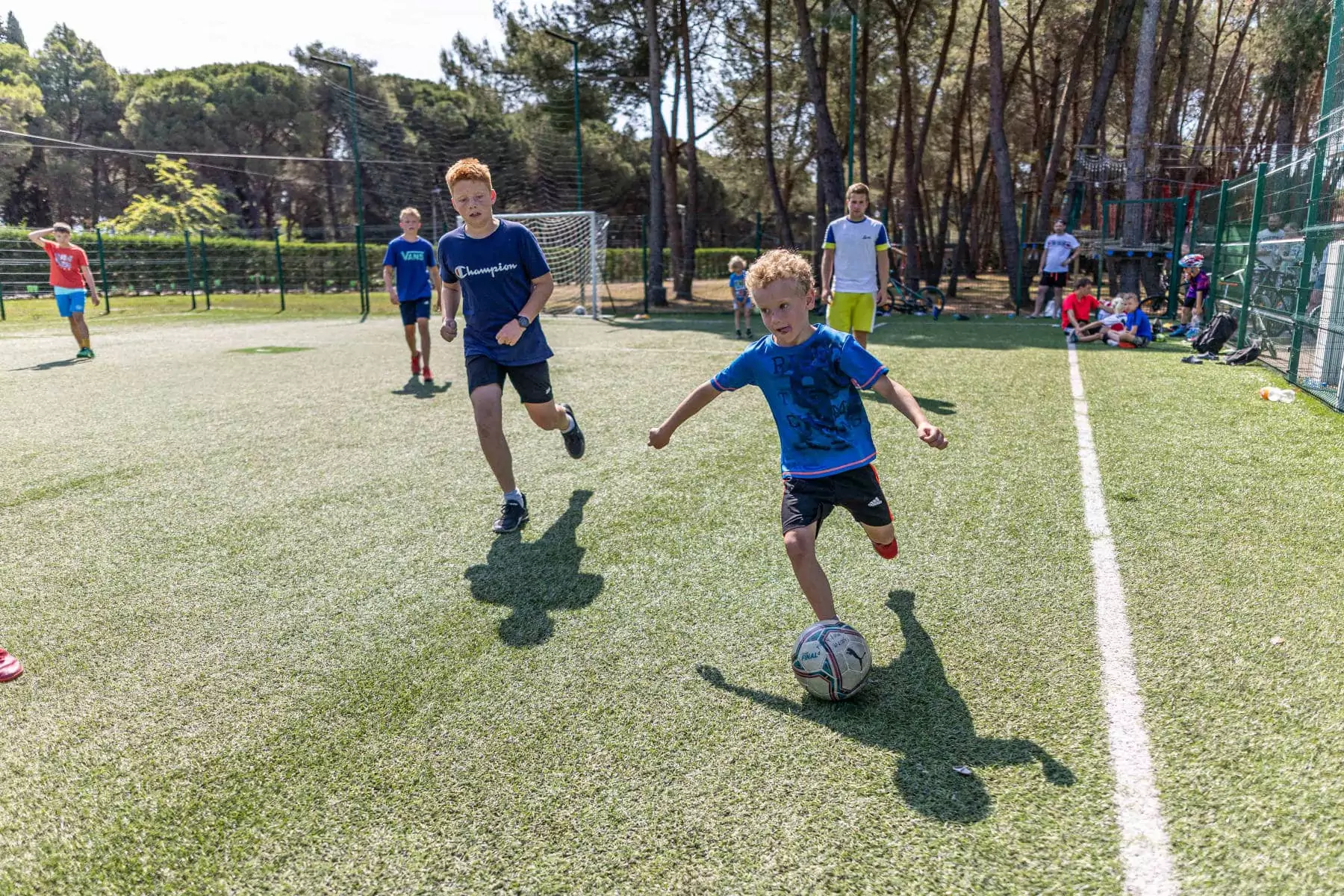 Soccer fields
Total area size: 40 x 20
Field size: 2 x 42 x 25
The fields are 40 mm synthetic turf with FIFA 2** certificate (Lano MXSi 40 mm, 360 microns, 13,000dtex) with illumination.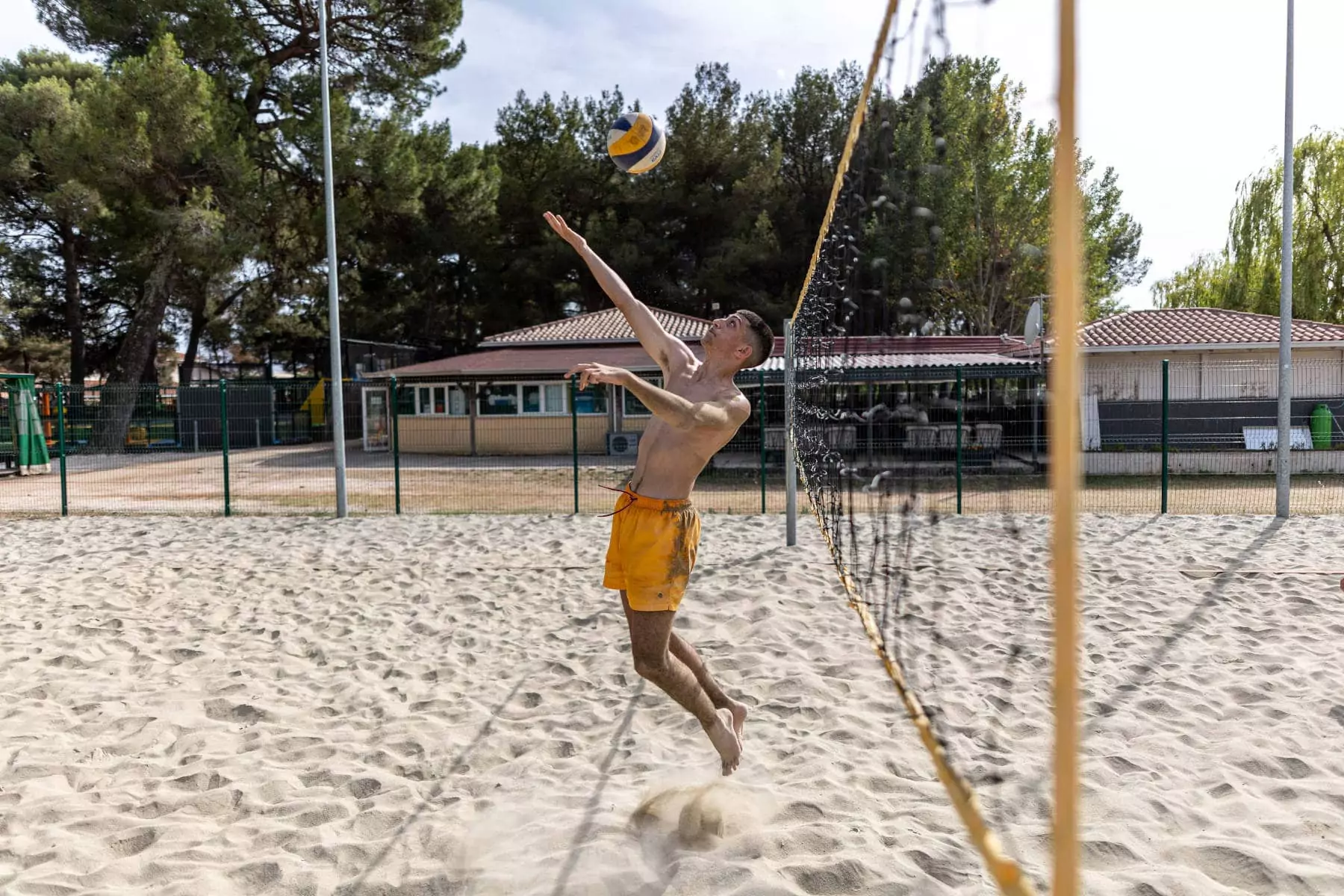 Beach volleyball courts
Field size: 16 x 8 m
Two playing fields surrounded by a clear zone at least 3 meters wide on each side.
Bike friendly resort village
Discovering Istria by bicycle!