Prices and availability
Before choosing dates,
check the booking terms and conditions
regarding the minimum stay 2023.
Period
Min number of nights
VILLA BEACH and MOBILE HOME BRIONI BEACH
from 27/04 to 17/06
5 nights
from 17/06 to 09/09
7 nights*
from 09/09 to 16/10
5 nights
B&B ROOMS, MOBILE HOMES and HOLIDAY HOMES
from 27/04 to 27/05
2 nights
from 27/05 to 17/06
3 nights
from 17/06 to 15/07
5 nights
from 15/07 to 26/08
7 nights*
from 26/08 to 09/09
5 nights
from 09/09 to 16/10
2 nights
Five-a-side football fields
Play and have fun as a team
Do you want to continue enjoying your favourite sport even on holiday? At the BiVillage Camping Resort you can!
On our premises you will find 2 five-a-side football fields to play with friends, organise your own team and challenge other guests in exciting tournaments!
GET ON THE FIELD
2 fields with FIFA 2 certificate**
40 mm synthetic turf with FIFA 2** certificate (Lano MXSi 40 mm, 360 microns, 13,000dtex) with lighting.
Total dimensions area 2 x 42 x 25 m
With separately fenced regulation courts inside (40 x 20 m)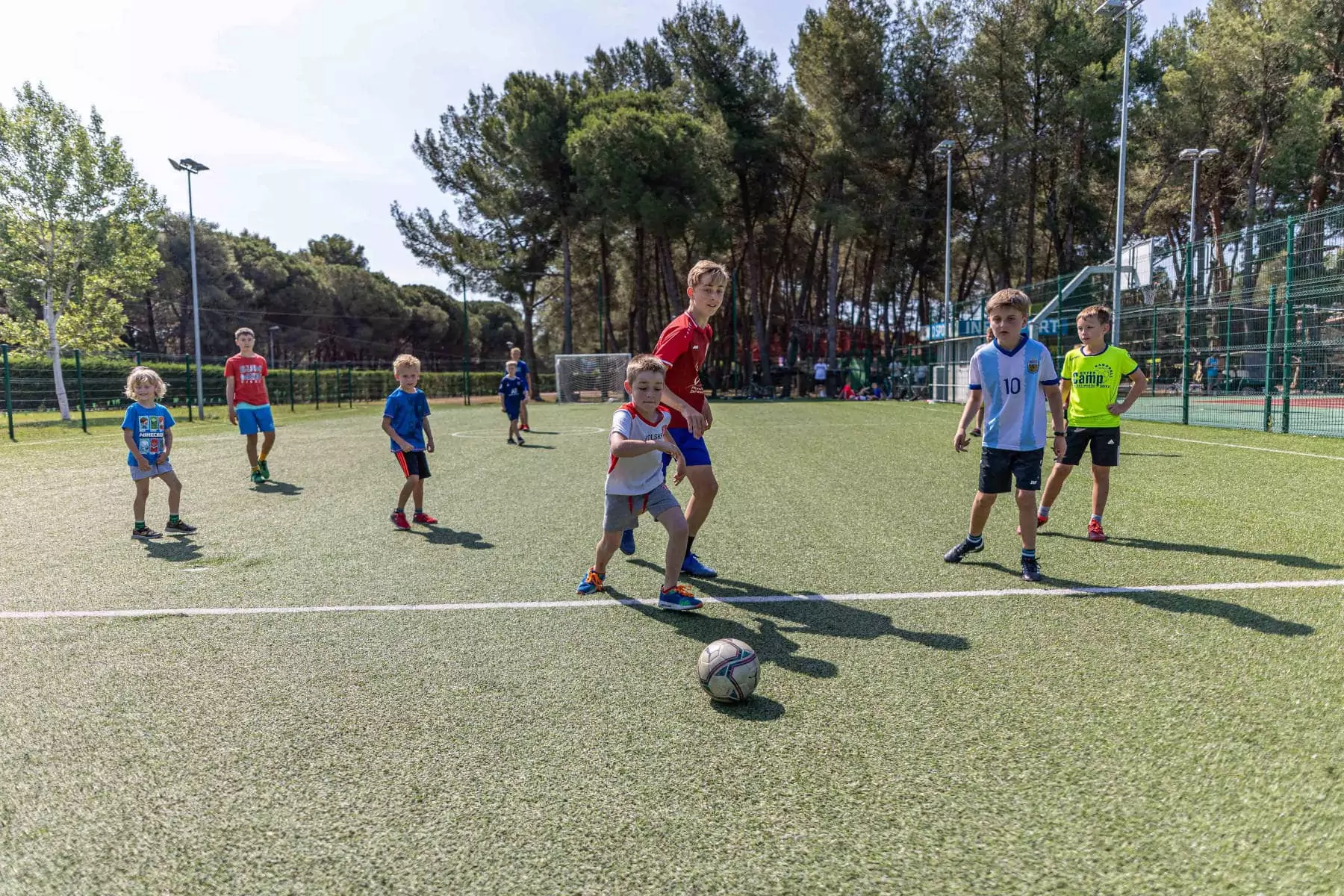 Aperti tutti i giorni
Book the field and request the ball
Get ready with your friends for five-a-side football tournaments on our two fields!
You can book the field and ball at reception.
Our tournaments
The BiVillage also organises football tournaments in cooperation with the Fažana 'Mladost' team: thousands of participants from different European countries meet on the field to have fun together!