Prices and availability
Before choosing dates,
check the booking terms and conditions
regarding the minimum stay 2023.
Period
Min number of nights
VILLA BEACH and MOBILE HOME BRIONI BEACH
from 27/04 to 17/06
5 nights
from 17/06 to 09/09
7 nights*
from 09/09 to 16/10
5 nights
B&B ROOMS, MOBILE HOMES and HOLIDAY HOMES
from 27/04 to 27/05
2 nights
from 27/05 to 17/06
3 nights
from 17/06 to 15/07
5 nights
from 15/07 to 26/08
7 nights*
from 26/08 to 09/09
5 nights
from 09/09 to 16/10
2 nights
3×3 basketball courts
Are you coming to the court for a game?
Summer is finally here with plenty of free time for sport! A game of basketball among friends, a child versus parent challenge or simply a couple of solo shots at the basket in the fresh air.
2 multi-purpose basketball – volleyball courts
The Camping Resort BiVillage in Fažana will be a true paradise for sports enthusiasts! Lace up your shoes and put all your energy into surprising your opponents!
Greenfields TT XP 15 nd
Made of 15 mm synthetic grass with illumination.
Total area dimensions: 30 x 32 m
With regulation courts inside (10.97 x 23.78 m)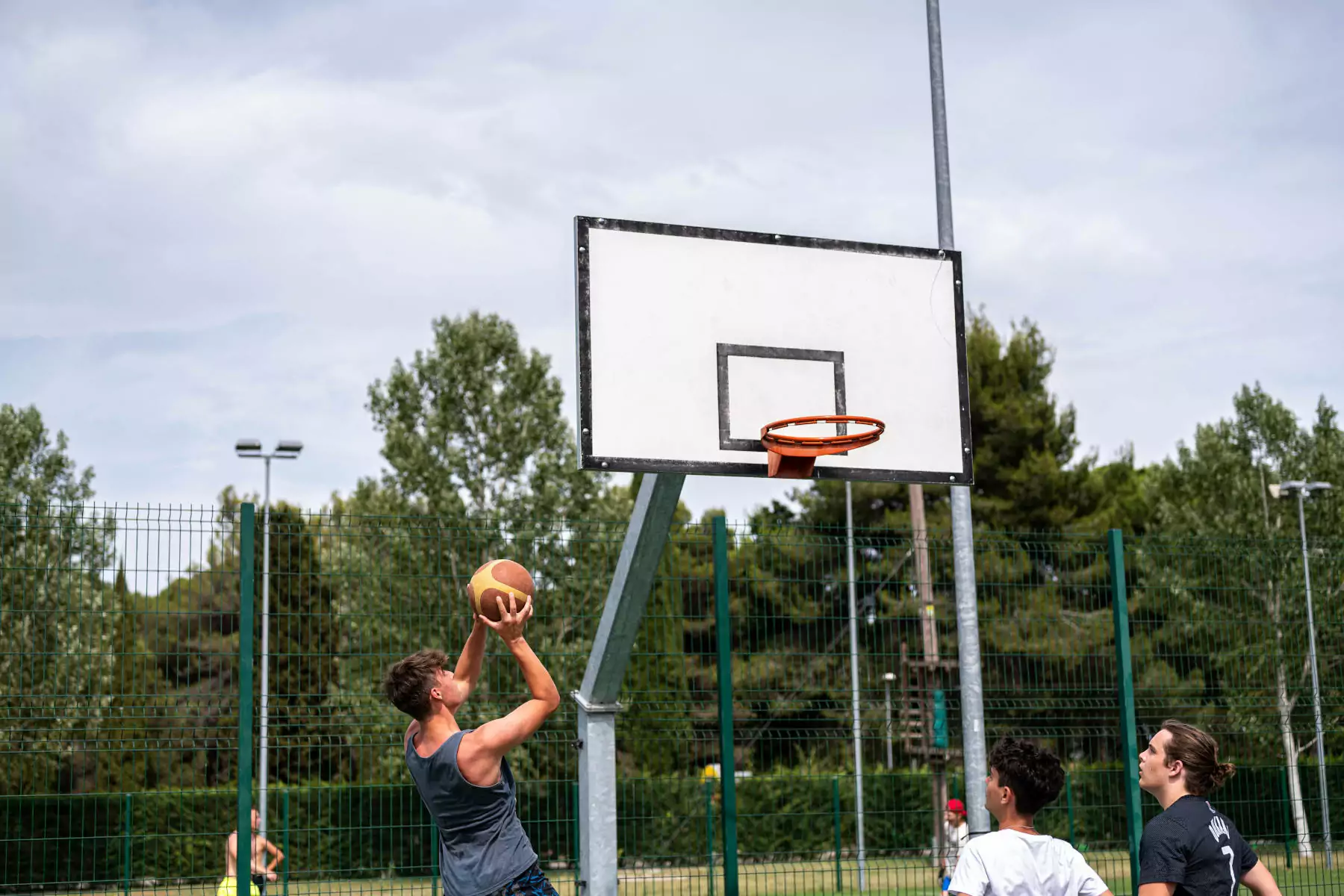 Aperti tutti i giorni