Prices and availability
Before choosing dates,
check the booking terms and conditions
regarding the minimum stay 2023.
Period
Min number of nights
VILLA BEACH and MOBILE HOME BRIONI BEACH
from 17/06 to 09/09
7 nights*
from 09/09 to 16/10
5 nights
5 nights
till 15/06/2024 and from 07/09/2024
5 nights
from 15/06/2024 to 07/09/2024
7 nights*
B&B ROOMS, MOBILE HOMES and HOLIDAY HOMES
from 15/07 to 26/08
from 26/08 to 09/09
3 nights
from 17/06 to 15/07
2 nights
7 nights*
5 nights
from 09/09 to 16/10
2 nights
MINIMUM STAY 2024
from 25/04 to 18/05 & 14/09 to 14/10
2 nights
from 18/05 to 15/06
3 nights
from 15/06 to 13/07 & 31/08 to 14/09
5 nights
from 13/07 to 31/08
7 nights*
Our campsite
Welcome to the BiVillage
On the crystal-clear Istrian sea, opposite the Brijoni Islands and 7 km from Pula, the town famous for its splendid Roman Arena
Our campsite was opened in 2000 and was awarded the Camping of the First Level by the Croatian Ministry of Tourism.
Animation, swimming pools, adventure park, promise an exciting stay without ever getting bored; supermarket, shops, bars and restaurants ensure a relaxing and comfortable holiday. For any request, our Reception will be happy to accommodate you!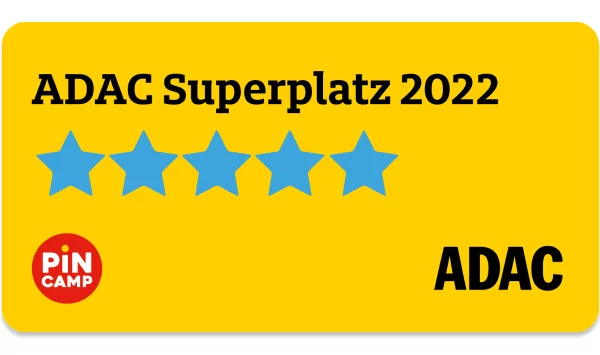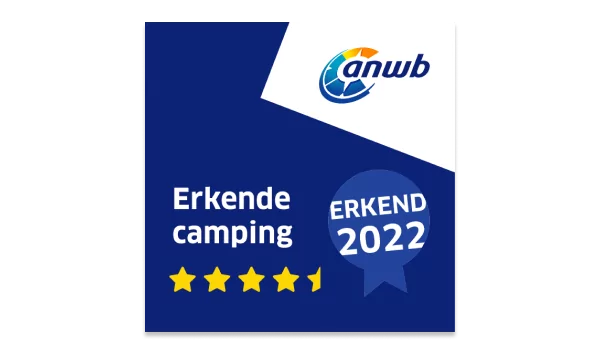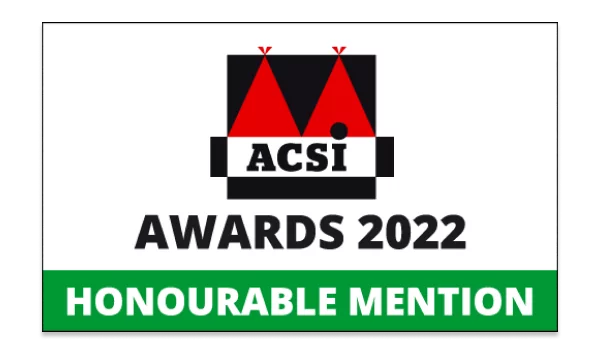 The comfort and services of our camping area

ADAC SUPERPLATZ CERTIFICATION 2022

EQUIPPED WITH ELECTRICITY AND DRINKING WATER

CAMPER SERVICE WATER LOADING/UNLOADING

FRIDGE BOX ON REQUEST

ELECTRIC OR GAS GRILL (MAX. 5 KG CYLINDER)*

BATHROOMS WITH 24-HOUR HOT WATER

PRIVATE BATHROOMS AVAILABLE

IN THE HEART OF NATURE
CERTIFIED CLEANING
OUR CAMPING PITCHES
Between the scent of the pine forest and the blue of the sea
There are 1,100 pitches in the fabulous 40 hectares of the BiVillage. You are sure to find the one that suits you, there is so much space! Find out where you would like to holiday between the Mare, Belvedere and Garden areas. And if you like to be comfortable, there are the new King Size pitches of 150 sqm!
To avoid weekend traffic, book your pitch from Friday to Friday.
Use of the grill in the Village
You can use the grill as long as it is electric or gas with a cylinder of max. 5 kg.
The use of wood or charcoal grills is not possible.
Disposable camping cylinders are available in the Village. Gas cylinder filling service is available at the Campingshop.
A pet friendly campsite
Pets are welcome on our camping pitches!
Remember to mention when booking that you will be travelling with your pet: they are allowed on request.
WHAT'S NEW
Mobile grooming service
From this year, a grooming service will be available to make your pet's vacation the best ever!
The mobile groomer, equipped to make your pet even more beautiful, will meet you directly at the pitch.
OUR BEACH
Free beach, equipped beach and BiDog Beach
Our beach, almost 1 km long, is located in front of the Brijuni Islands National Park and just a few steps away from a lush vegetation of maritime pines.
At the BiVillage the beach meets all your needs. You can use the beach equipped with umbrellas and sunbeds, find your place on the free beach for the exclusive use of our guests or, if you are in the company of your 4-legged friend, benefit from the special BiDog Beach area.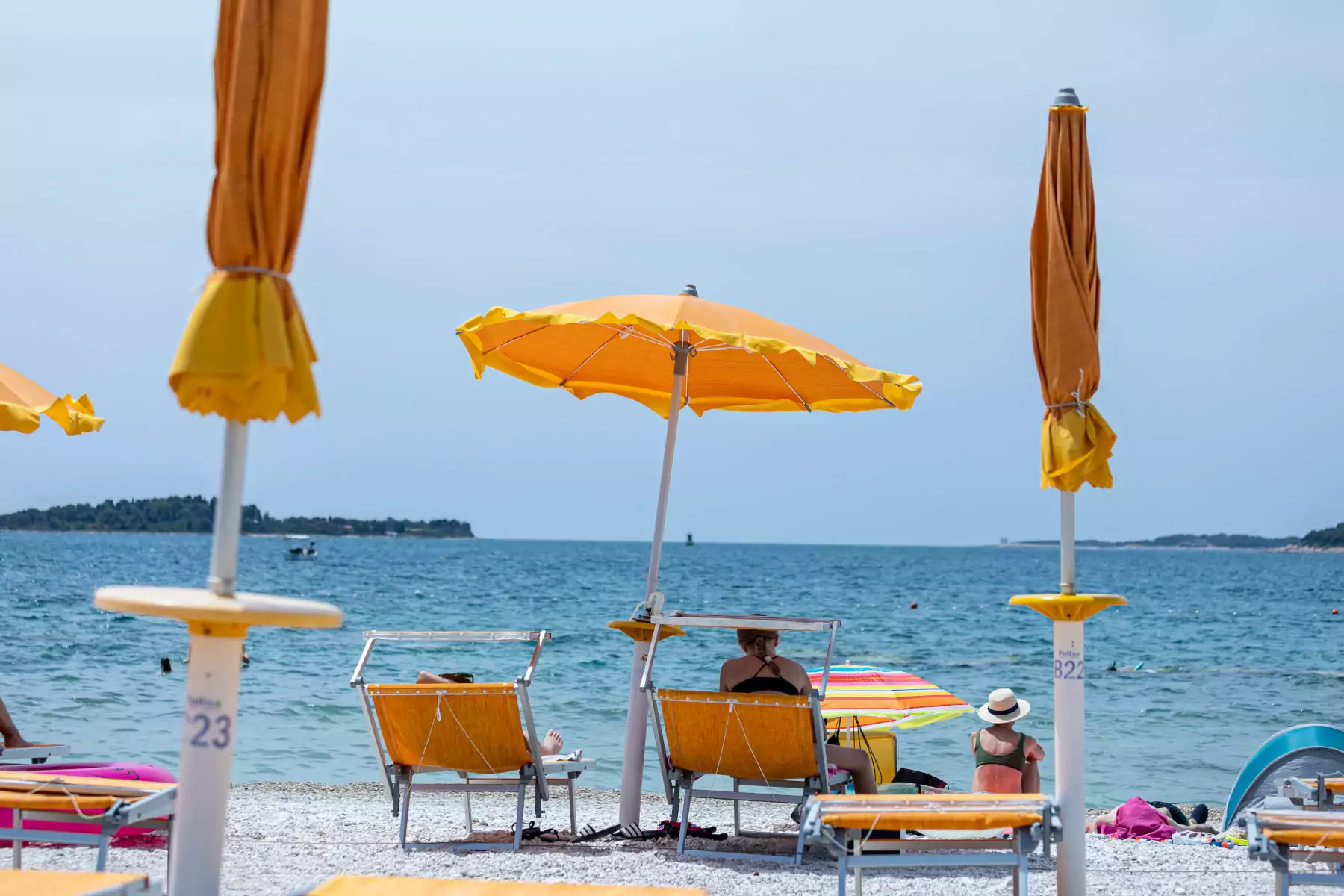 Equipped beach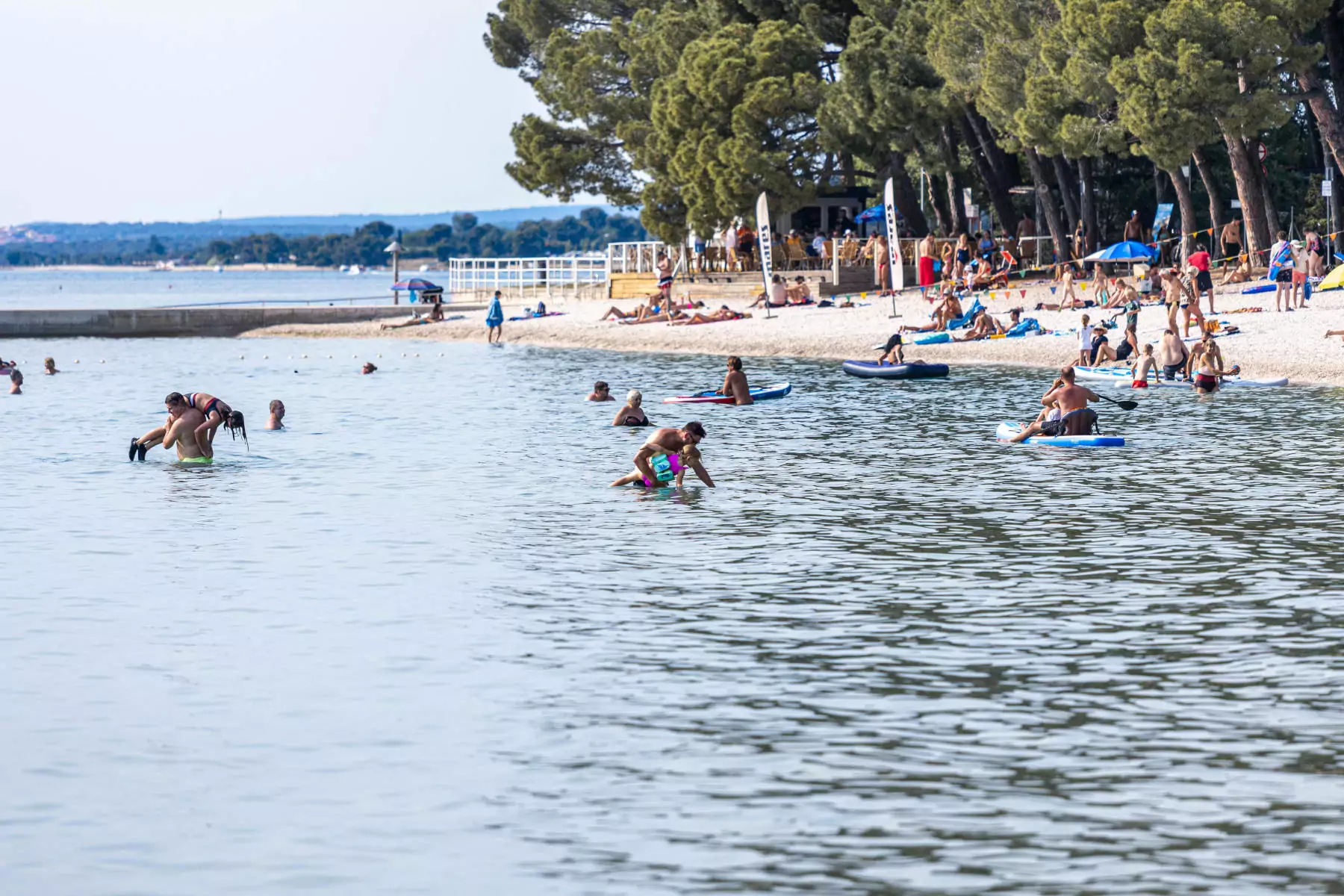 Free beach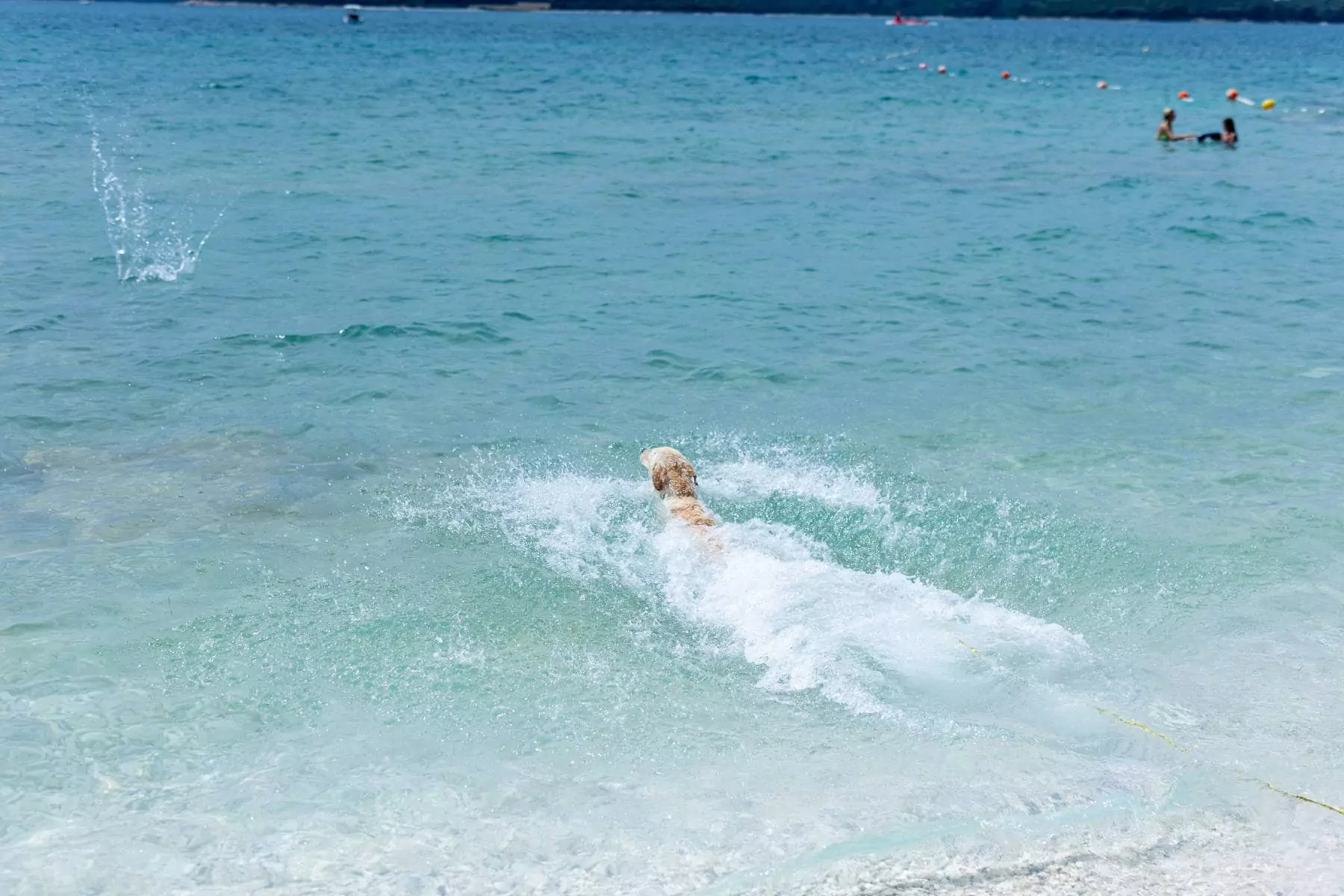 Bi Dog Beach
INFLATABLE WATER PARK
A dive into the bluest sea
Swim in the crystal-clear sea of our private beach: a few metres from the shore you will find an adrenaline-filled inflatable course for jumping, fun and diving!
Suitable for children from 5 years.
Service for a fee.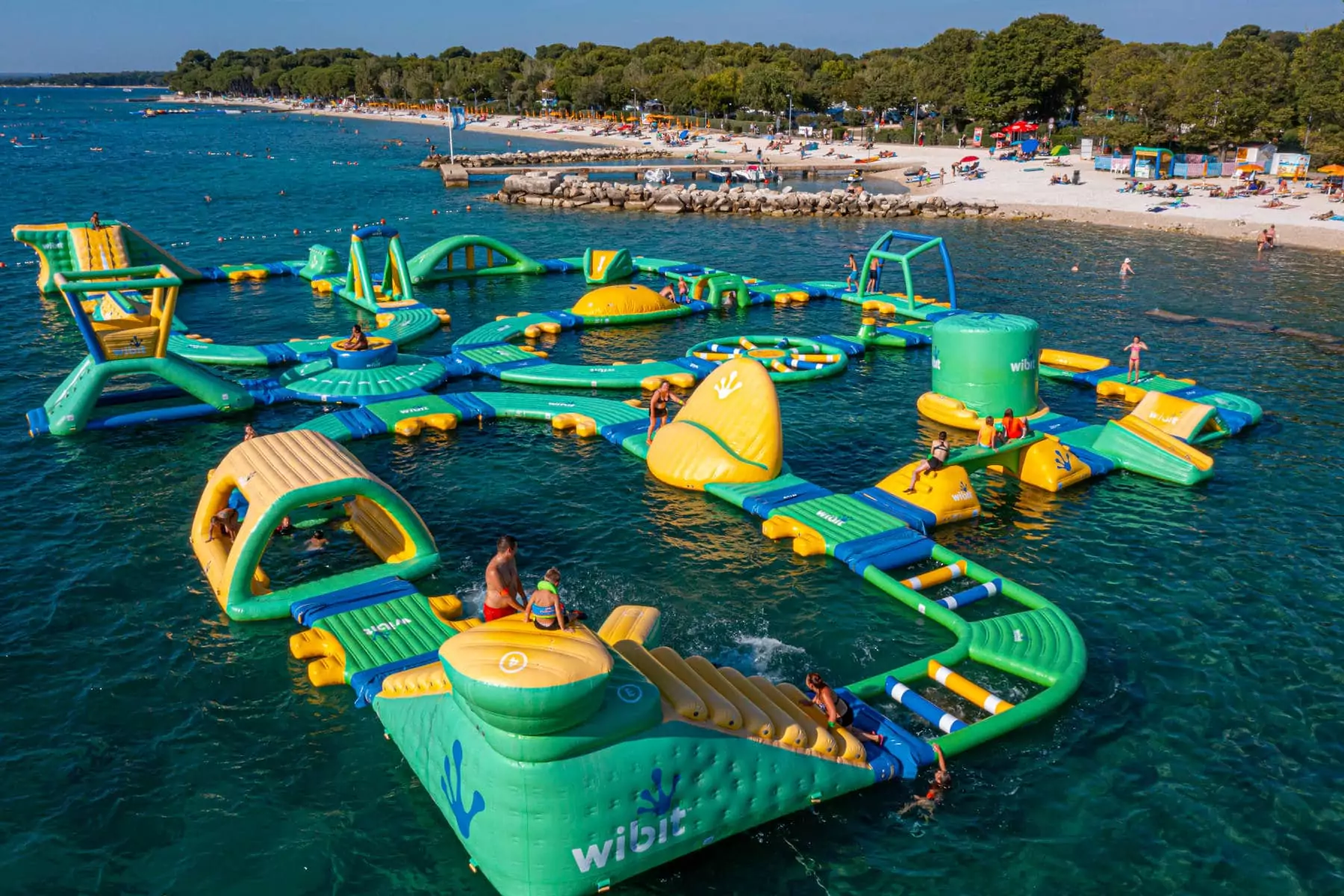 Inflatable path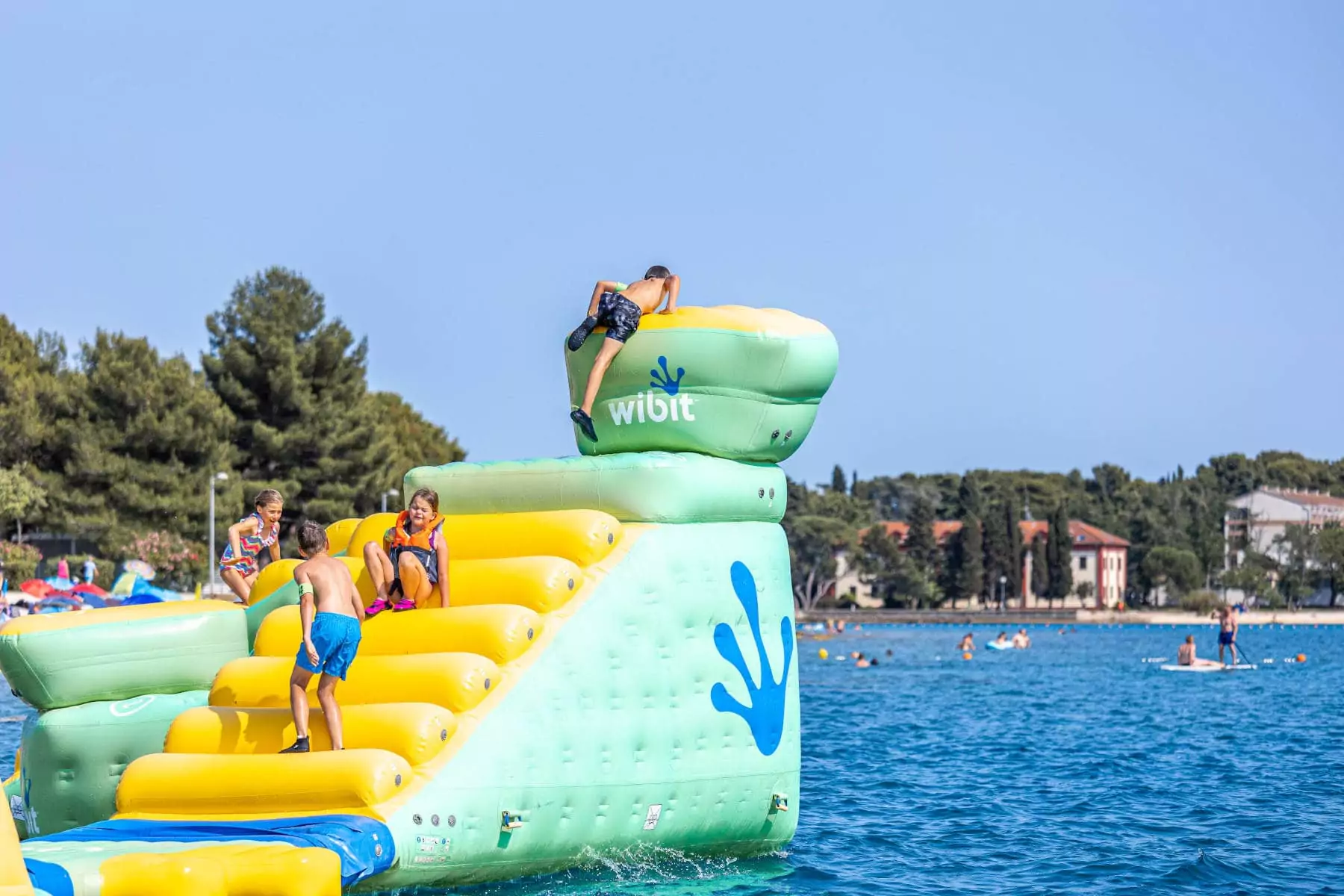 Open every day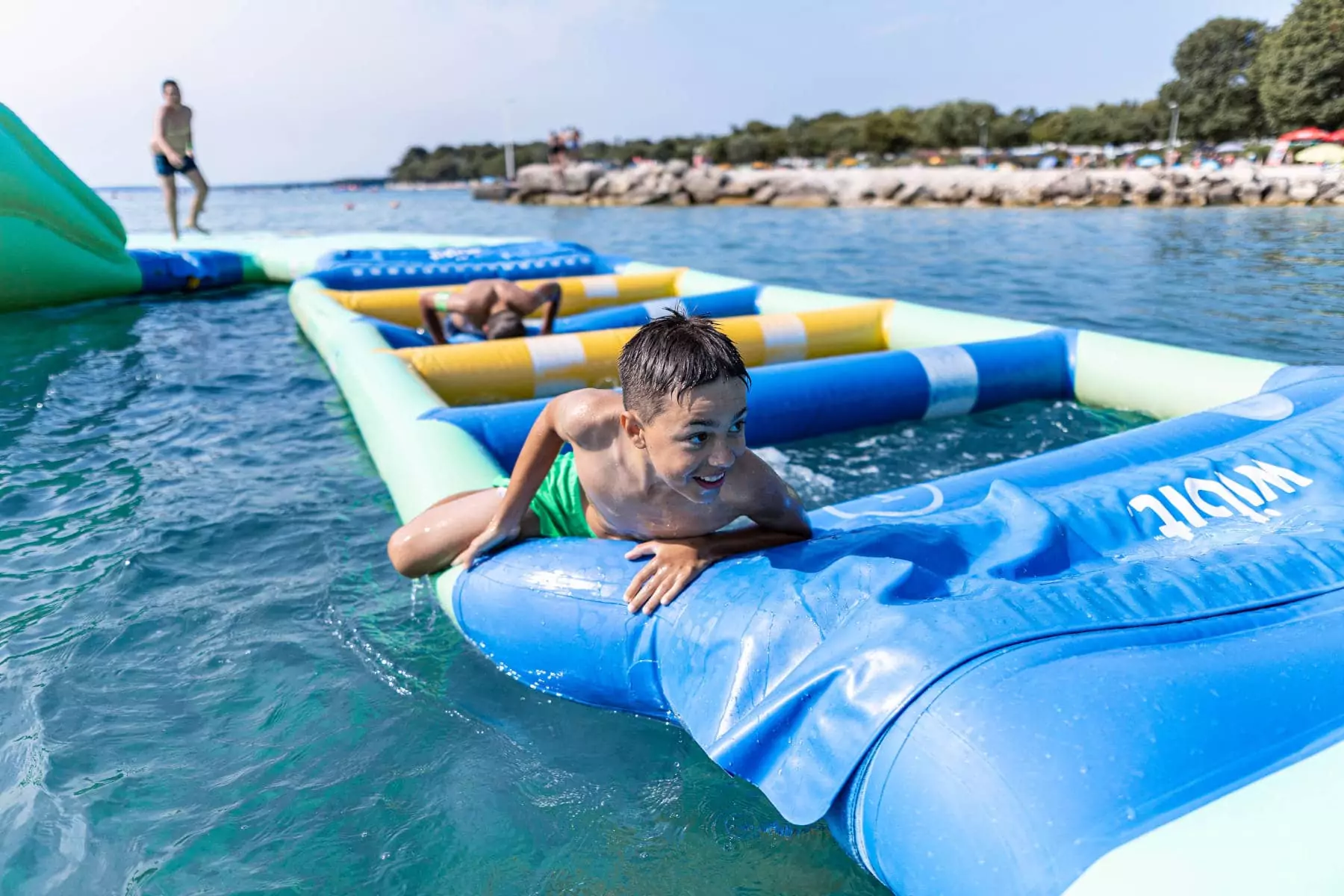 Starting from 5 years of age
WHAT'S NEW
Spray Park
The brand new Garden Pool water park
FREE ENTRY!
It's time for a real pirate adventure. Juggle water sprays, bubbles, water cannons and fountains: the water jungle awaits you at the Garden Pool!
An experienced team of entertainers
Fun guaranteed with BiHoliday entertainment
The BiHoliday entertainment team awaits you at the BiVillage Vacation Centre in Fažana!
One of the best-loved resorts in Istria with everything you need to make your holiday in Croatia unforgettable: Mini Club, animation, beach games, shows, entertainment and sports for adults and children.
Restaurants and bars near the pitches
Food, cocktails and snacks
And for when hunger strikes, just a few steps from the beaches you will find the 'Al Mare' restaurant, 'Alla Pineta' and the 'Beach Bar Stella'. Our restaurants serve delicious food all day long and our bar serves cocktails and snacks until sunset.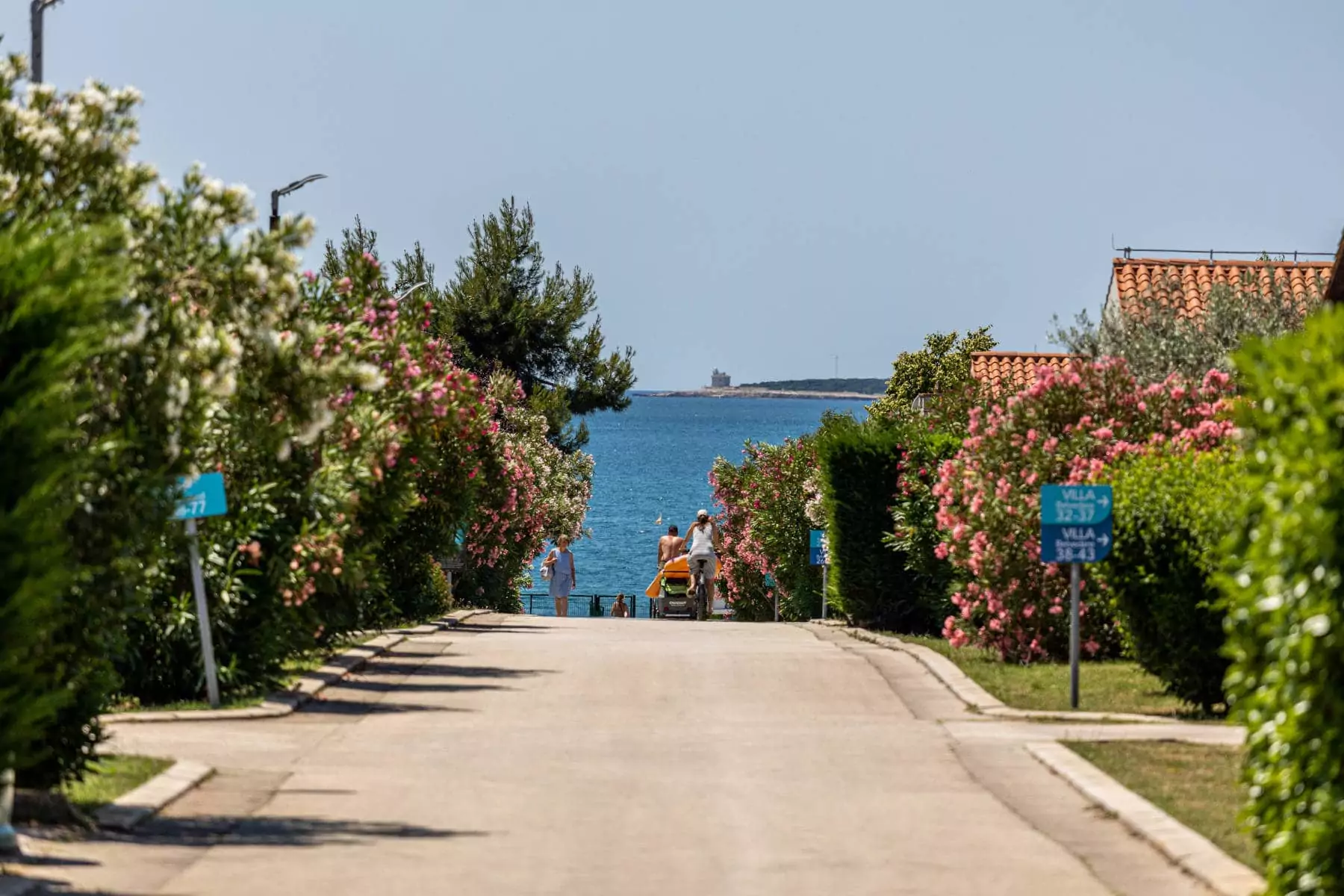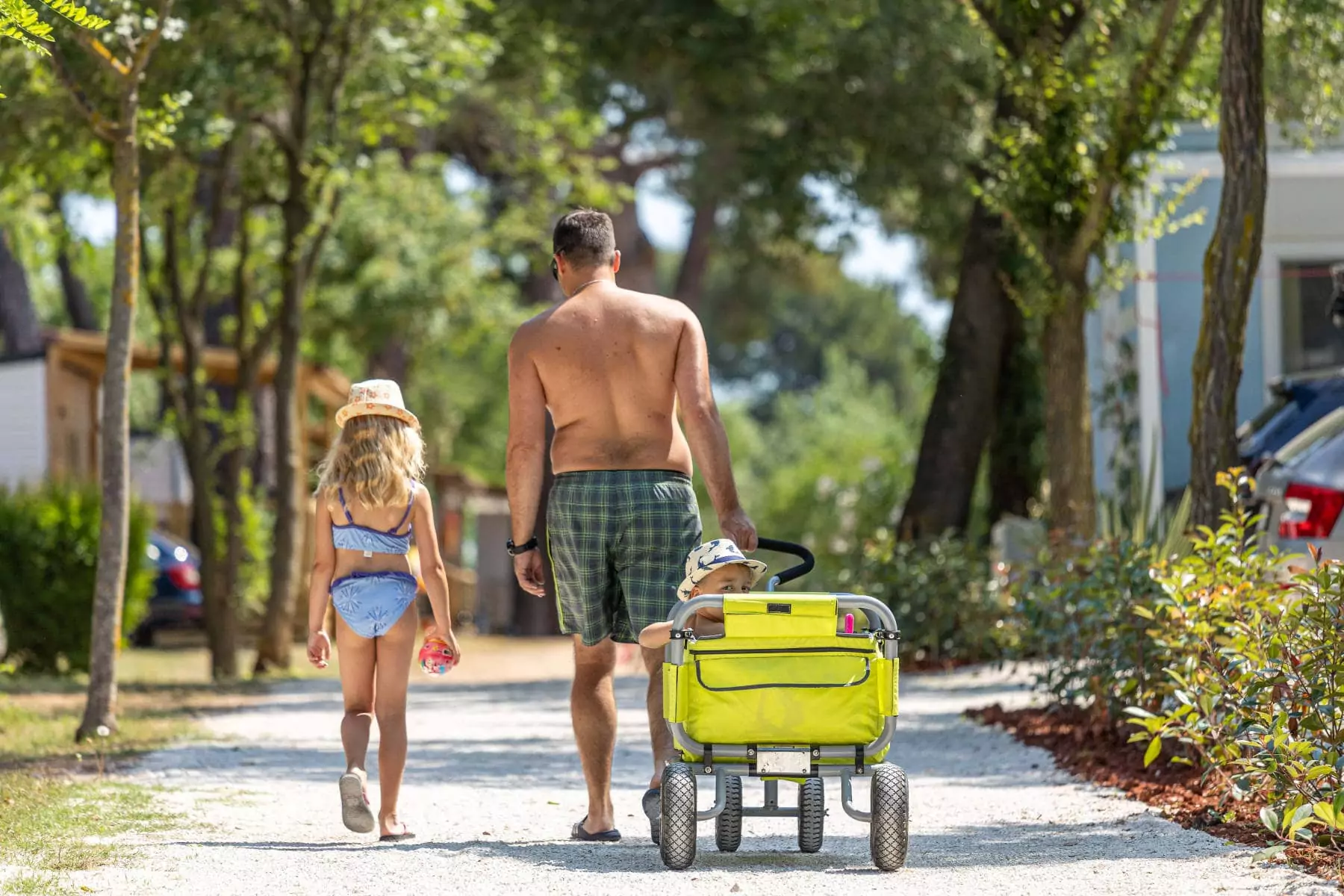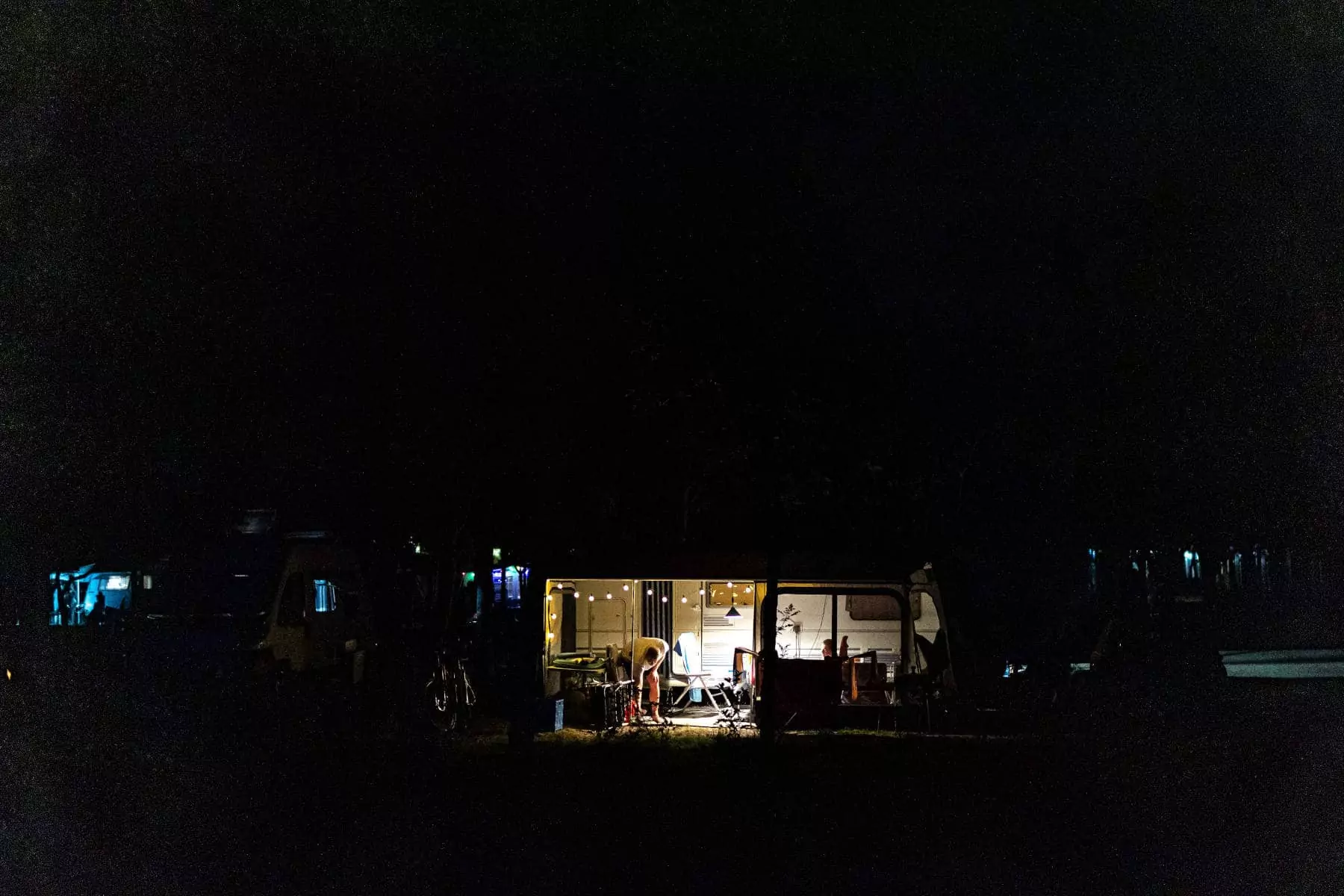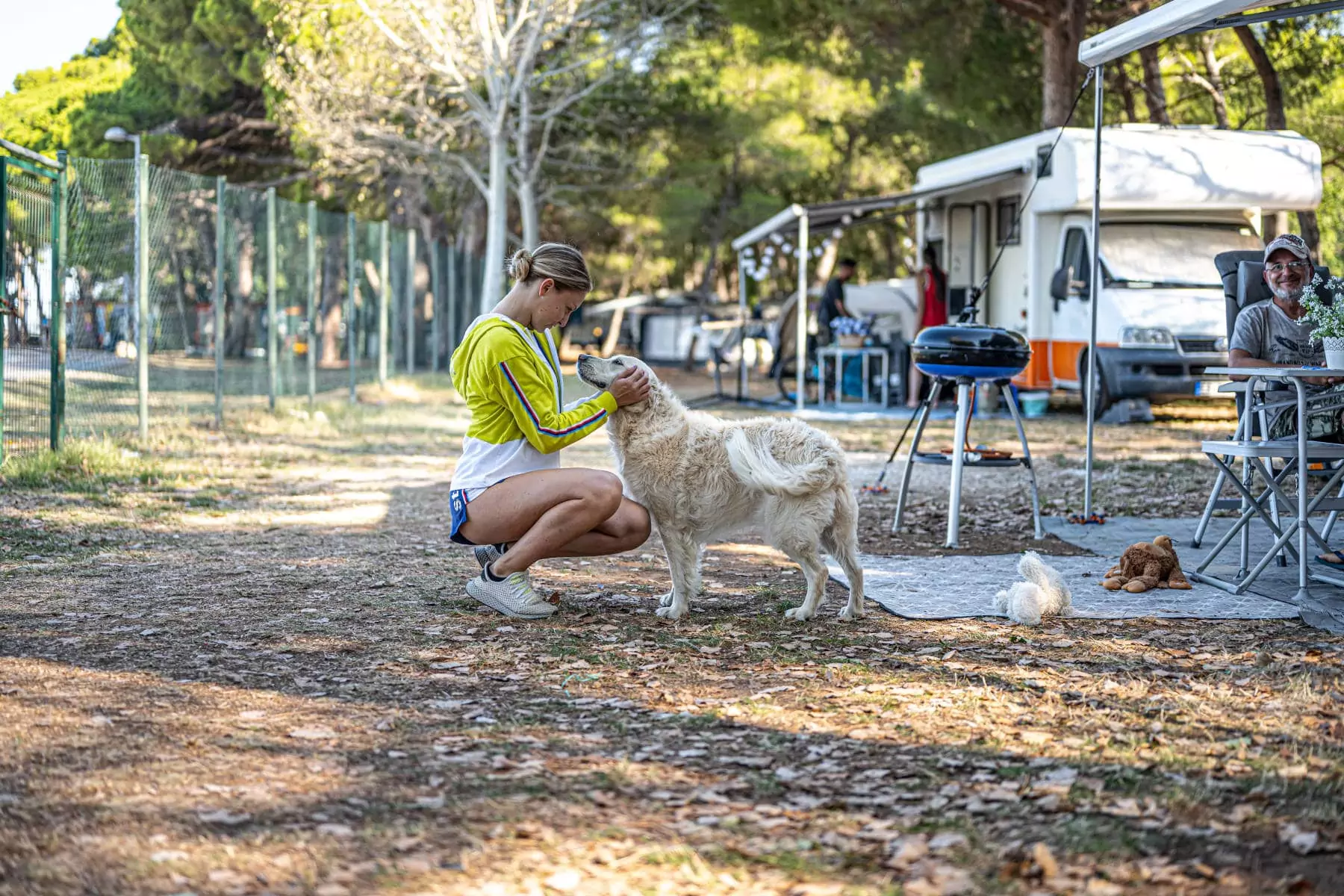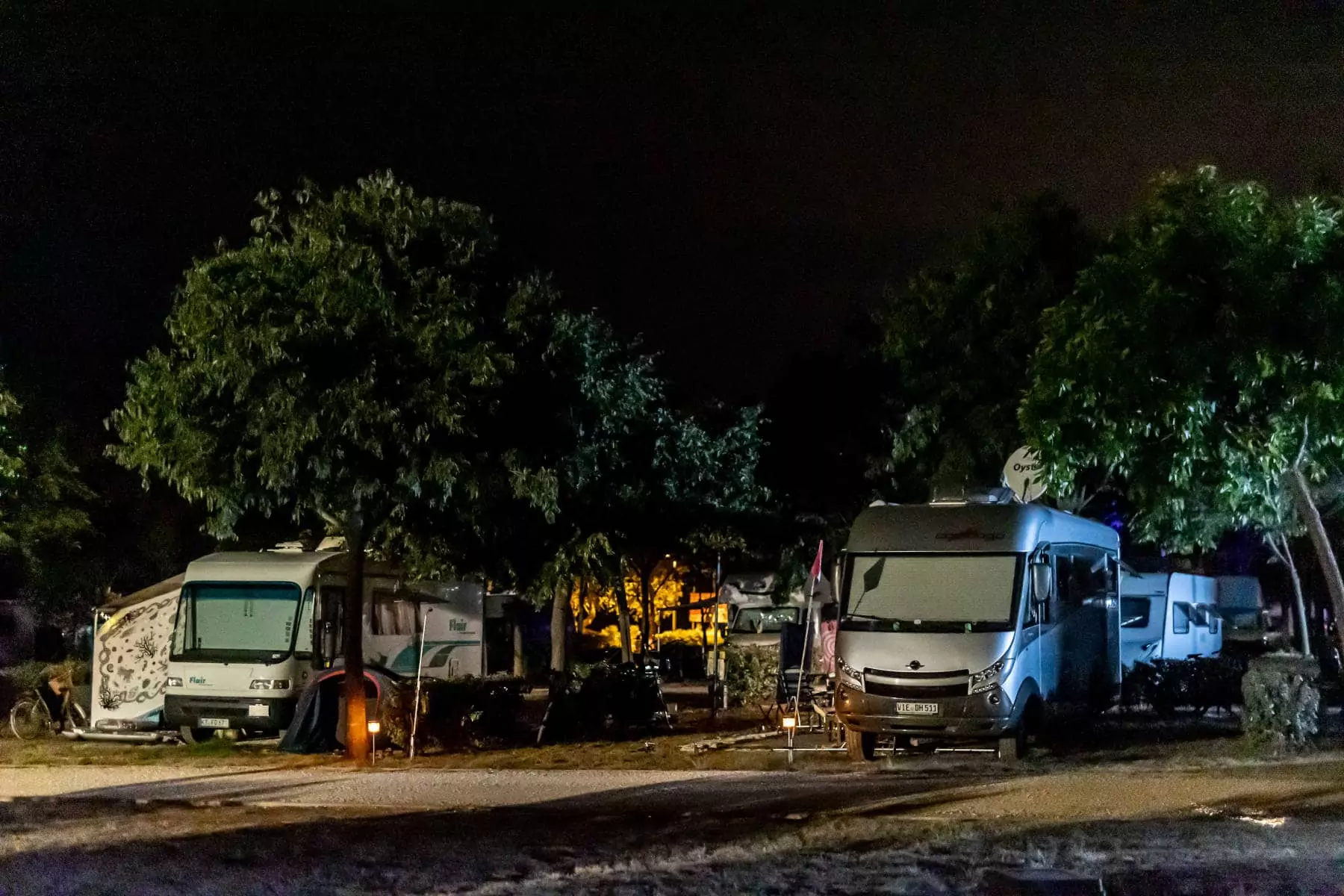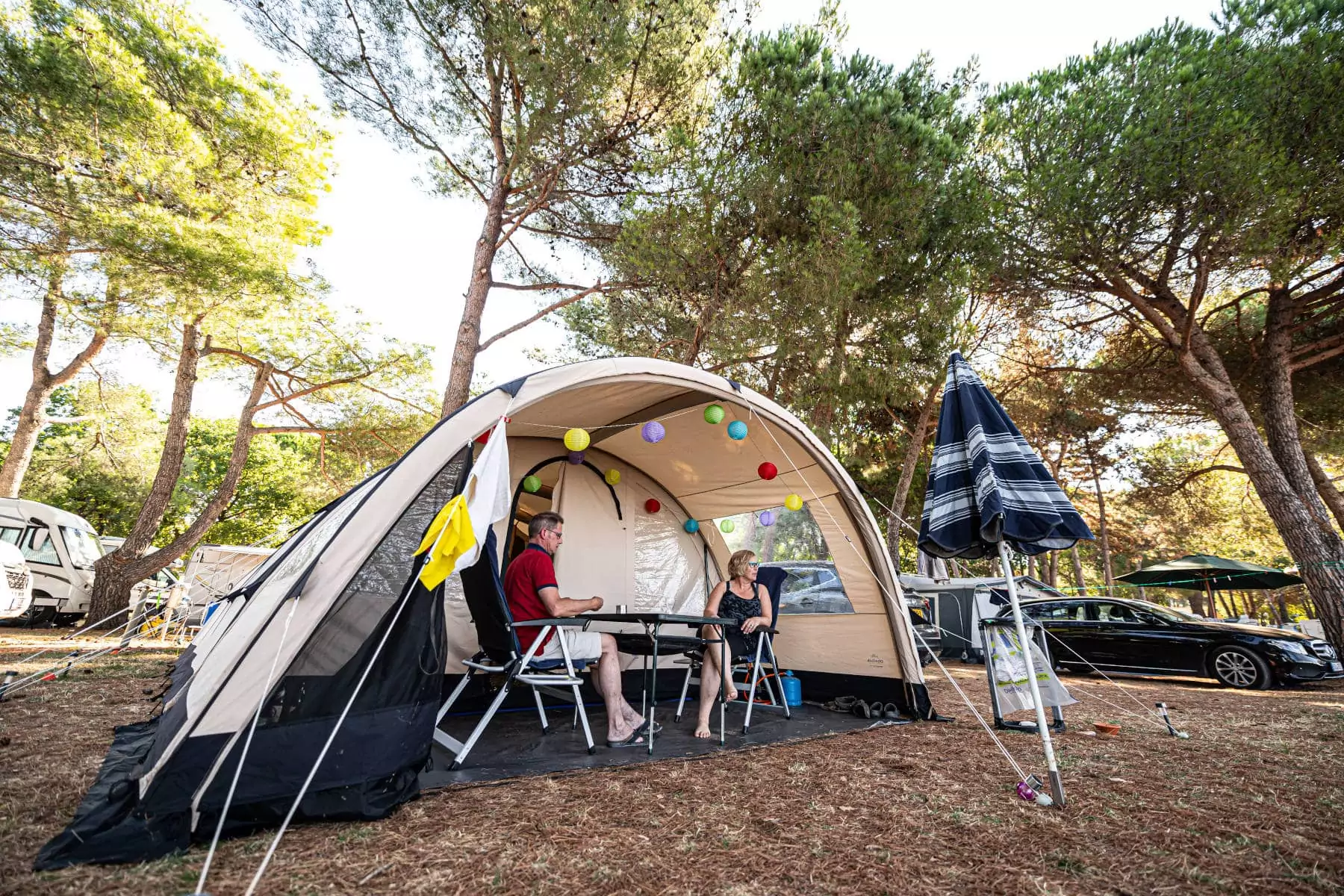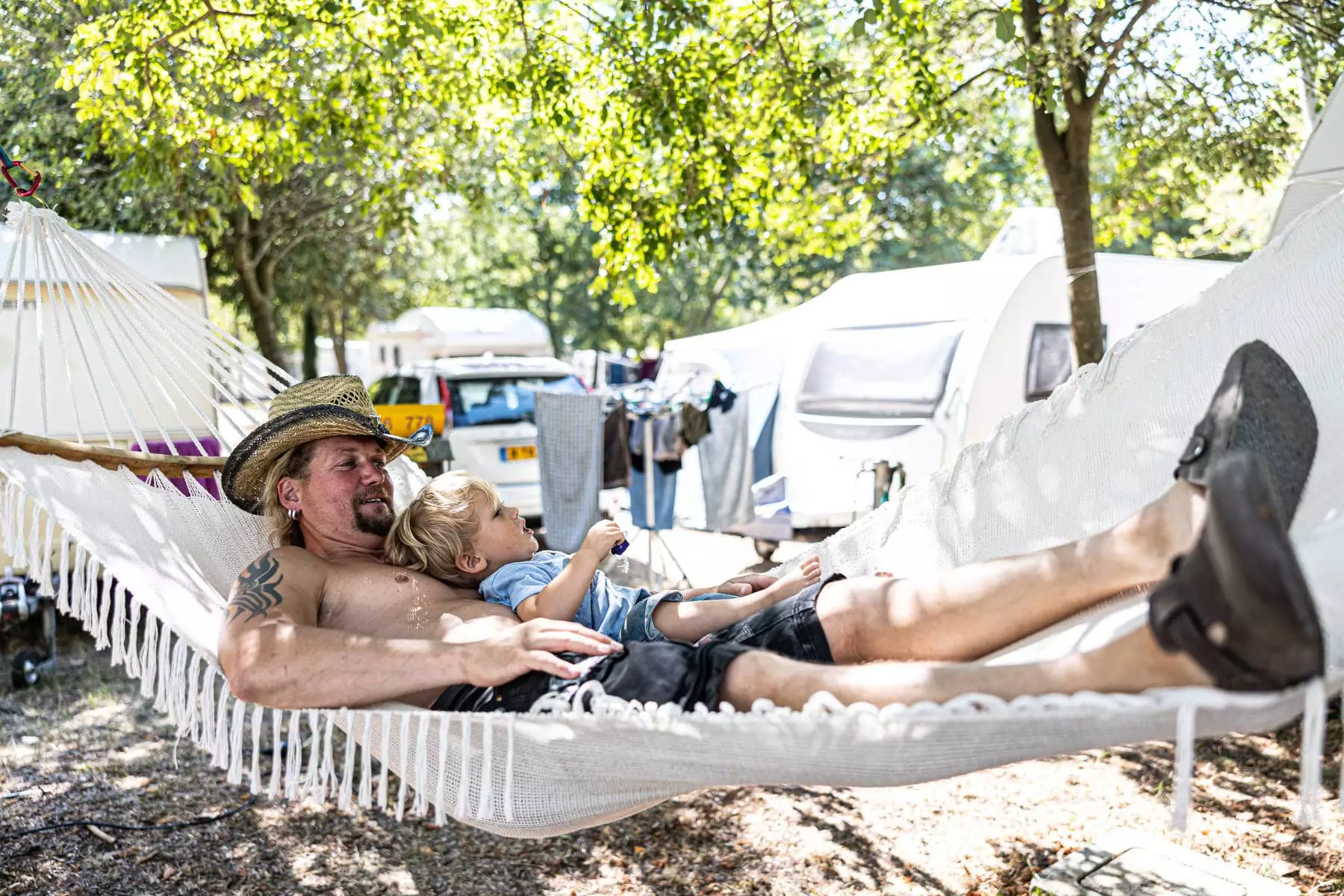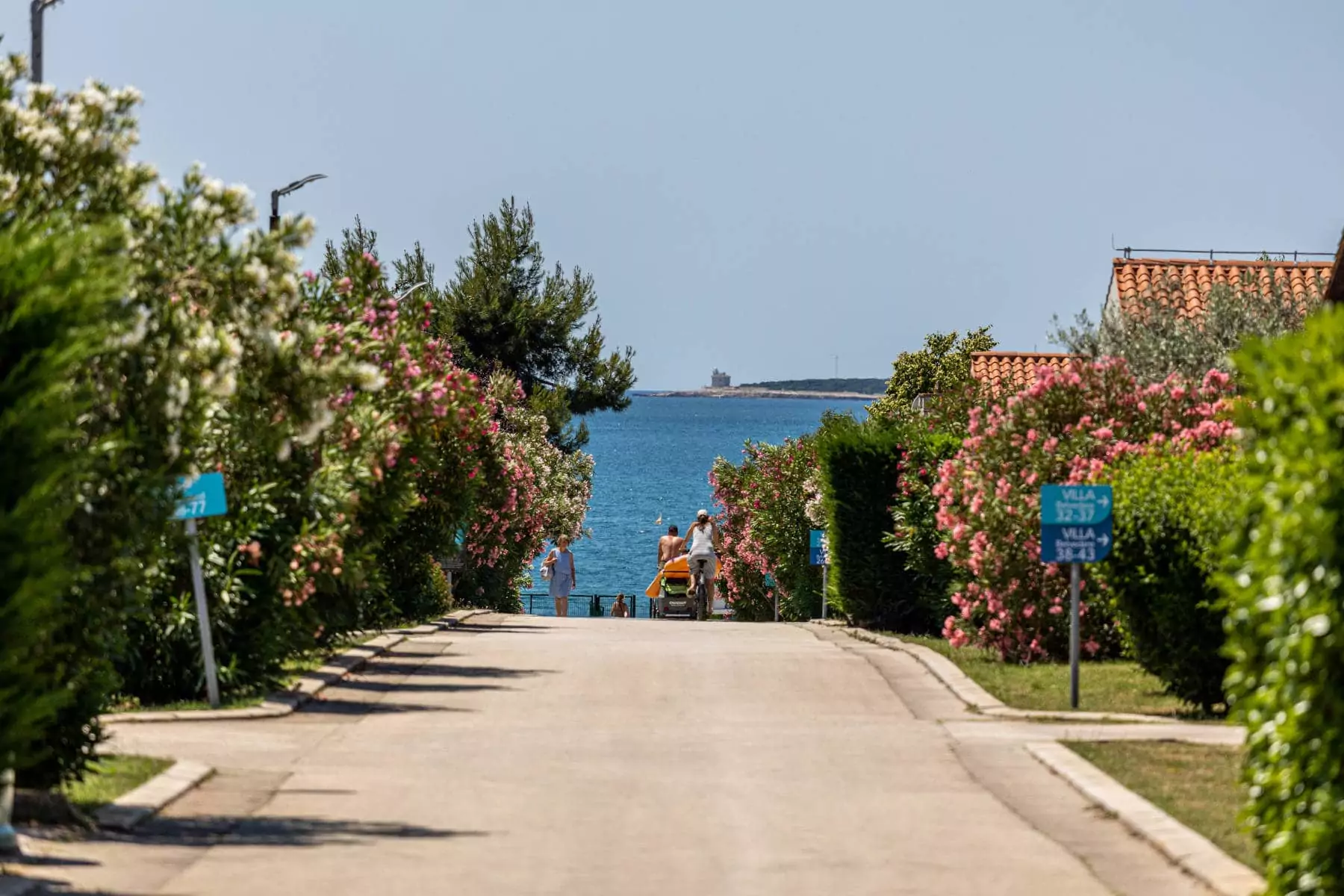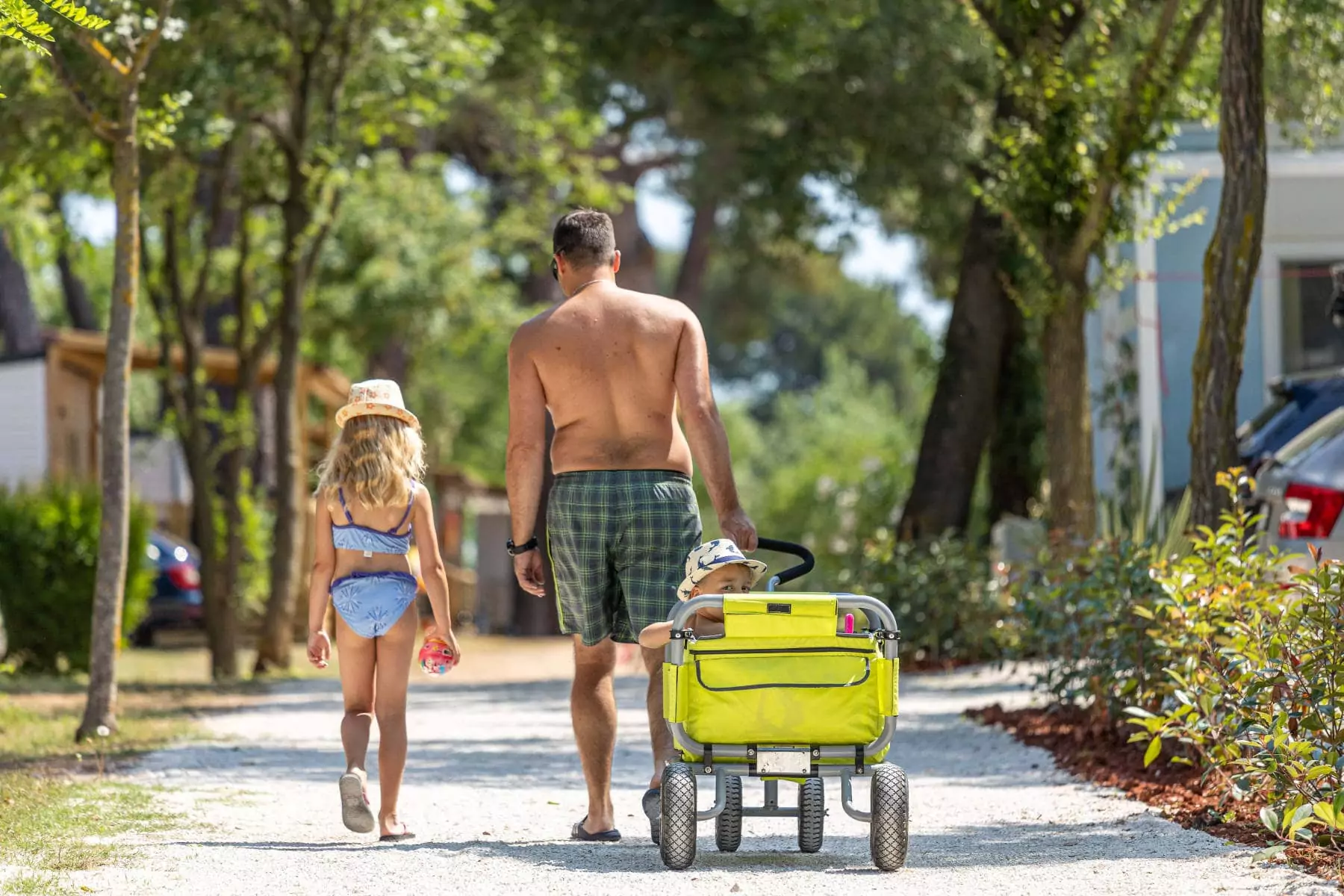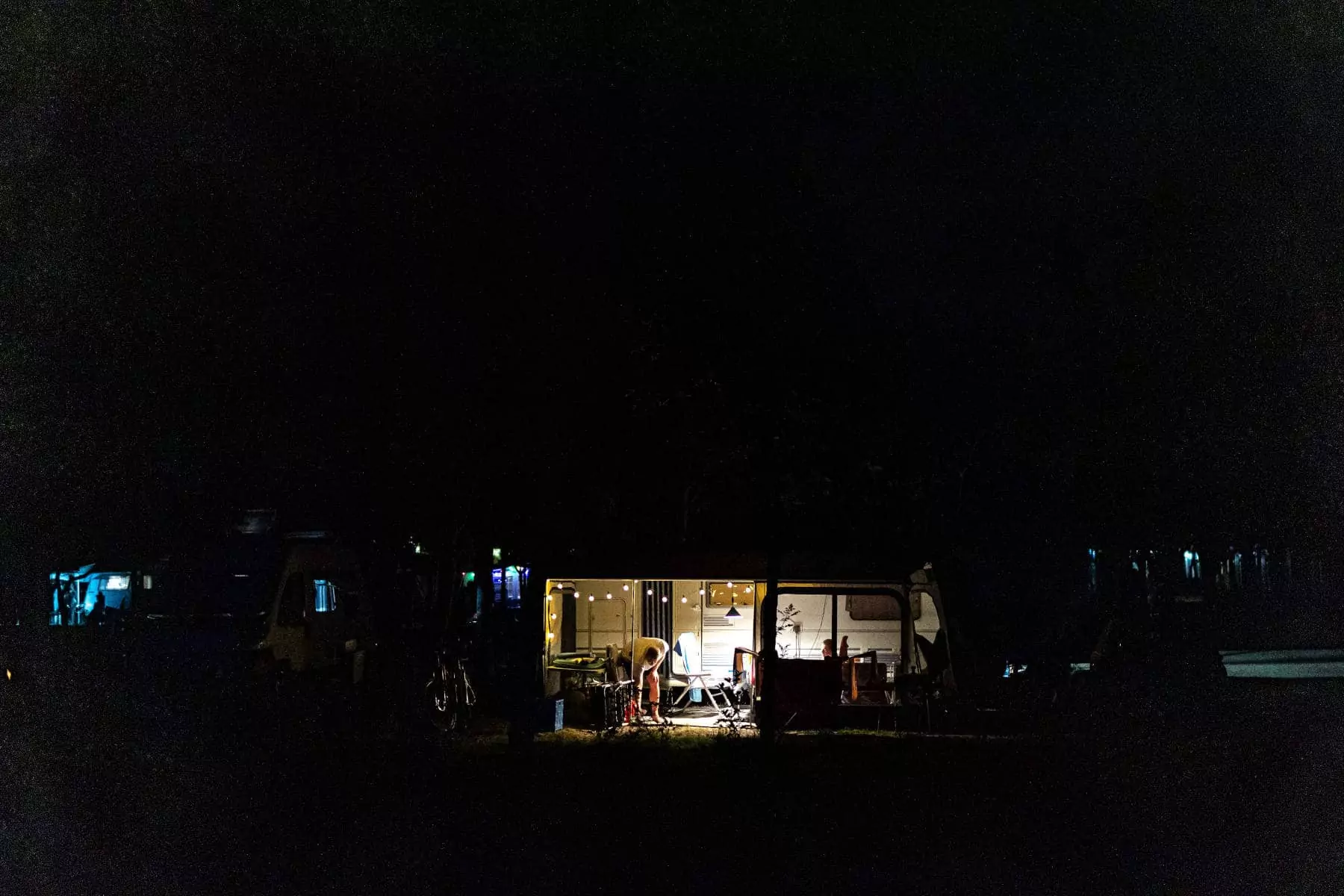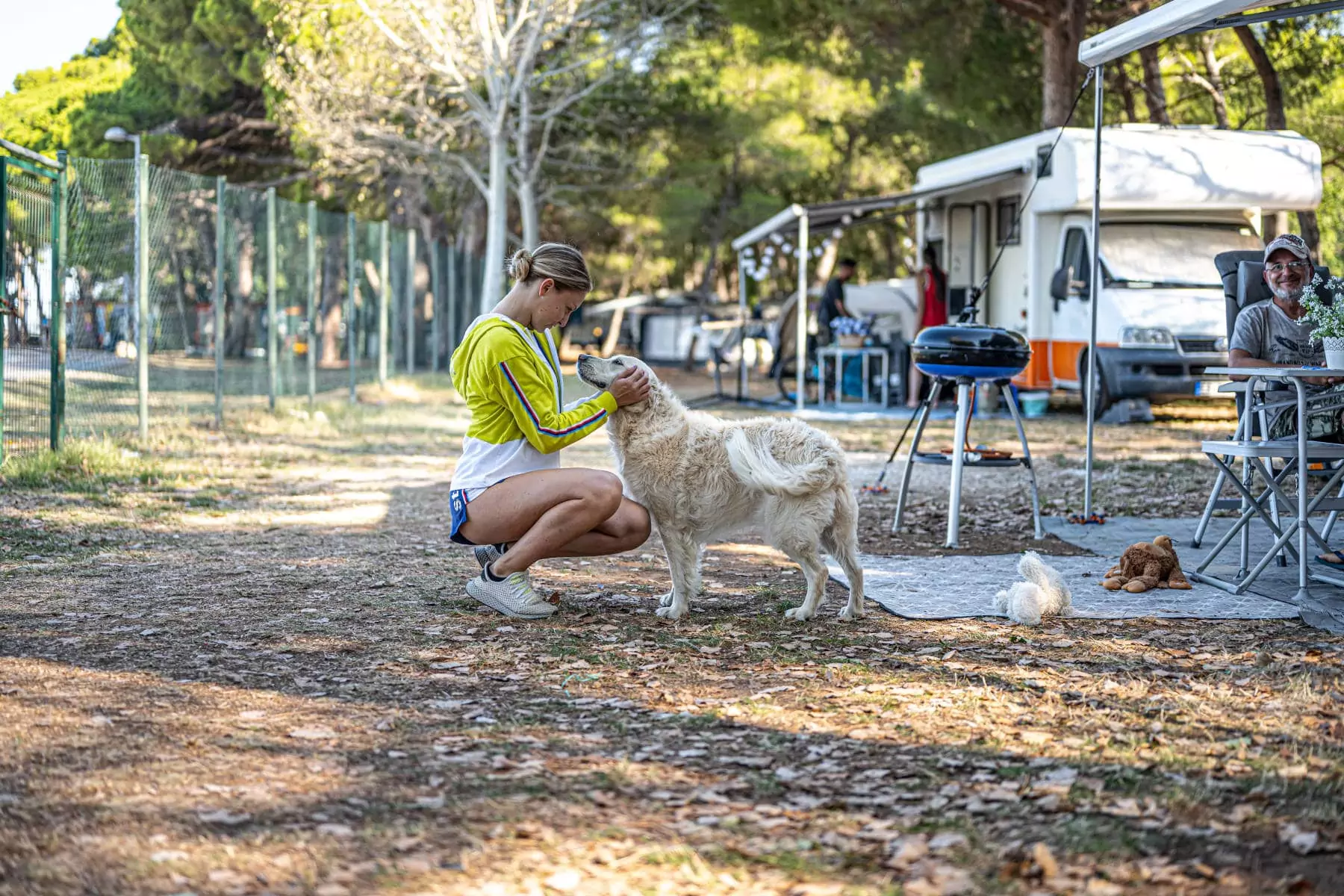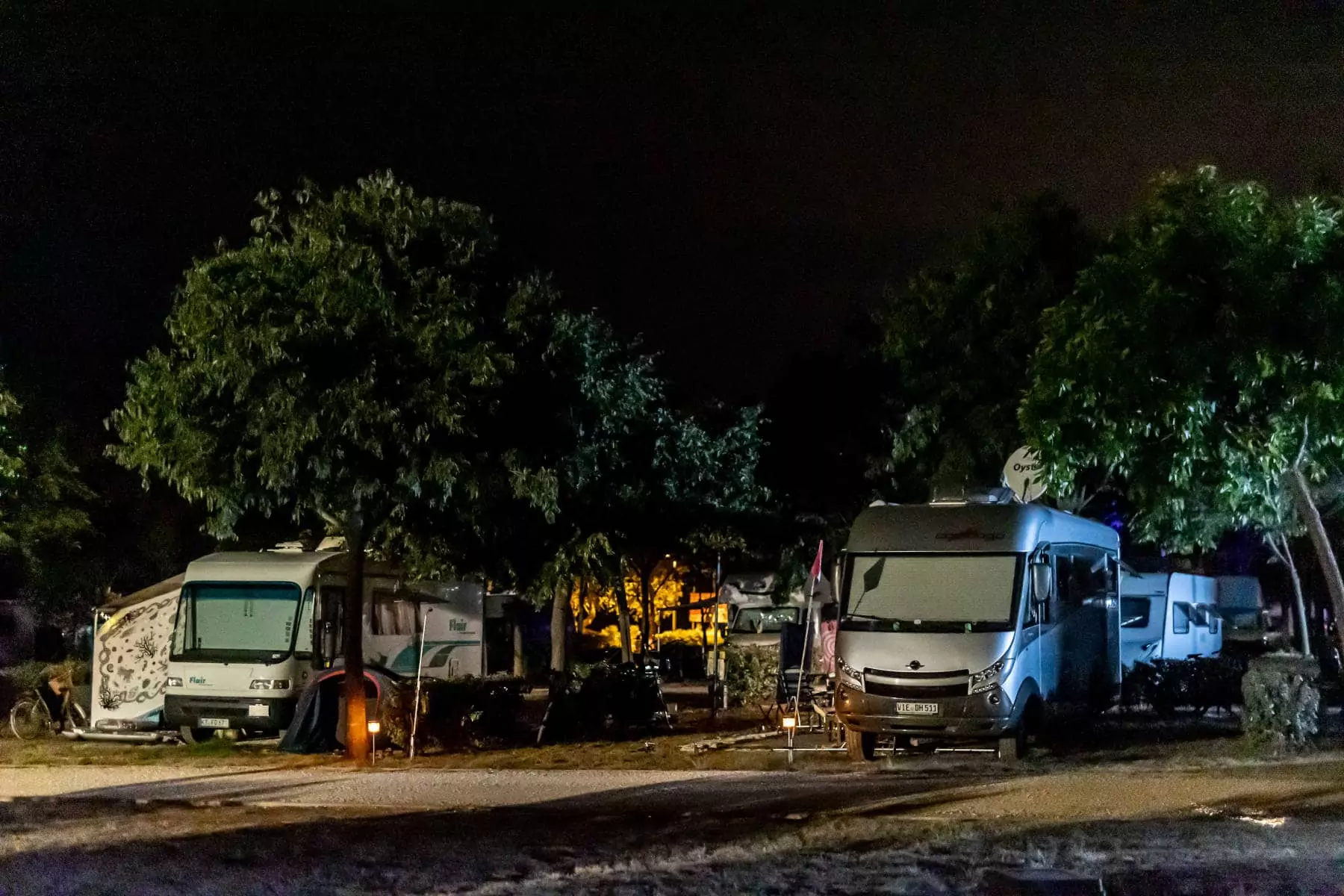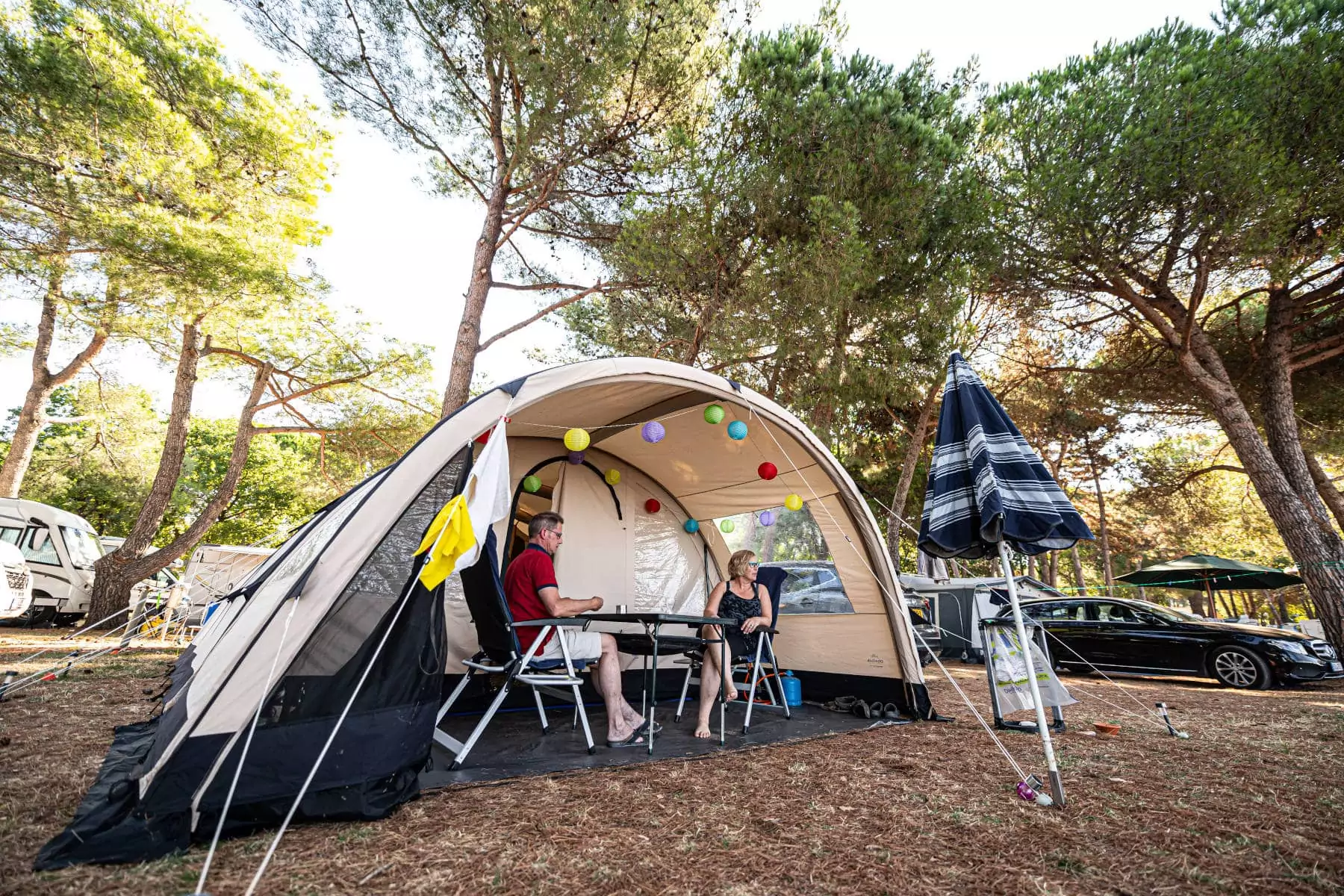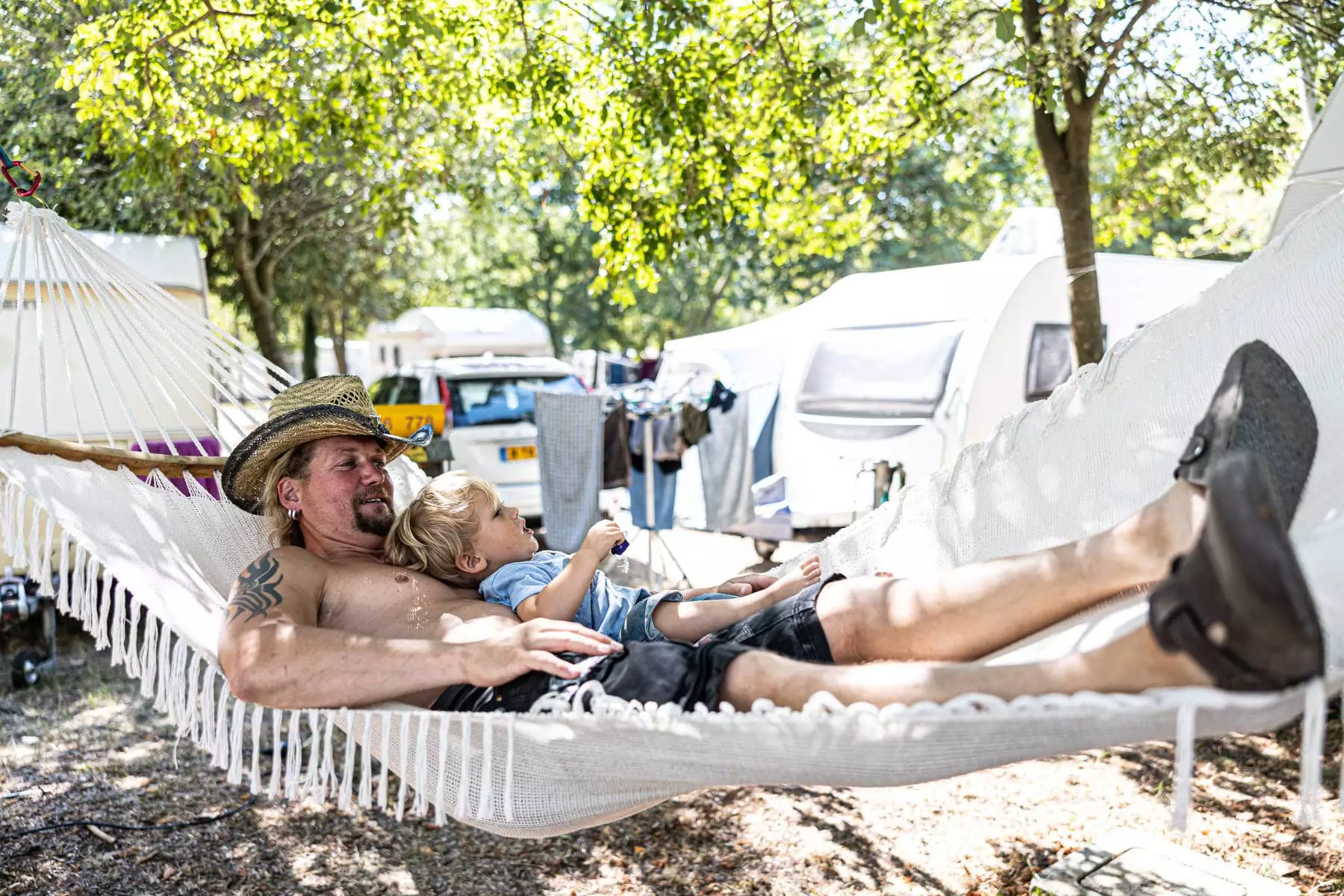 Here's what our guests say
Read reviews from people who have stayed at BiVillage
Italy
SB Simone Bortolotto 
Beautiful campsite with several shady pitches, we were in the Belvedere area near the sea. Very clean bathrooms and very good Samarkand entertainment, there are many activities like: archery, sailing course, tennis course, baby dance and evening shows. For security we have booked but given the number of pitches I think we can find a place easily. Mid-August period. Beautiful beach with pine forest and shaded areas.
Italy
GA Greta A 
We stayed at this campsite and we had a wonderful experience. We have a camper van and we stopped in the lookout area where there are large and quiet pitches. Polite staff, for children it is a paradise. Beautiful sea and pebble beach, fantastic for those who don't like sand. The seabed is rich of fish and sea urchins, wonderful for snorkeling. Very clean bathrooms, in fact there is always a lady who cleans all day who I have to compliment. We ate at the campsite's restaurant called "al mare" where with 12 euros we ate very good pizza, cheap beer and sweet. Last thing, I recommend the boat trip to visit the nearby islands with lunch included. Good food, snorkeling in the midst of a myriad of fish, it seemed to swim in an aquarium. Summary: I recommend this beautiful campsite. I will definitely be back.
Slovenia
M Matjaz_71 
Great camping place, very nice and helpful employees, top pitches (especially Belvedere) with shade, restrooms was very clean, lots of activities, top animations, swimming pools, nice beach. Village Fažana few minutes away. Definitely recommended place for vacation.
Italy
DD Darien D
Great campsite, equipped with everything. The camping pitches are sufficiently shady, large and well cared for. Without annoying streetlights. Bathrooms are always clean and almost new. There is always hot water (sometimes you have to wait two or three pushes of the button). Narrow but long stone beach, well cared for. All kinds of activities, from water sports to organised entertainment and disco. Three restaurants, ATMs, markets, ice cream parlours and many other services. The only complaint is the lack of respect for the rules regarding rest times, especially the gatehouse, which lets vehicles in and out at all hours. It deserves the 4 stars.
Italy
O Oriade61
A very large campsite right by the sea, spacious camping pitches, always clean and extremely quiet, pets are allowed and there is a small beach where dogs can also swim, the village of Fažana can be reached by foot from the pedestrian walkway along the beach in fifteen minutes.
Italy
MG Maria Grazia P
This year is the fourth time. Very spacious pitches, excellent cleaning and wonderful sea. Therefore, you should try it.
Italy
a alessandr0pagani
We stayed a week in June. Starting from the fact that I could not make the reservation in the previous days, they still held a spot for me. The pitches are huge, the bathrooms spotless, and each pitch is equipped with water, electricity and water drainage. The staff is helpful and there are plenty of entertainment options in the centre, just 2 km away. I will recommend this place.
Italia
LB Laura B
Very nice campsite, equipped with many services and all kinds of entertainment for adults and children. Very active but not too intrusive organised entertainment. Spacious and shady pitches, bathrooms always clean! Narrow stone beach with the possibility of renting beach umbrellas and deckchairs or staying in the shade of maritime pines. Excellent location with a 1km walk to the centre of Fažana and a view of the Brioni archipelago in front of the beach, which can be visited. We had an excellent week! Congratulations
Italy
r riccardom671
The campsite is very spacious and very quiet at the end of June. Nice pools with no slides, except a small one. Very shady. There are many activities to enjoy in the surrounding area: an extensive acropark, tennis, boat hire, Aqua Park in front of the beach, which is connected by a cycling route to Fažana and by internal roads and cycling routes to Pula. Always very clean bathrooms and nice staff. Overall, it is OK.
Stati Uniti
MS Marco S.
An excellent campsite under Italian management, strategically located for visiting Fažana and Pula, offering good shade and spacious pitches with water and electricity. Clean and well organised, good organised entertainment and sports offer as well as a baby club for children and teenagers. We were in a camper but there are also mobile homes, glamp tends and villas. Really well recommended.
United States
A Auraale
We stayed at the campsite without a reservation from 7 August to 22 August. We found a pitch without any difficulties. The pitches are large, all have water (I recommend that you bring your own water connection and hose so that you can use the fountain in complete freedom), and are sufficiently shaded. The bathroom blocks are always clean and equipped with 24-hour hot water even for washing dishes. Clean, quiet campsite (the usual troublemakers are always there). The prices are a bit above average, but you are happy to spend it. Large, well-stocked market, not too expensive. 400 metres away there is the Plodine market, which is quite cheap if you choose the right products.
Italy
IS Ileana S
We bumped into it 2 years ago and it was love at first sight!
Comfortable, shady camping pitches, always smiling and helpful staff. Bathrooms always spotlessly clean. Congratulations to everybody
Italy
F Francesco
A great place for holidays, good at animation, clean bathrooms, zero confusion at night, good restaurants.
Italy
VG Valeria G
We have just returned from a wonderful 10-day stay in a Mobile Home Belvedere. It was new and perfectly equipped (the only complaint was that there was no dishwasher!) The place is worth it, the organisation is fantastic. Everything they promised has been fulfilled. We discovered an entertainment and sports programme for everyone, very engaging without being intrusive. Our 12-year-old son attended the football school (1 hour every morning) and the daily evening tournament along with my husband and other families. The coach Tiago is very nice, good and patient with the boys. Next year we will gladly come back!
Denmark
S Steffen6700 
Super nice resort with many facilitaties. We lived in a Villa Beach, which were super delicious.
Netherlands
T Trishvp 
We stayed in a villa close to the beach. It felt very quiet (mostly) and private, and was a short walk from the secured gate to the beach. The rooms are of a good size and there is air conditioning which, in our case was unlimited located in the living room. It cooled off at night, just about to sleep without air-con. Overall, a pleasant holiday with lots to see and do within 45 mins drive.
Italy
p punki65
We rented the 90 sq. villa as two families of friends. For once, the fact that we had with us our dog has advantaged us because the dog area was away from the confusion of the village centre but close to the sea. The teenage children have disappeared after the first football competition given the considerable number of Italians; the younger children have also vanished enjoying swimming pools and inflatable games in the water. We had no troubles with the dog who came with us everywhere. I cannot judge the organised entertainment that we did not use… but at the reception, the staff was not the friendliest ever!
Italy
s salvemini71
Last-minute impromptu family holidays. We stayed in a spacious 2-storey villa with a shaded veranda so that we could always eat outside. Well-equipped accommodation, air conditioning also available, which we did not use given the location. The organised entertainment seemed a bit downsized to me, but probably just because I was there in late August/early September, that was also the period leading up to the end of the season.
Italy
IM Ilaria M
It guarantees excellent service and organised entertainment, quality accommodation and customer care. Excellent location for excursions