Prices and availability
Before choosing dates,
check the booking terms and conditions
regarding the minimum stay 2023.
Period
Min number of nights
VILLA BEACH and MOBILE HOME BRIONI BEACH
from 27/04 to 17/06
5 nights
from 17/06 to 09/09
7 nights*
from 09/09 to 16/10
5 nights
B&B ROOMS, MOBILE HOMES and HOLIDAY HOMES
from 27/04 to 27/05
2 nights
from 27/05 to 17/06
3 nights
from 17/06 to 15/07
5 nights
from 15/07 to 26/08
7 nights*
from 26/08 to 09/09
5 nights
from 09/09 to 16/10
2 nights
Pitches
The Pitch is the best place to enjoy the scent of the pine forest and the blue sea of Istria
There are 1.100 pitches in the fabulous 40 hectares of the BiVillage campsite. You'll certainly find the one made for you, that's how much space there is! Find out where would you like to spend your holiday and choose between sea, belvedere and garden zones.
If you like to be comfortable, there are the new 150 square metres King Size pitches! To avoid the weekend traffic jam, book your pitch from Friday to Friday!

ADAC SUPERPLATZ CERTIFICATION 2022

EQUIPPED WITH ELECTRICITY AND DRINKING WATER

CAMPER SERVICE WATER LOADING/UNLOADING

FRIDGE BOX ON REQUEST

ELECTRIC OR GAS GRILL (MAX. 5 KG CYLINDER)*

BATHROOMS WITH 24-HOUR HOT WATER

PRIVATE BATHROOMS AVAILABLE

IN THE HEART OF NATURE
ADAC Superplatz 2022
We have been certified 5-star ADAC Superplatz 2022!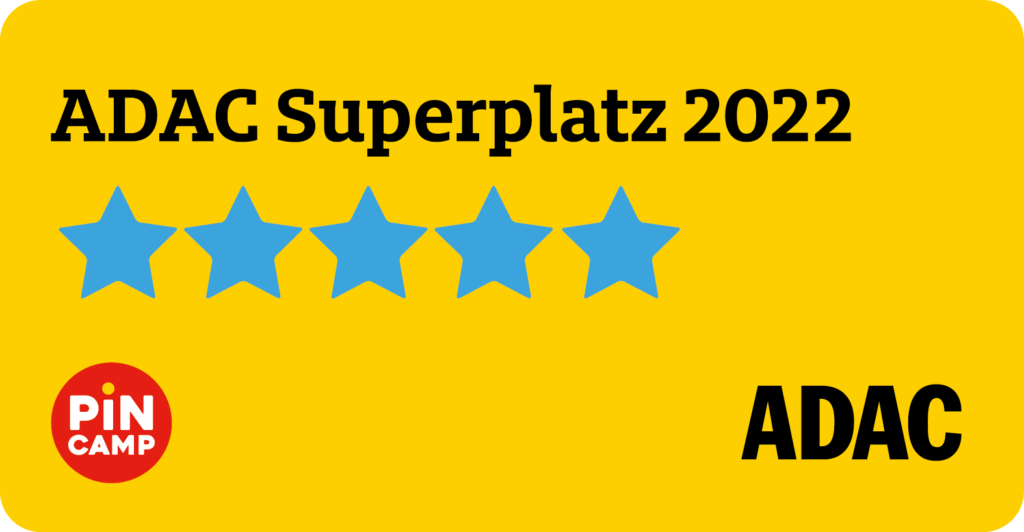 WINNER
Among the best 25 camping resorts in Croatia
ACSI Awards 2022
Thanks to your votes we made it into the top 25 camping resorts in Croatia!