Prices and availability
Before choosing dates,
check the booking terms and conditions
regarding the minimum stay 2023.
Period
Min number of nights
VILLA BEACH and MOBILE HOME BRIONI BEACH
from 17/06 to 09/09
7 nights*
from 09/09 to 16/10
5 nights
5 nights
till 15/06/2024 and from 07/09/2024
5 nights
from 15/06/2024 to 07/09/2024
7 nights*
B&B ROOMS, MOBILE HOMES and HOLIDAY HOMES
from 15/07 to 26/08
from 26/08 to 09/09
3 nights
from 17/06 to 15/07
2 nights
7 nights*
5 nights
from 09/09 to 16/10
2 nights
MINIMUM STAY 2024
from 25/04 to 18/05 & 14/09 to 14/10
2 nights
from 18/05 to 15/06
3 nights
from 15/06 to 13/07 & 31/08 to 14/09
5 nights
from 13/07 to 31/08
7 nights*
Bi Dog Beach
Welcome to BiVillage, the Dog Friendly Village in Istria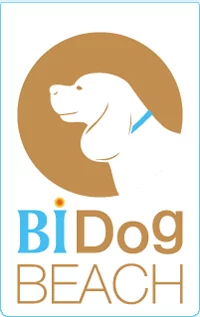 The BiVillage Holiday Centre in Fažana, Istria, with its dog-friendly beach, is the perfect place to relax with your four-legged friend.
The Bi Dog Beach is located on the left-hand side of our village, easily accessible and free to enter, with no restrictions on when one's pets can swim in the water. The ideal solution for those who wish to enjoy a stay in absolute freedom with their pet.
BEACH FOR DOGS
All the opportunities of the Bi Dog Beach
Our beach, reserved for you and your puppy, allows you to fully enjoy the sea in his company.
Between dips, games and cuddles, you can relax next to him in serenity in an area exclusively dedicated to animal lovers.
Authorised bathing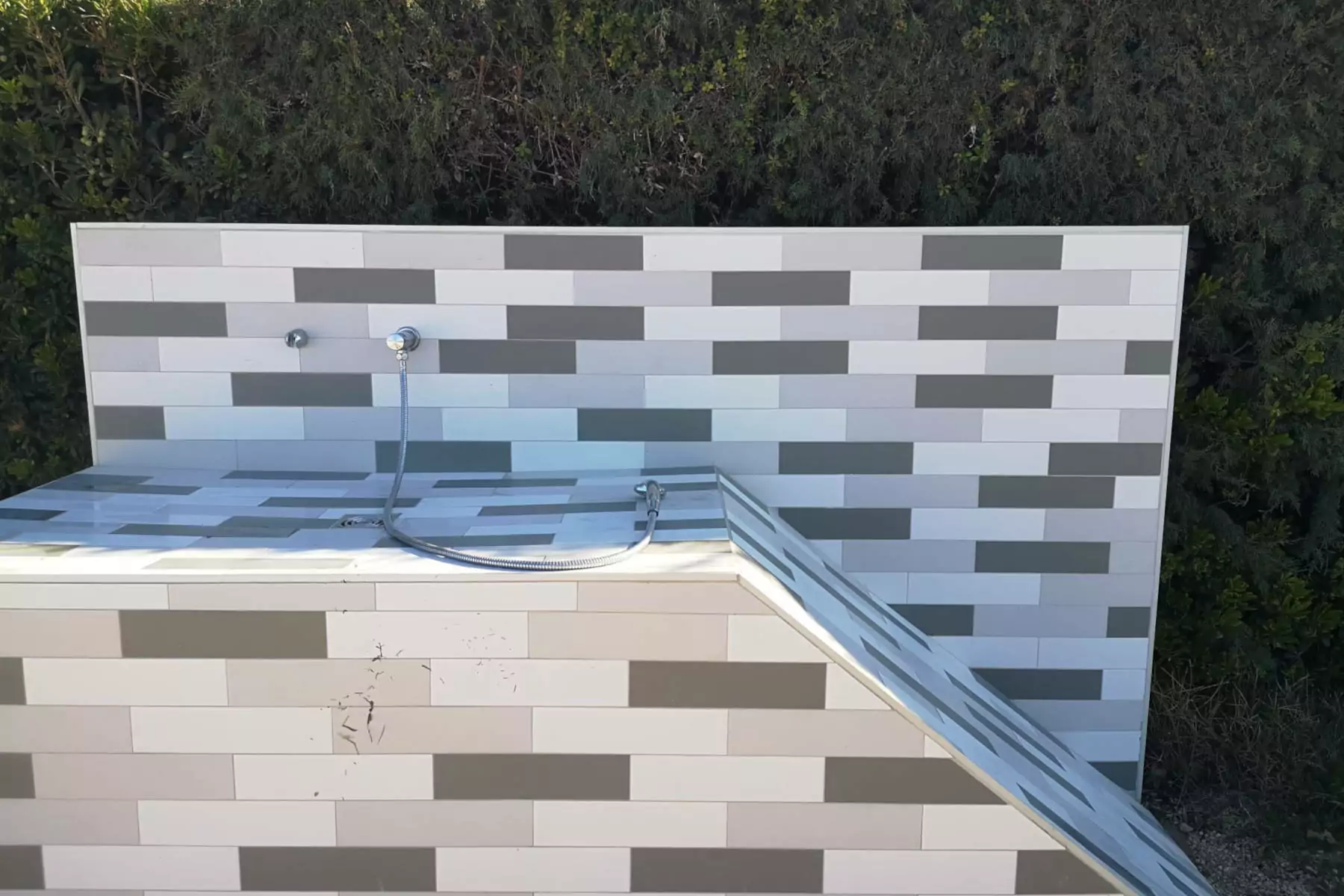 Dog showers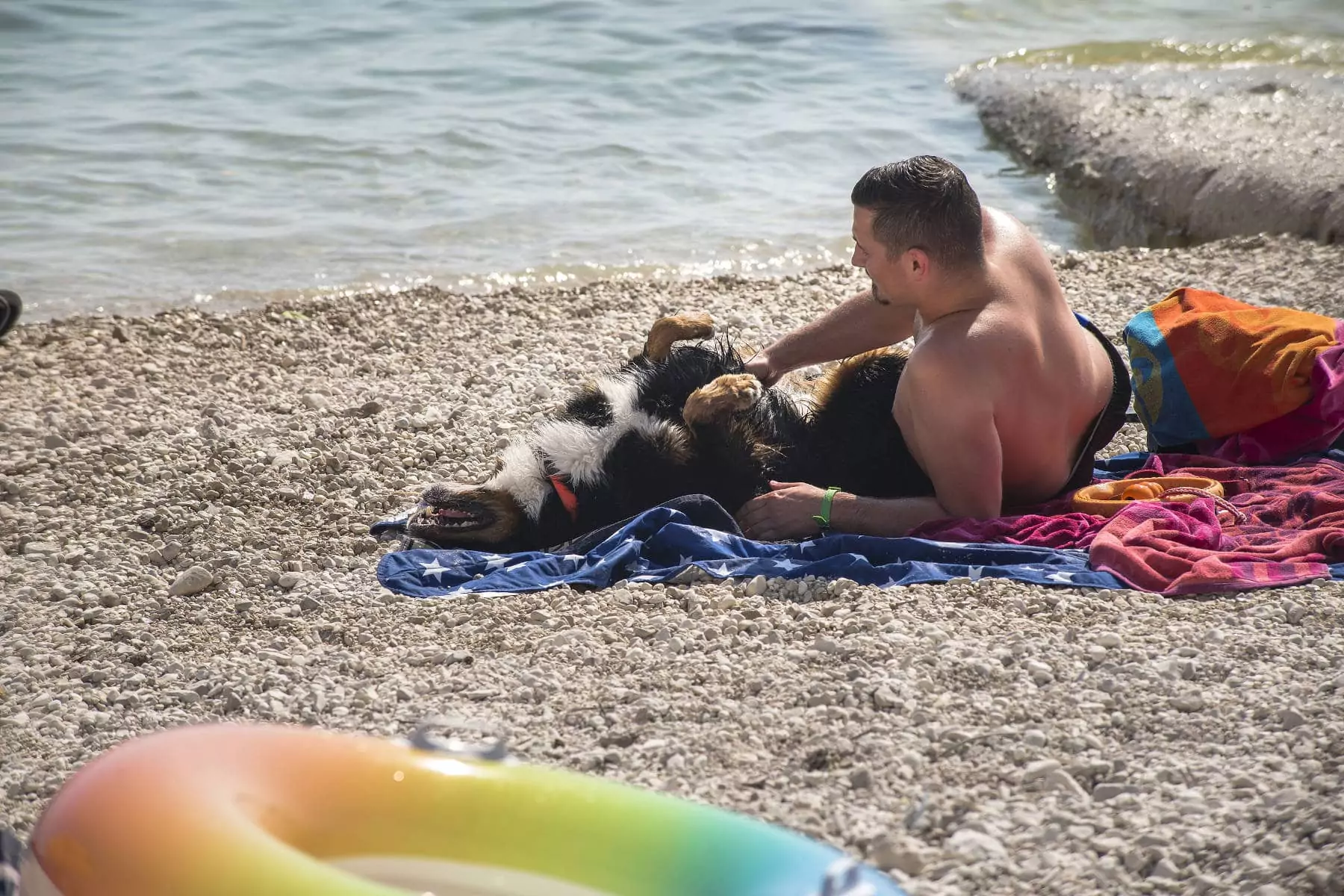 Free beach
Rules and directions
The BiDog Beach is a free-access beach, so for some shade remember to bring your own parasol.
Each dog is the responsibility of its owner.
Holidays with pets in Croatia
One of the best dog beaches in Fažana
If you are looking for a pet-friendly holiday in Fažana, you have come to the right place!
The region of Istria is a beautiful part of Croatia, perfect for those who love the outdoors and want to take their furry friend with them on holiday. At the BiVillage you will find a dog beach perfect for your pup to play and run around freely.
A beach that offers specific services such as dog showers on the beach.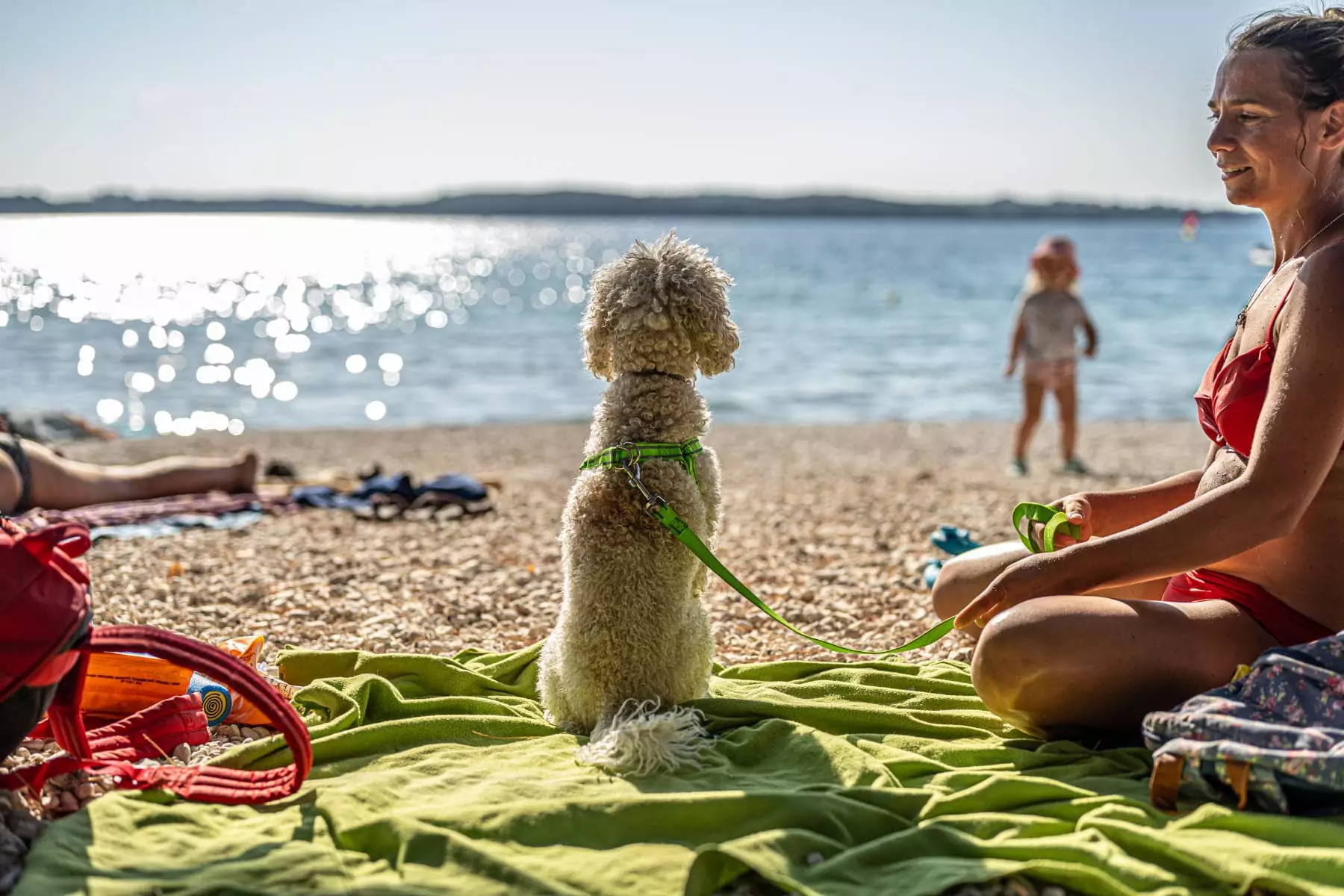 BI DOG BEACH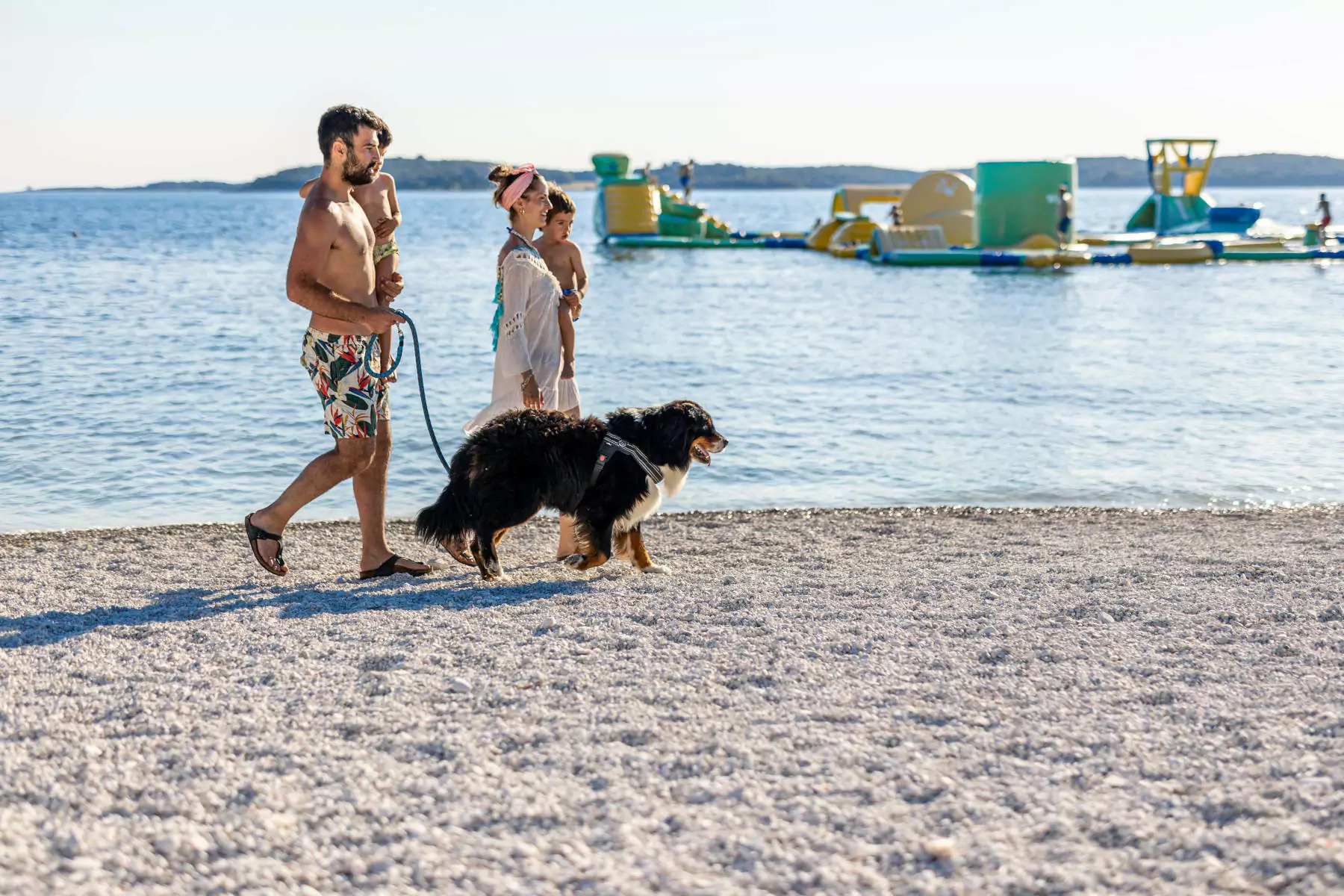 BI DOG BEACH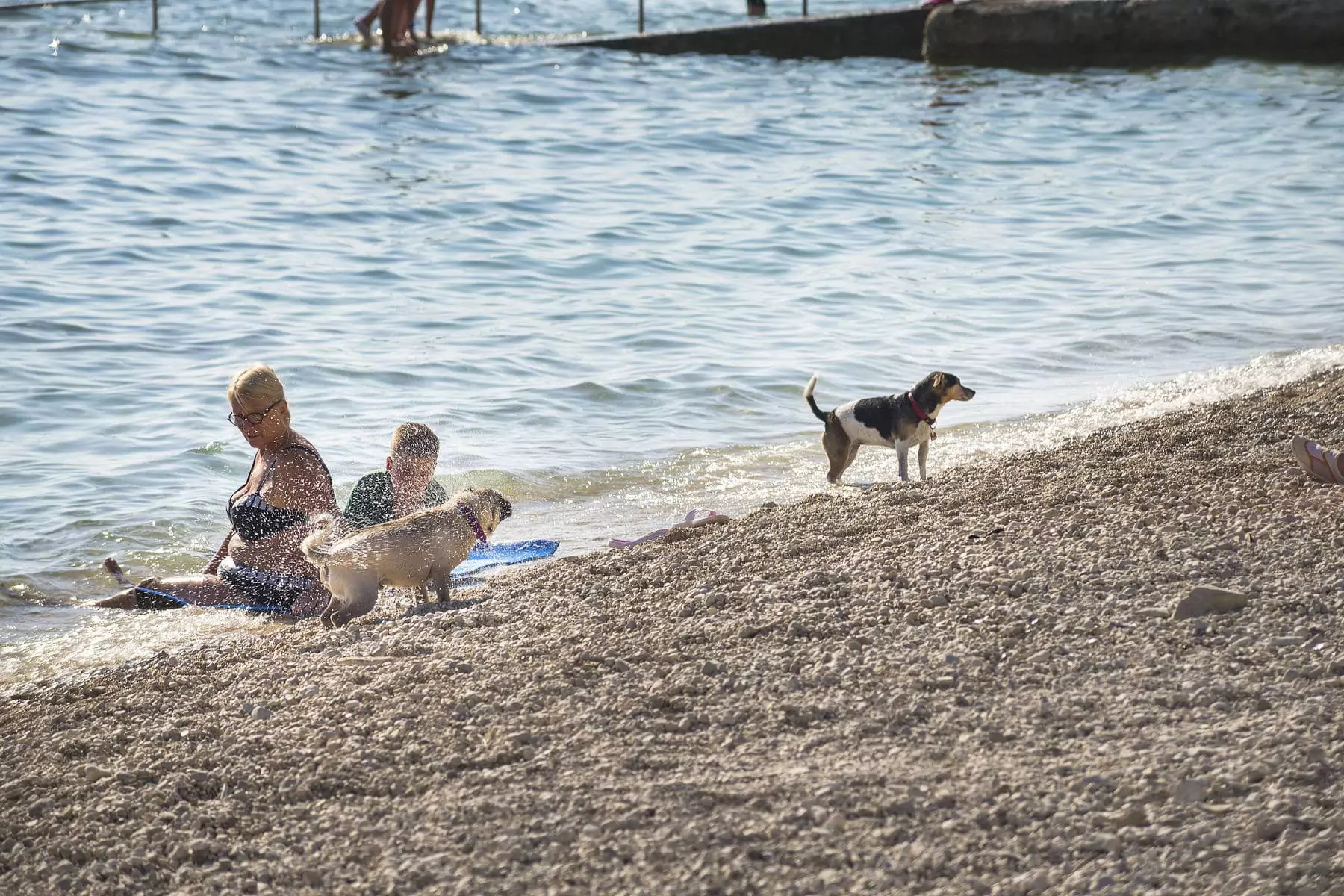 BI DOG BEACH
Holiday village with beach for dogs
We are waiting for you at the BiVillage in Fazana to enjoy a relaxing holiday in our seaside camping resort together with your pets!