Prices and availability
Before choosing dates,
check the booking terms and conditions
regarding the minimum stay 2023.
Period
Min number of nights
VILLA BEACH and MOBILE HOME BRIONI BEACH
from 17/06 to 09/09
7 nights*
from 09/09 to 16/10
5 nights
5 nights
till 15/06/2024 and from 07/09/2024
5 nights
from 15/06/2024 to 07/09/2024
7 nights*
B&B ROOMS, MOBILE HOMES and HOLIDAY HOMES
from 15/07 to 26/08
from 26/08 to 09/09
3 nights
from 17/06 to 15/07
2 nights
7 nights*
5 nights
from 09/09 to 16/10
2 nights
MINIMUM STAY 2024
from 25/04 to 18/05 & 14/09 to 14/10
2 nights
from 18/05 to 15/06
3 nights
from 15/06 to 13/07 & 31/08 to 14/09
5 nights
from 13/07 to 31/08
7 nights*
Jangalooz Trampoline Park
Go wild on trampolines
The Jangalooz Trampoline Park consists of different trampolines, climbing areas, rotating beams, a tiered tower with net and rubber elements from which you exit with a slide. An area dedicated to the fun of the little ones!
For the fun-loving, the Trampoline Park offers the perfect space to soar on our trampolines, do flips and somersaults, climb safely, and play Dodgeball.
What can you find inside the Trampoline Park

TRAMPOLINES

ROTATING BEAM

DODGEBALL

SLAMBALL
Trampoline Park Opening hours
May and October: 10:00 a.m. – 6:00 p.m. June and September: 9:00 a.m. – 9:00 p.m. July and August: 9:00 a.m. – 11:00 p.m.
JANGALOOZ TRAMPOLINE PARK
Fun isn't only for the youngest
No matter your age or skill level, the nets in our Trampoline Park give you the opportunity to jump and play freely!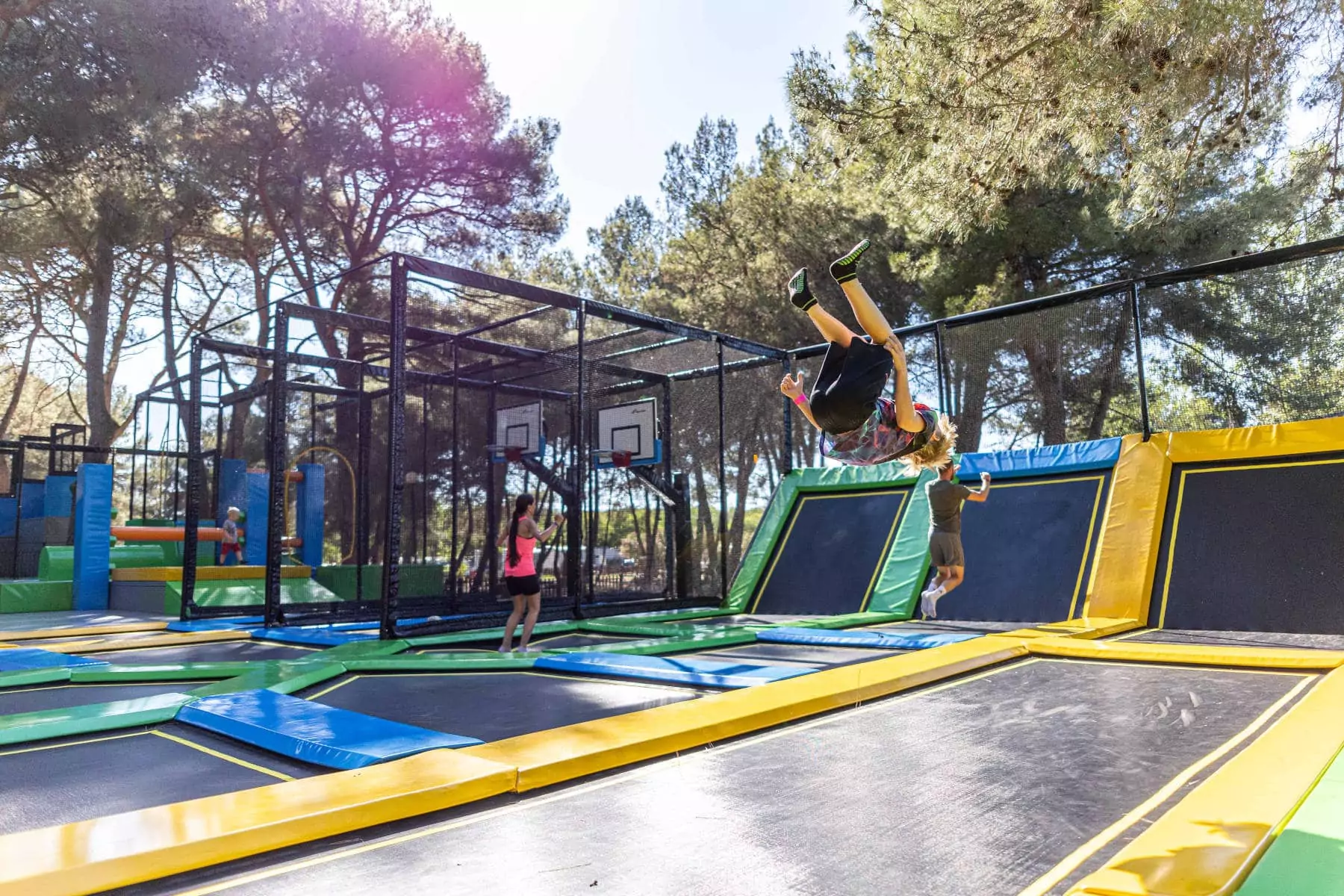 Tappeti elastici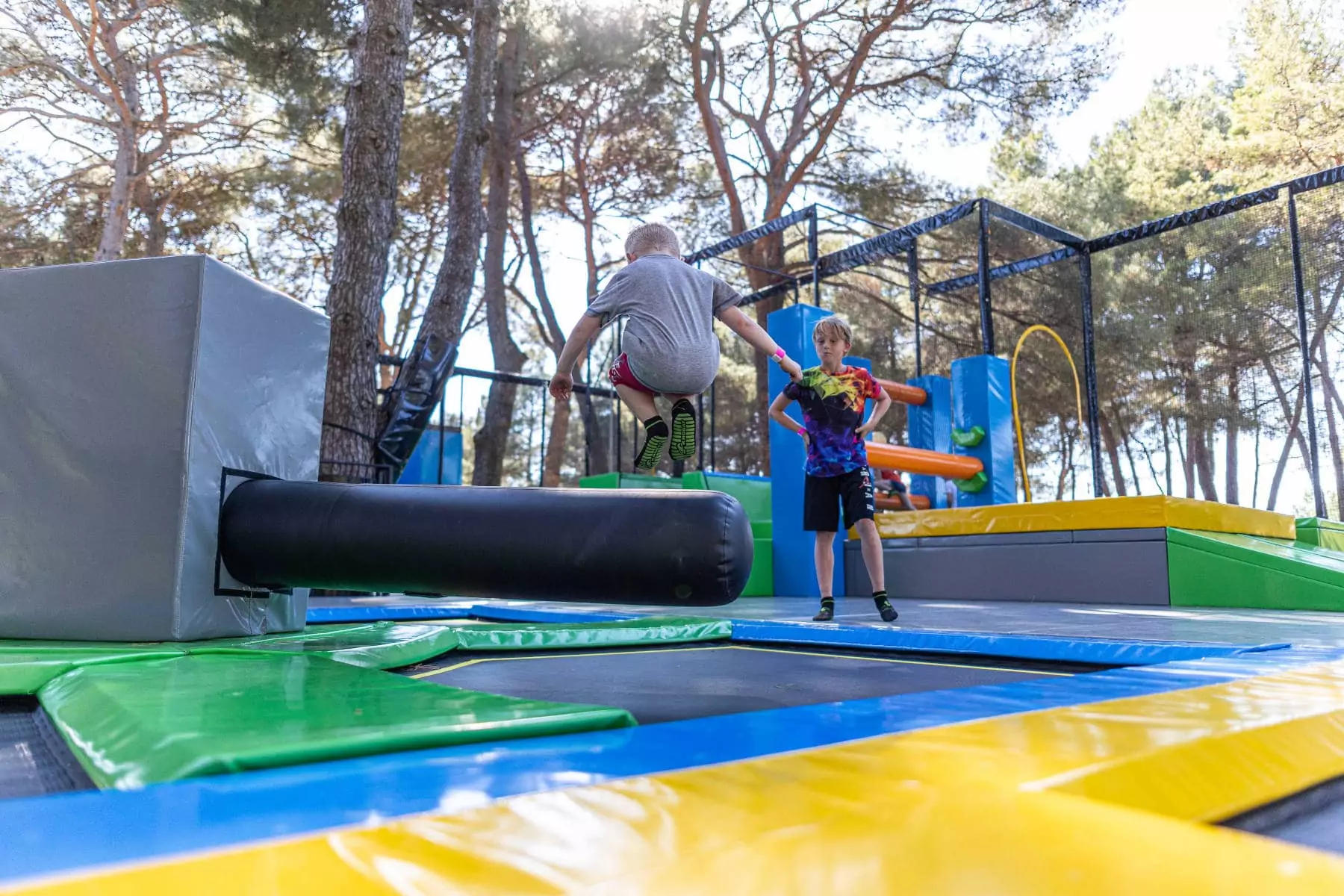 Rotating Beam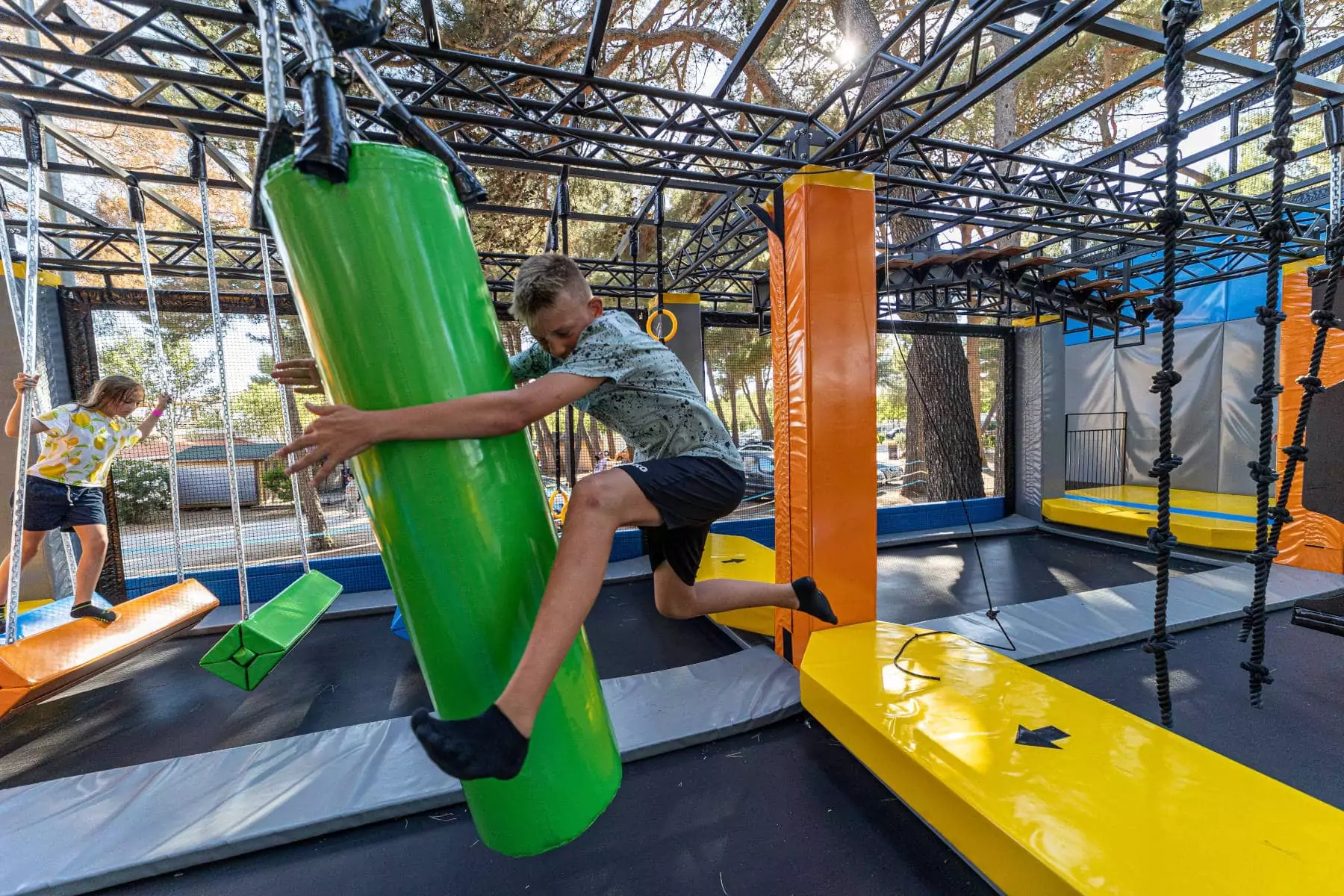 Ostacoli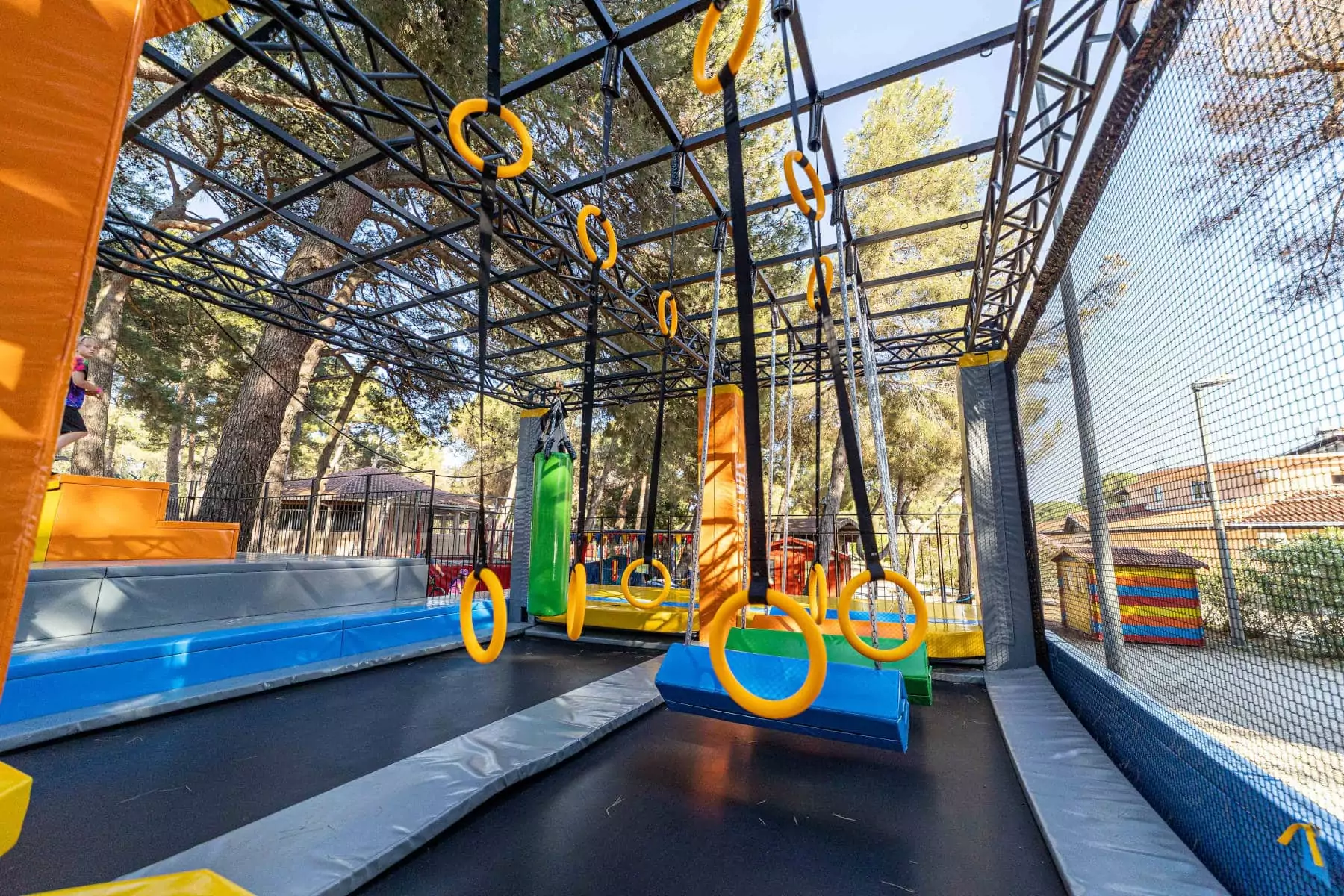 Arrampicata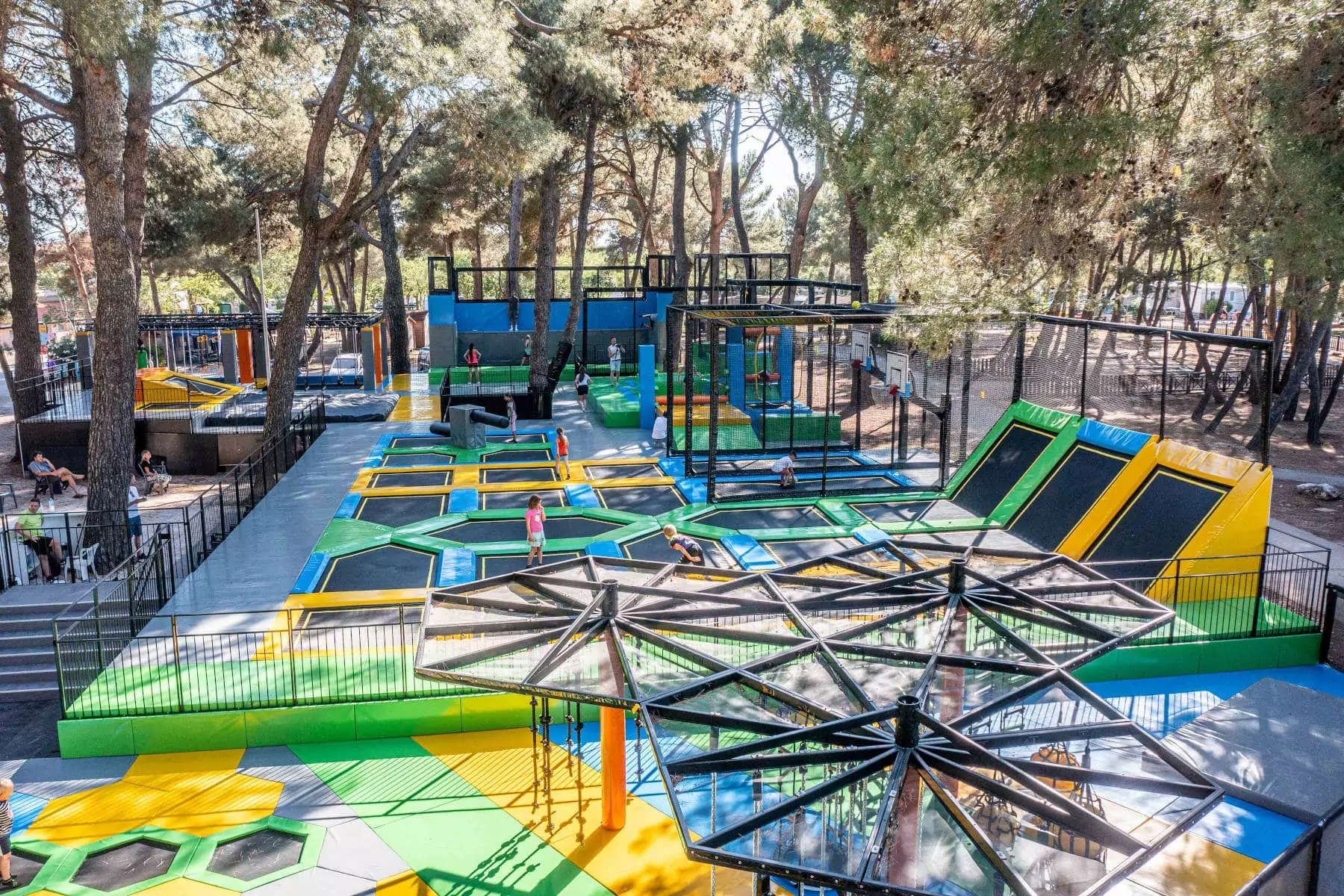 Percorsi
Finally free to soar
The free jump area in our Trampoline Park is the perfect place to let your imagination run wild and have fun on our trampolines.