Prices and availability
Before choosing dates,
check the booking terms and conditions
regarding the minimum stay 2024.
Period
Min number of nights
VILLA BEACH and MOBILE HOME BRIONI BEACH
from 24/04 to 14/06/2024
5 nights
from 15/06 to 09/09/2024
7 nights*
from 09/09 to 14/10/2024
5 nights
B&B ROOMS, MOBILE HOMES and HOLIDAY HOMES
from 24/04 to 18/05/2024
2 nights
from 18/05 to 15/06/2024
3 nights
from 15/06 to 13/07/2024
5 nights
from 13/07 to 31/08/2024
7 nights*
from 31/08 to 14/09/2024
5 nights
from 14/09 to 14/10/2024
2 nights
3 pools, lots of fun
Not only crystal clear sea: take a dip in our Village with swimming pools in Fažana!
Are you looking for a village with swimming pools for your summer holiday in Fažana? Then you are in the right place! The BiVillage is a camping resort with three large outdoor pools filled with fresh water, surrounded by green vegetation, with a sunbathing area all around and ideal for a refreshing swim on hot summer days.

The chlorine level in swimming pool water is constantly monitored (free active chlorine between 1.0 – 1.5 mg/l; combined chlorine ≤ 0.40 mg/l; pH 6.5 – 7.5). The permitted number of persons in the pool is defined according to the index of 7 m2 of water surface area per person.

The pools are located within the village, to best cover the logistical needs of each guest, and there are also areas for children and non-swimmers.
The pools are open daily from 9.30 a.m. to 1 p.m. and from 3 p.m. to 7 p.m.*
*One day a week, in rotation, they are closed for cleaning and maintenance. Remember that during low season some swimming pools are closed. You can still have fun in all the others within the Village!
SPRAY PARK
Village with pools, slides and water games for children
FREE ENTRY!
It's time for a real pirate adventure. Juggle water sprays, bubbles, water cannons and fountains: the water jungle awaits you at the Garden Pool!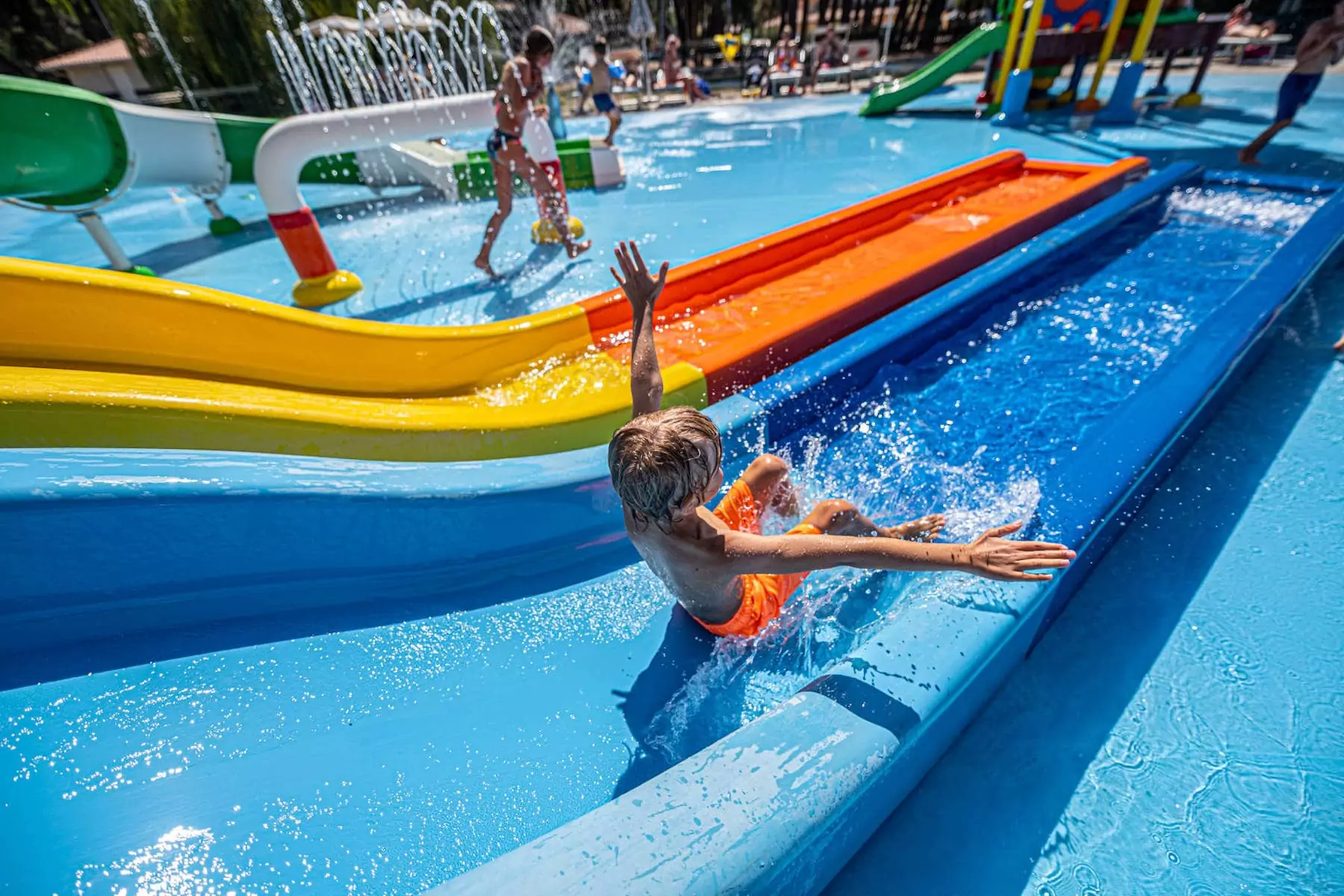 Slides for the little ones
Water games
Waterfalls
Spray Park working hours
The Spray Park is open daily and open all day
from 10 a.m. to 7 p.m.
A campsite with a swimming pool and Spray Park
Everything you need to spend your summer holiday in Croatia. The BiVillage holiday centre has numerous facilities that will make your stay more comfortable: 3 swimming pools, 2 slides, whirlpool, children's games, gym and discopub.
Extra sunshade and deckchair hire possible
Bar with various snacks, salads, drinks, cocktails
Takeaway menu also available (toast, hamburgers, cheeseburgers, club sandwiches, hot dogs, pizzas and more).
Residence Pool
Fun for the little ones, relaxation for the grown-ups
A large swimming pool with two pools with two depth levels, perfect for both children and adults. The poolside sunbathing area is an additional space for relaxation, ideal for families wishing to spend a day of wellness. The perfect ingredients for an unforgettable family holiday.
Closed on Wednesdays.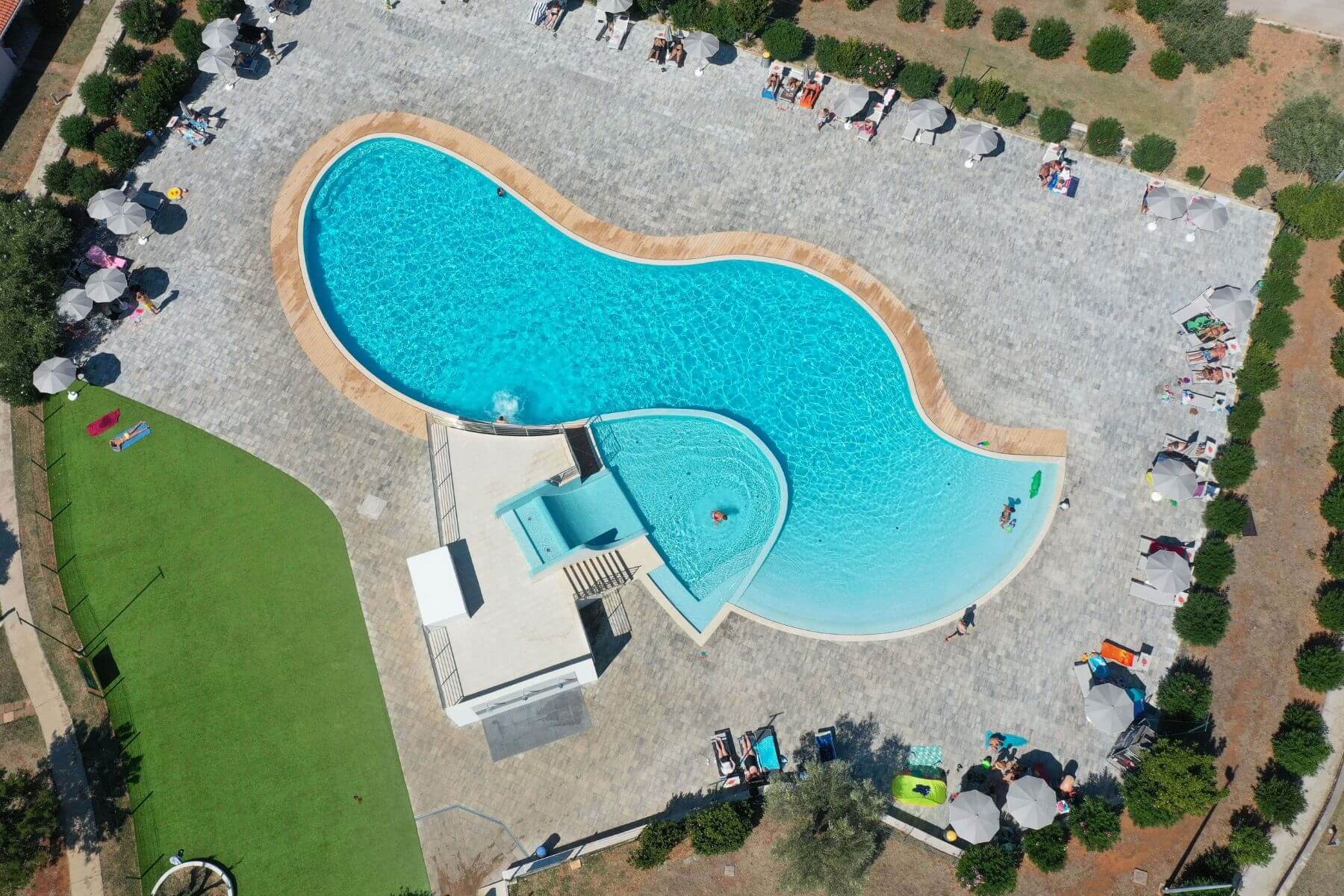 RESIDENCE POOL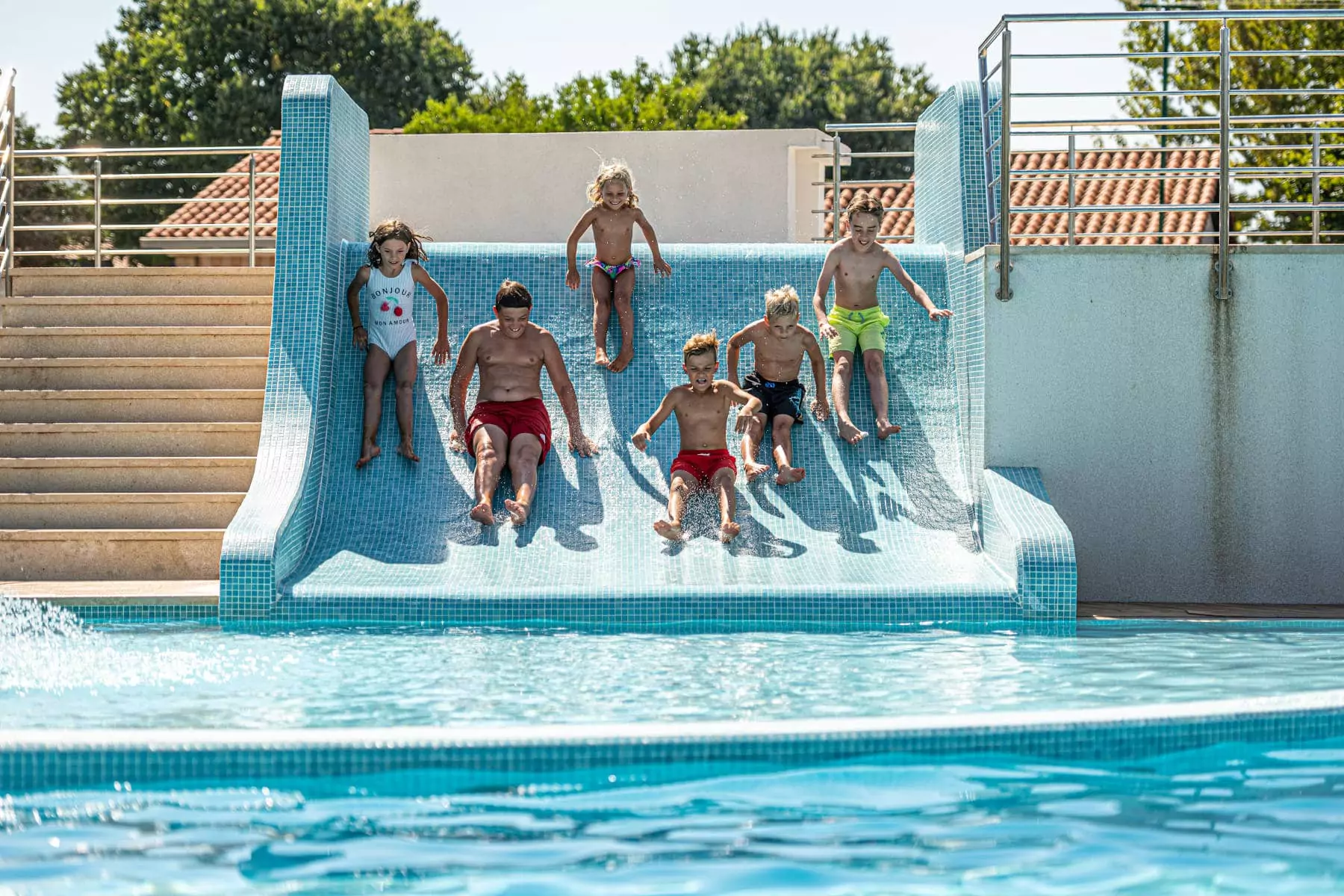 RESIDENCE POOL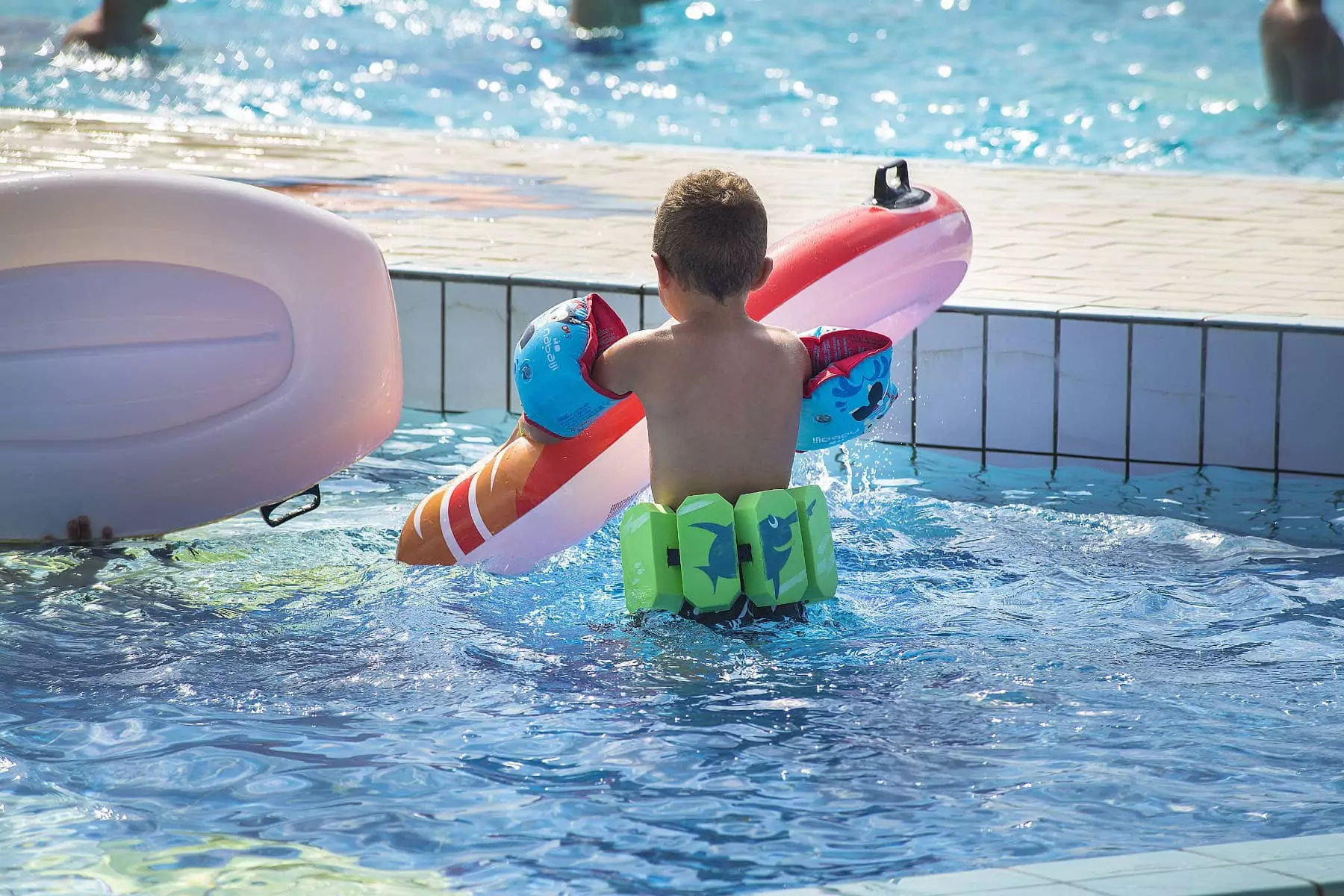 RESIDENCE POOL
Garden Pool
In the pool you will also find the fun Spray Park!
The swimming pool is a space to relax, sunbathe and play with children.
Our swimming pool has a pool and a fun area with splashing and water games, the Spray Park.
Closed on Saturdays.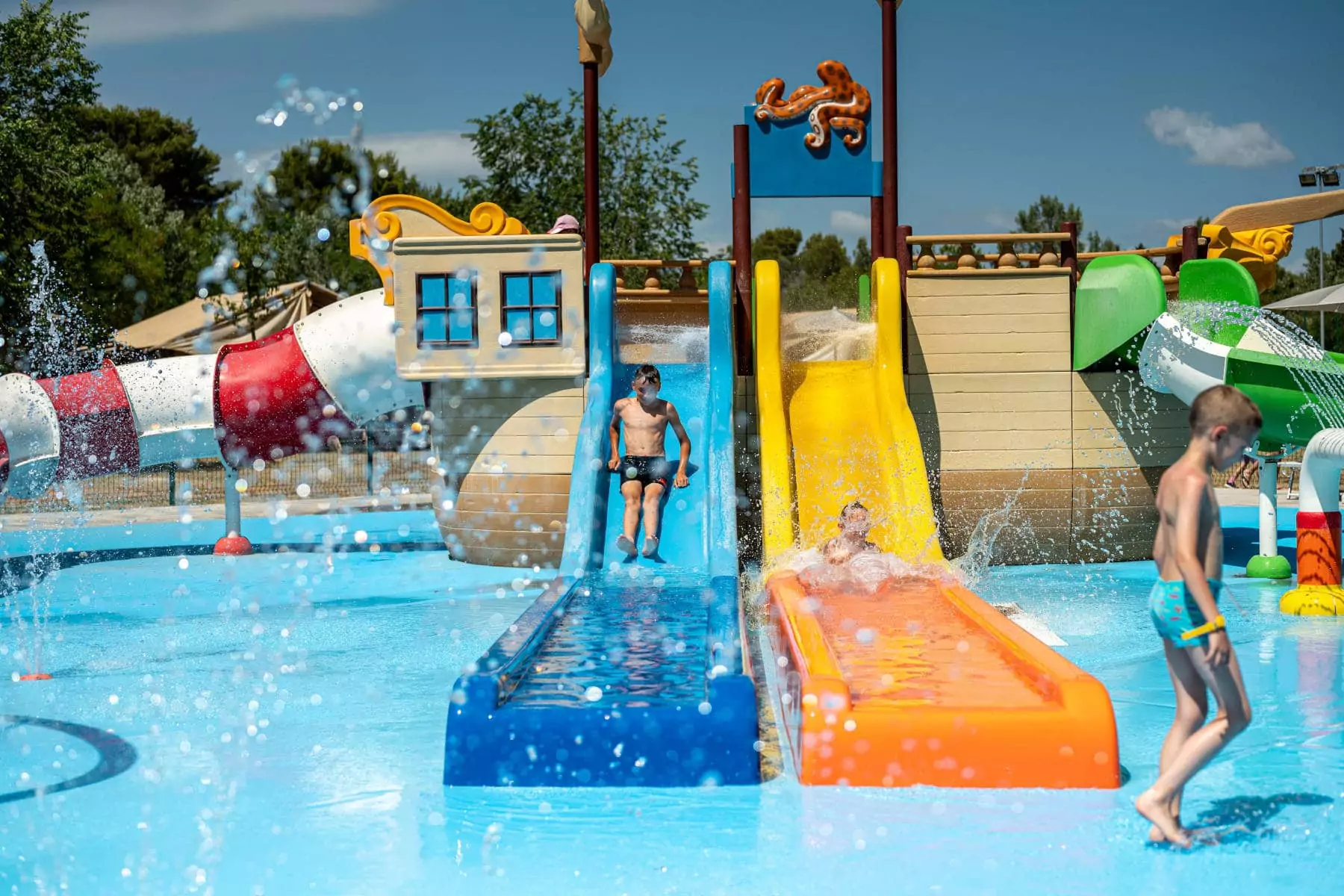 GARDEN POOL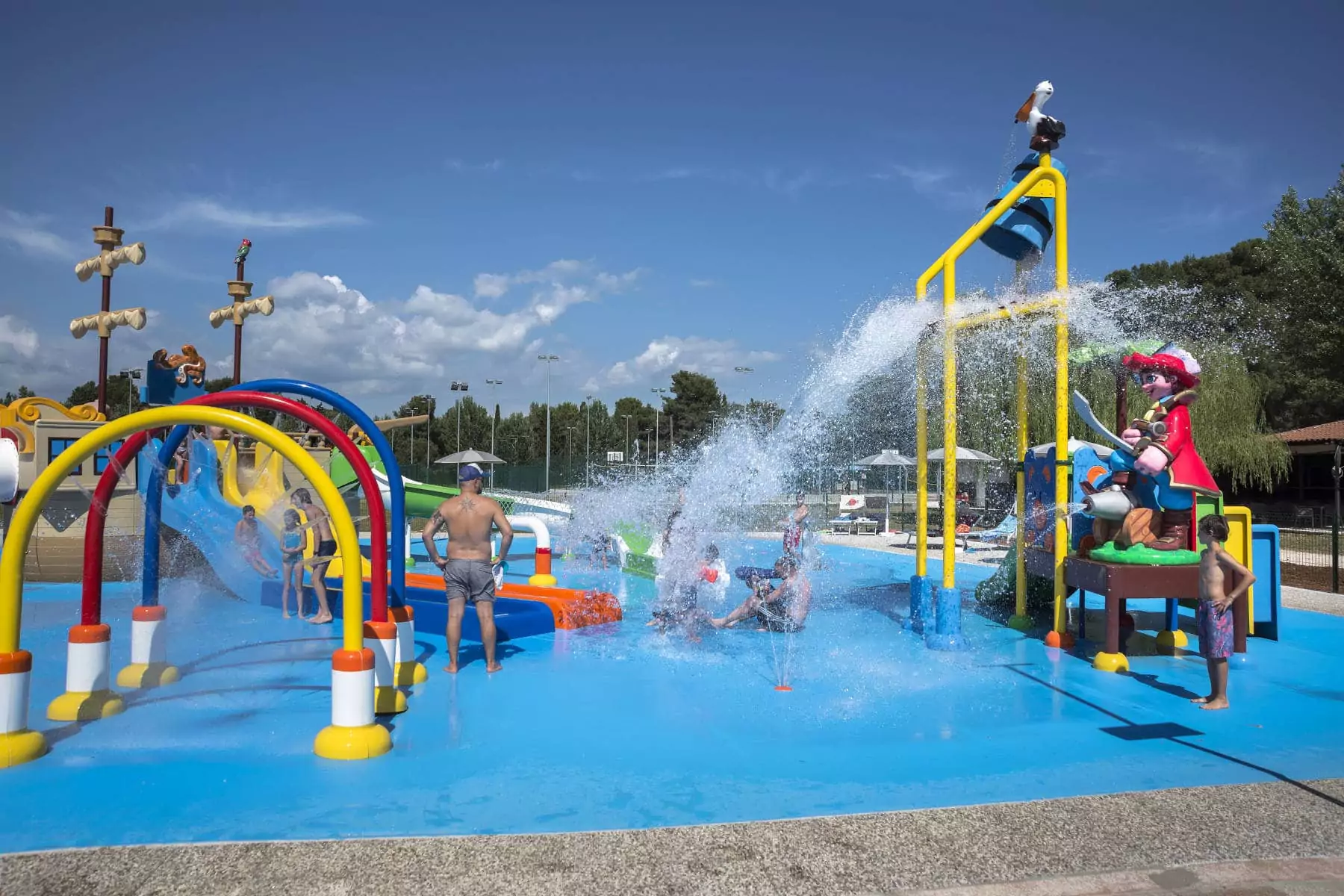 GARDEN POOL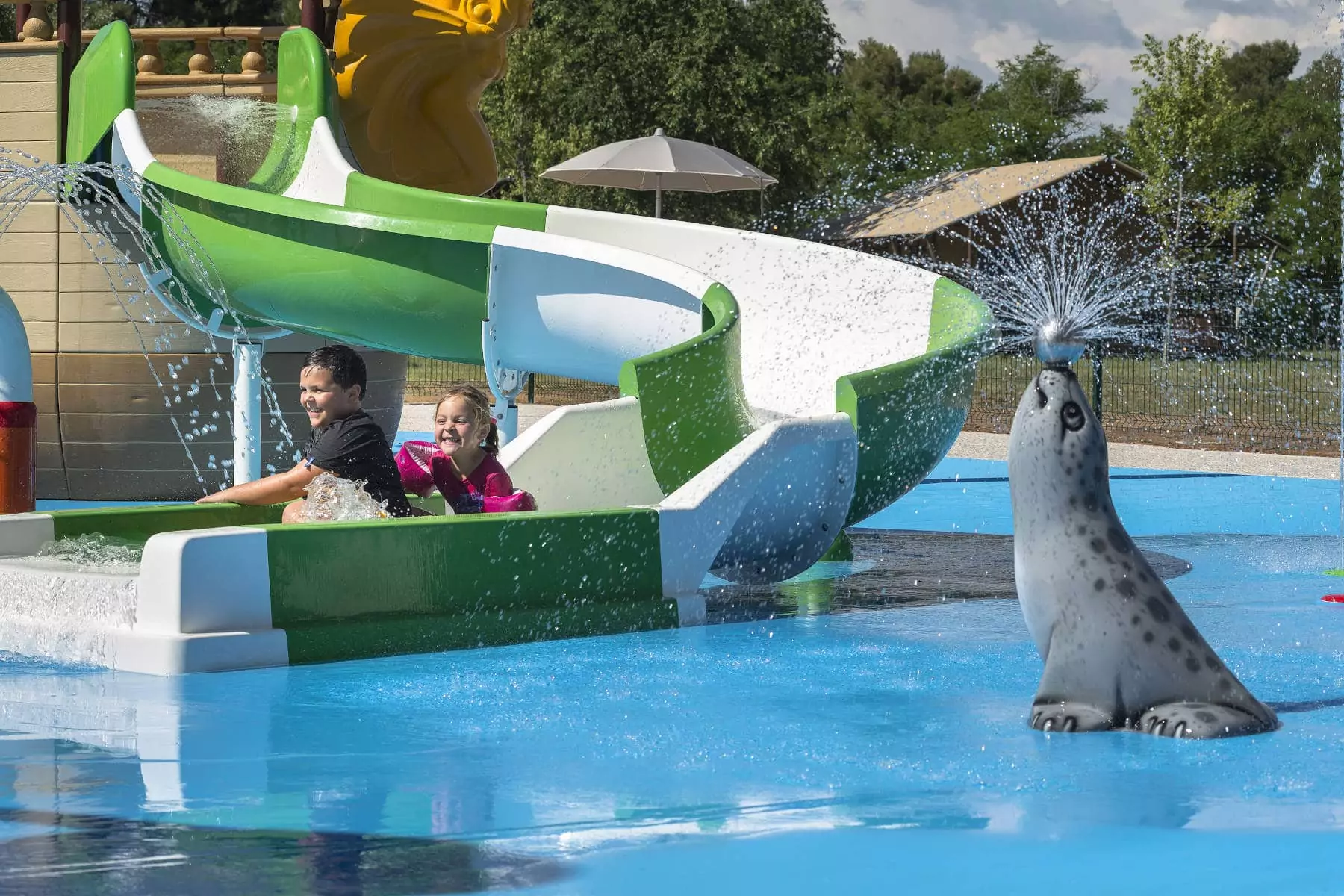 GARDEN POOL
Fun Pool
Swimming pool with three depth levels
A pool for all tastes: the pool with 3 depth levels is suitable for all ages and allows for a completely new relaxation experience.
Closed on Mondays.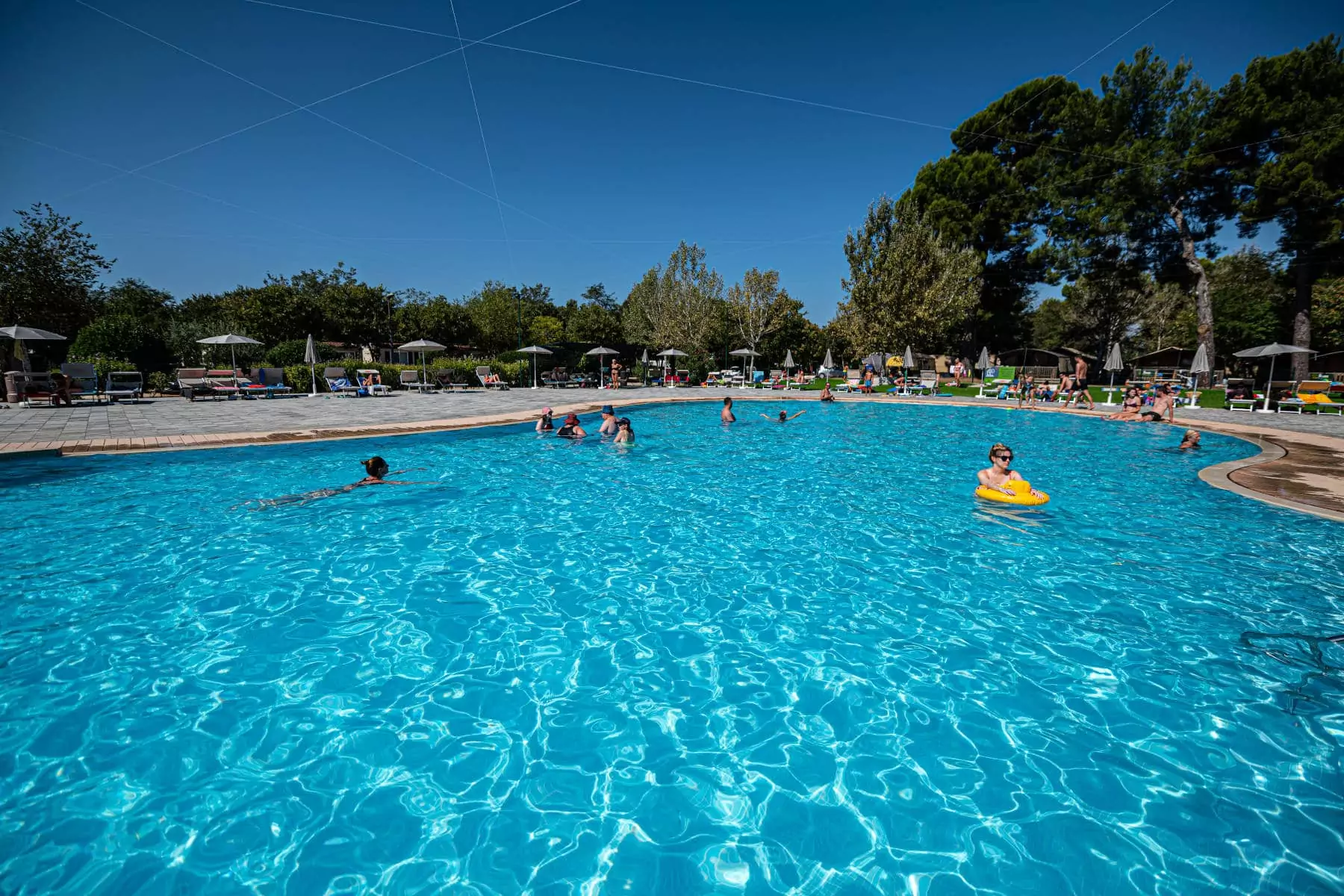 FUN POOL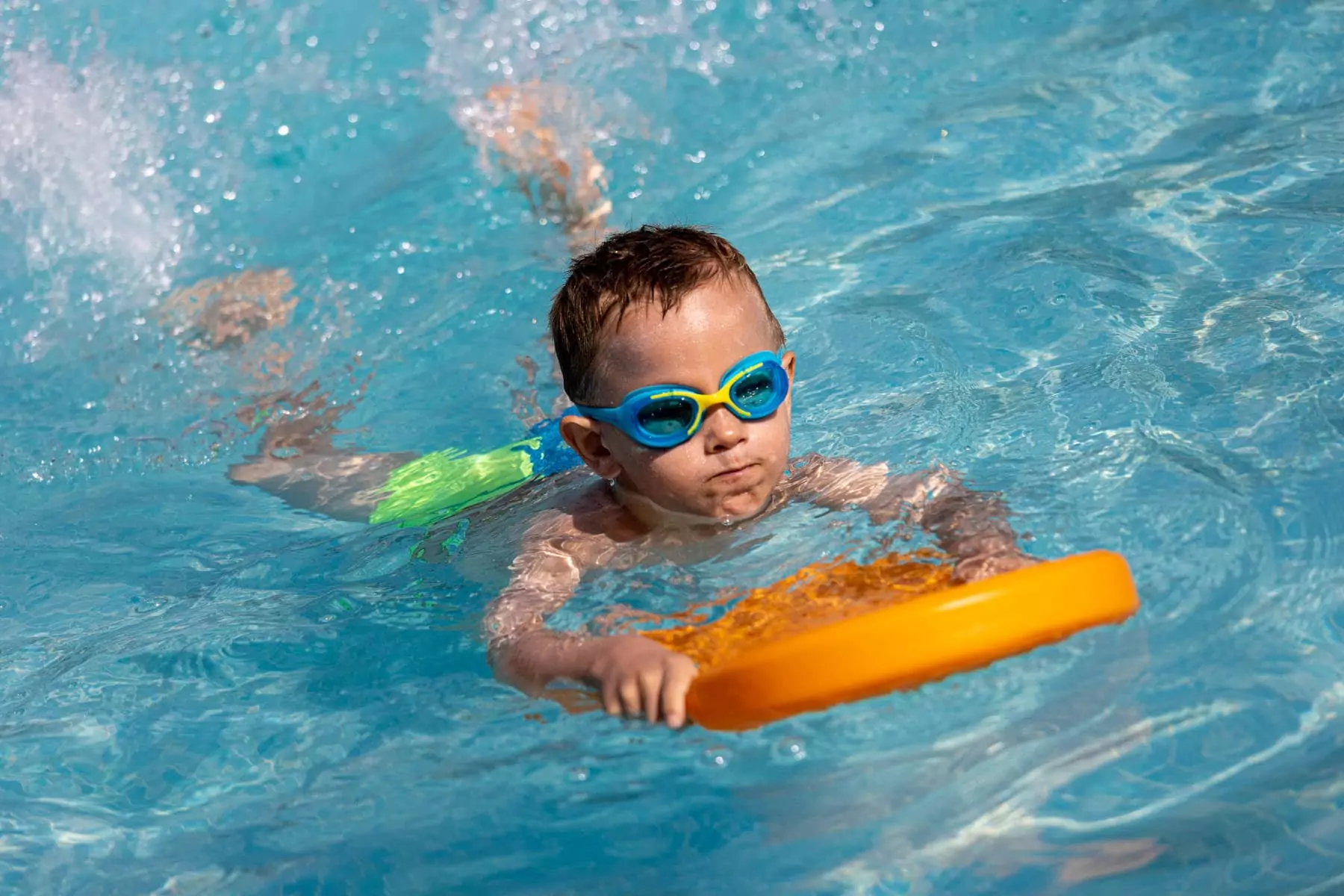 FUN POOL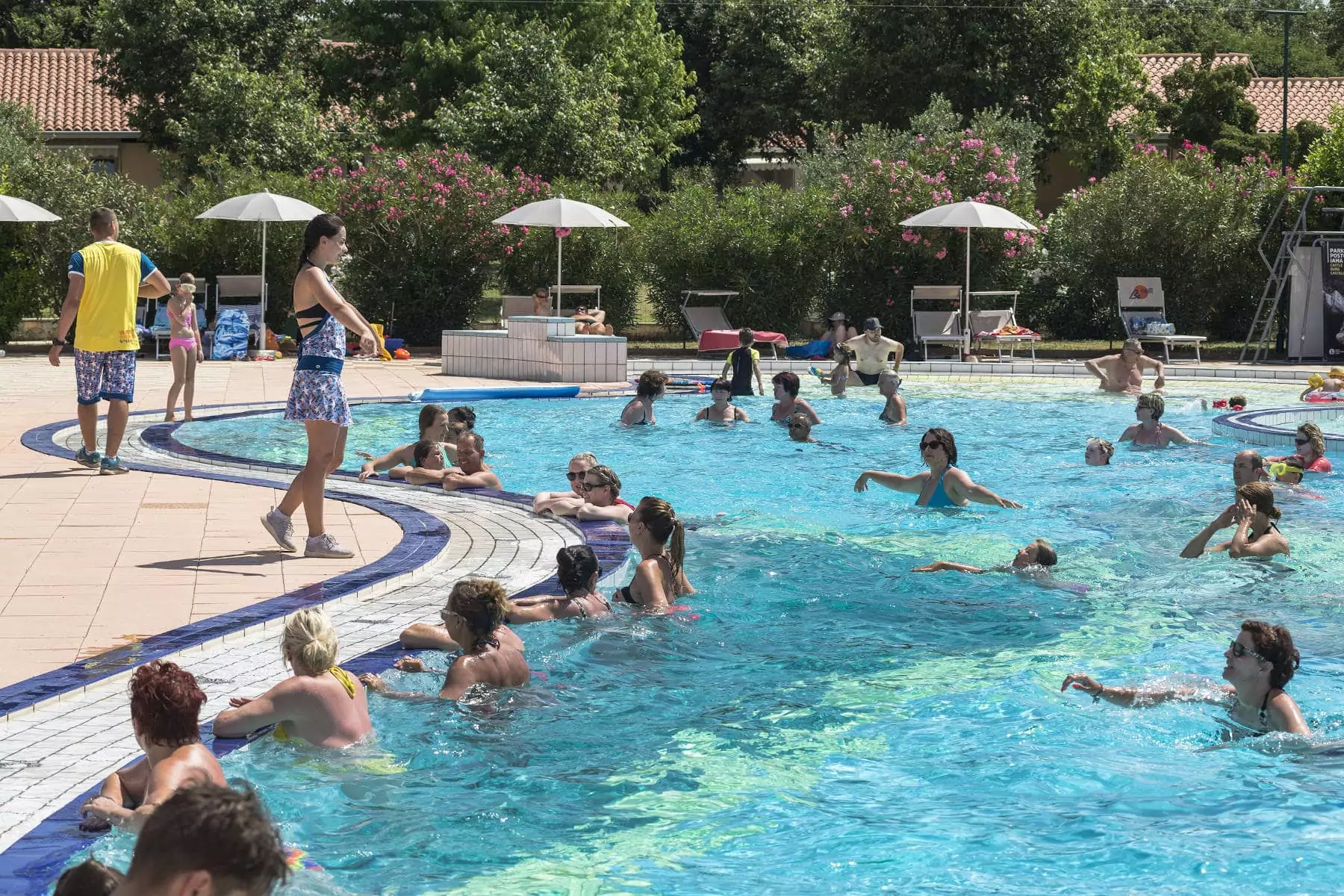 FUN POOL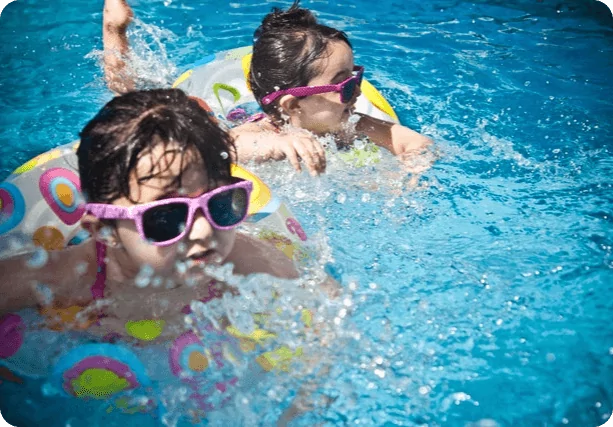 Swimming courses!
GROUP OR INDIVIDUAL LESSONS
Feel like swimming? Would you like to learn how to swim?
Here's what we offer:
swimming lessons in the pool for the whole family (adults and children) per tutta la famiglia (adulti e bambini)
group or individual lessons
Book your favourite swimming course now!