Prices and availability
Before choosing dates,
check the booking terms and conditions
regarding the minimum stay 2023.
Period
Min number of nights
VILLA BEACH and MOBILE HOME BRIONI BEACH
from 27/04 to 17/06
5 nights
from 17/06 to 09/09
7 nights*
from 09/09 to 16/10
5 nights
B&B ROOMS, MOBILE HOMES and HOLIDAY HOMES
from 27/04 to 27/05
2 nights
from 27/05 to 17/06
3 nights
from 17/06 to 15/07
5 nights
from 15/07 to 26/08
7 nights*
from 26/08 to 09/09
5 nights
from 09/09 to 16/10
2 nights
Tennis courts
With the paddle…even on vacation
Playing just a few meters from the Istrian sea is priceless, and tennis enthusiasts love Camping Resort BiVillage also for this! Thanks to the presence of 2 special courts you will have the opportunity to stay in training even while you are on vacation, taking on friends or other tennis-loving guests in racket strokes!
2 tennis courts
A true tennis player cannot give up his racket, which is why we have designed a special area for tennis enthusiasts like you!
If you don't have the equipment you can rent it from us.
Certified FIFA 2 Camps**
.
Total area dimensions: 2 x 42 x 25 m
With separately fenced regulation courts inside (40 x 20 m)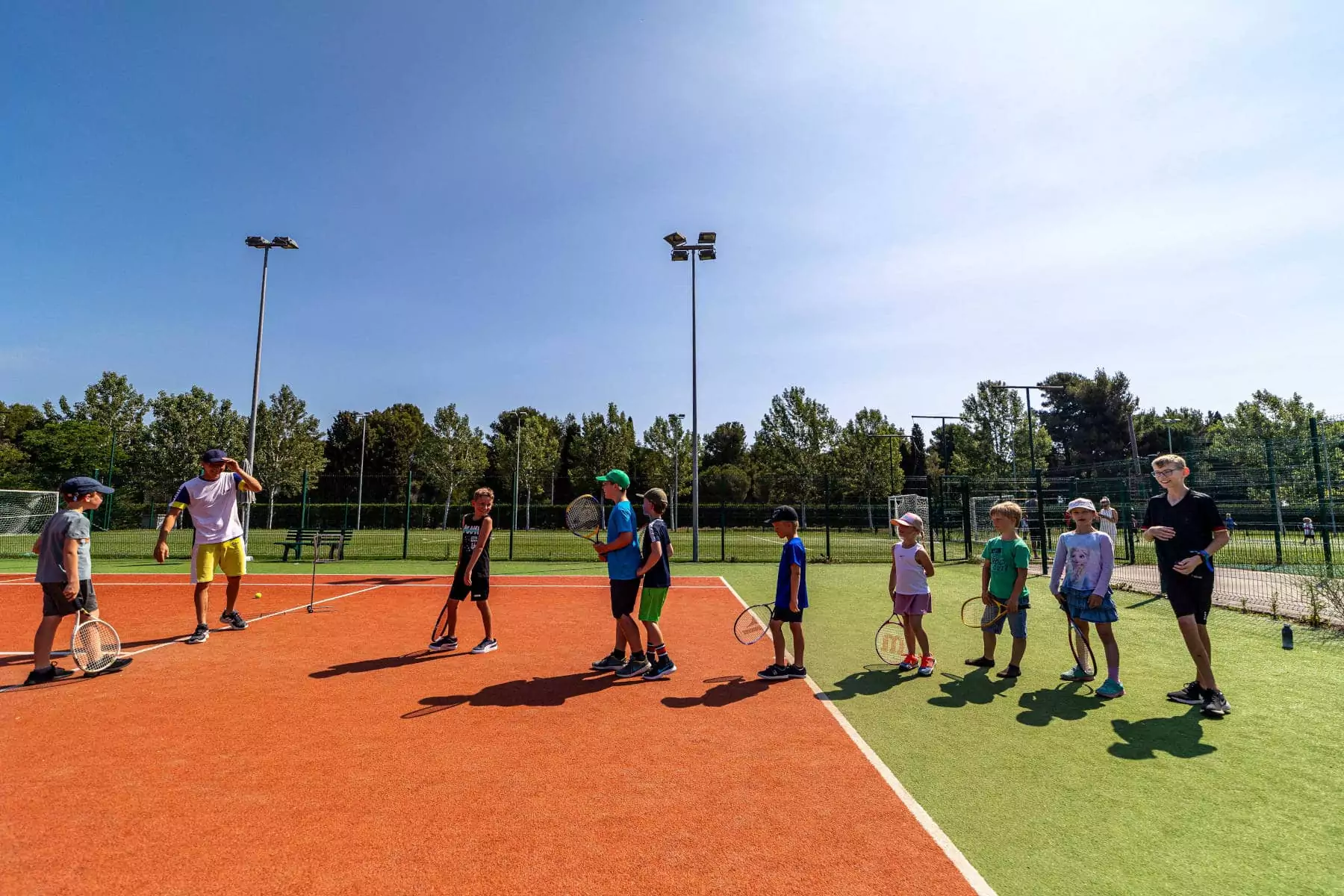 I nostri campi