Prices and availability
Before choosing dates,
check the booking terms and conditions
regarding the minimum stay 2023.
Period
Min number of nights
VILLA BEACH and MOBILE HOME BRIONI BEACH
from 27/04 to 17/06
5 nights
from 17/06 to 09/09
7 nights*
from 09/09 to 16/10
5 nights
B&B ROOMS, MOBILE HOMES and HOLIDAY HOMES
from 27/04 to 27/05
2 nights
from 27/05 to 17/06
3 nights
from 17/06 to 15/07
5 nights
from 15/07 to 26/08
7 nights*
from 26/08 to 09/09
5 nights
from 09/09 to 16/10
2 nights
Windsurfing and diving
With such a clear blue sea, you can't help but try windsurfing and diving
On the beach at the vacation center at your disposal are the windsurfing school and the Caretta Diving Center. Both rent the best equipment.
Inside BiVillage you can experience our sports courses, designed for lovers of adventure and the outdoors.
WINDSURFING
Fly over the crystal clear water of Croatia
In our camp with windsurfing school in Istria you will have the opportunity to participate in both group and individual lessons, organized every day of the week for children from 7 years old and adults up to 65 years old.
All the best equipment is available, while the courses, which are also available in different languages (Italian, English, German and Croatian), are divided by level bands, from beginner to expert.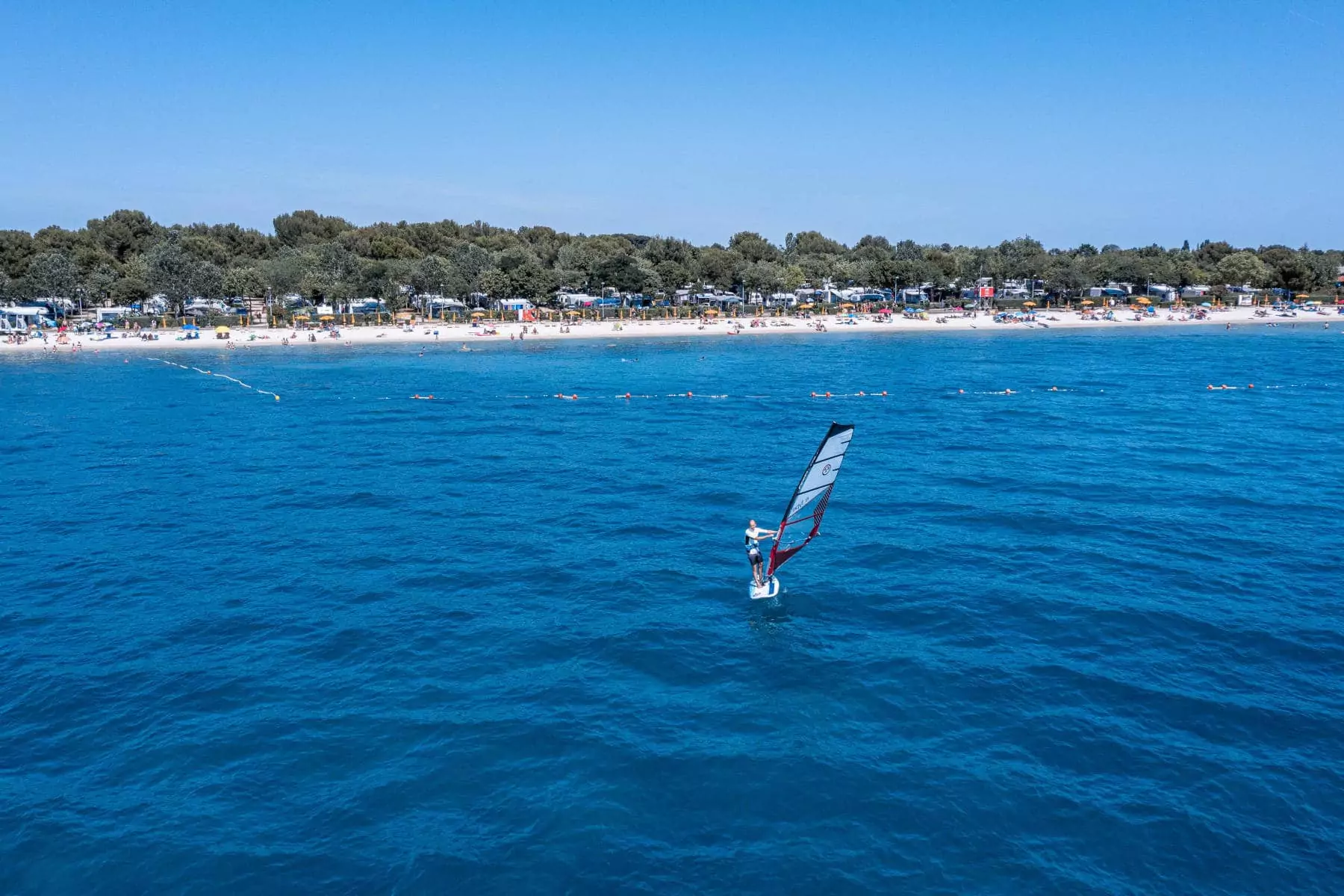 Windsurfing school
Diving
For diving lovers, on the other hand, we organize diving lessons in our village in Fažana!
Caretta Diving Center
Discovering the sea
Overlooking Brijuni National Park, our center is located within the BiVillage, near the charming coastal town of Fažana.
After many years of teaching and many guided dives, we have profiled a team of professionals whose top priorities are safety and customer satisfaction!
We offer trial diving services, beginner and advanced courses, and diving excursions to locations around Brijuni National Park, Pula, and the famous Baron Gautsch and Hans Schmidt wrecks.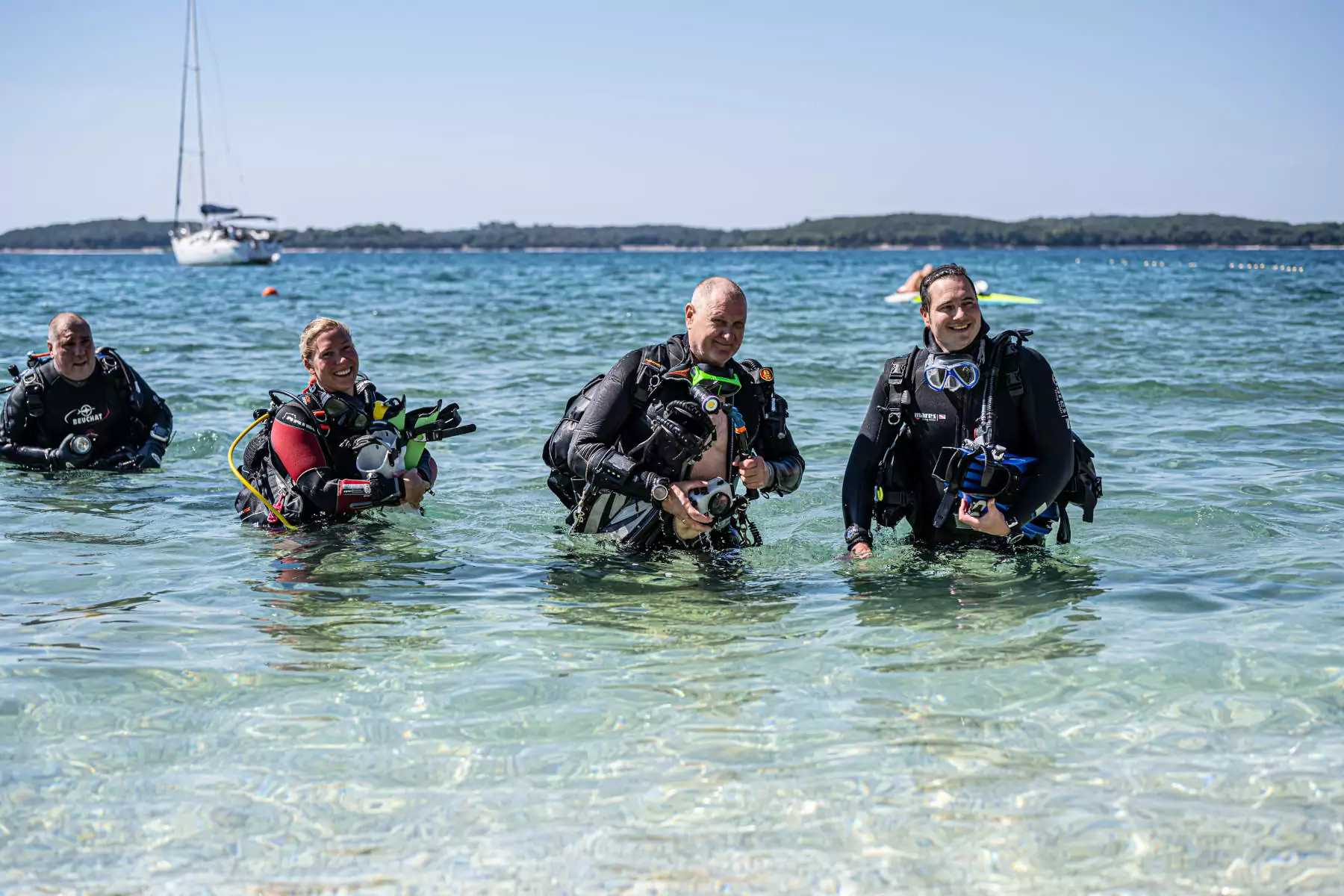 DIVING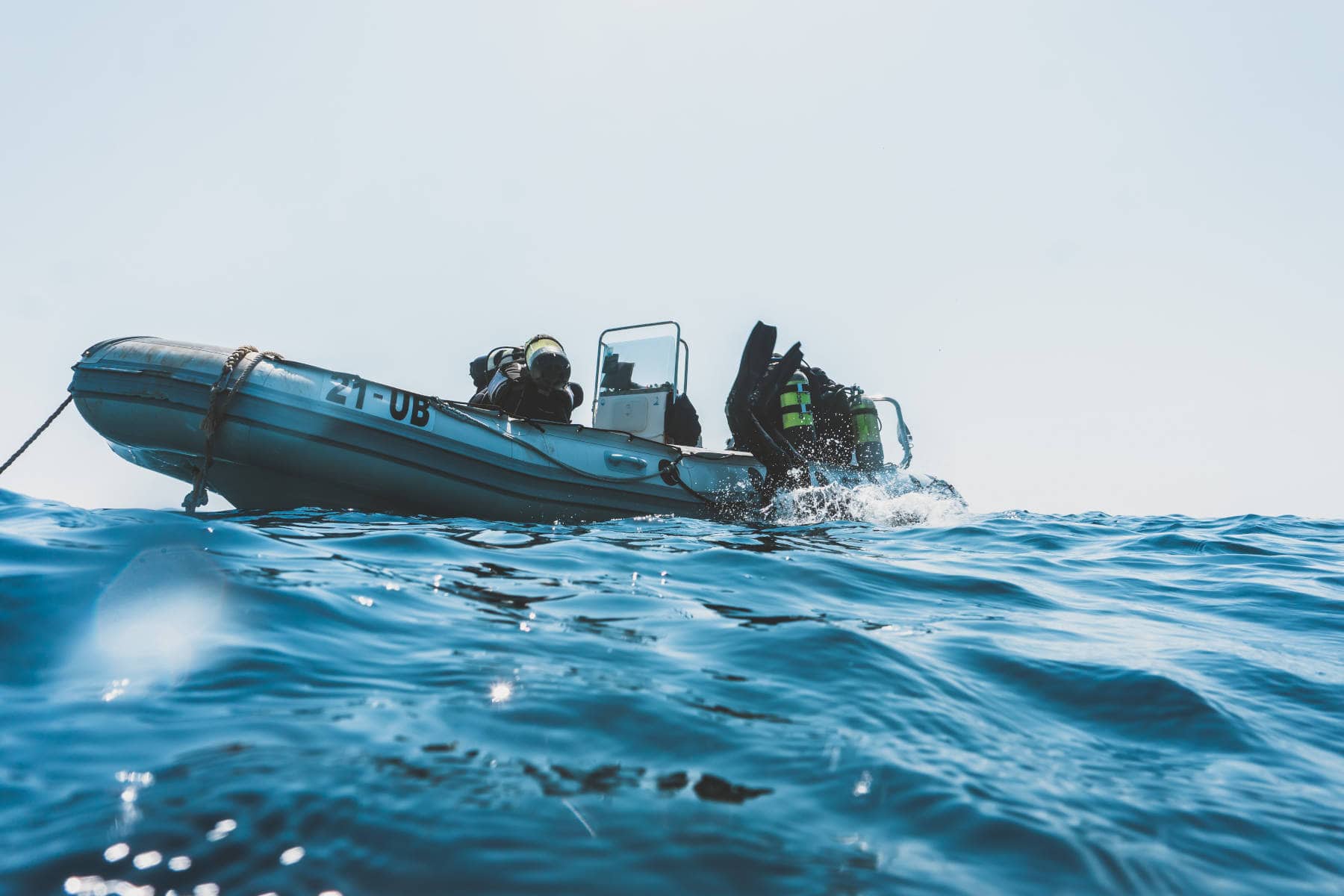 DIVING
Immersion
The program, which lasts about 2 hours, consists of a short theoretical part during which the basics of diving are taught, followed by a boat ride and a dive together with one of our instructors to a depth of 5 to 10 m.
The minimum age requirement is 10 years old.