Prices and availability
Before choosing dates,
check the booking terms and conditions
regarding the minimum stay 2023.
Period
Min number of nights
VILLA BEACH and MOBILE HOME BRIONI BEACH
from 17/06 to 09/09
7 nights*
from 09/09 to 16/10
5 nights
5 nights
till 15/06/2024 and from 07/09/2024
5 nights
from 15/06/2024 to 07/09/2024
7 nights*
B&B ROOMS, MOBILE HOMES and HOLIDAY HOMES
from 15/07 to 26/08
from 26/08 to 09/09
3 nights
from 17/06 to 15/07
2 nights
7 nights*
5 nights
from 09/09 to 16/10
2 nights
MINIMUM STAY 2024
from 25/04 to 18/05 & 14/09 to 14/10
2 nights
from 18/05 to 15/06
3 nights
from 15/06 to 13/07 & 31/08 to 14/09
5 nights
from 13/07 to 31/08
7 nights*
Food & beverage
At BiVillage, you have a wide selection of restaurants that will please everyone!
Try typical Istrian cuisine, enjoy a barbecue of meat or fish ,freshly caught, from Fažana's fishing boats, or devote an evening to pizza to keep the kids happy: at BiVillage you have a wide choice of restaurants that will please everyone!
Even vegetarians and vegans will find a menu for their needs. Guaranteed!
To enjoy the breathtaking sunset over the sea, there is the "Alla Pineta" restaurant, right on the beach!
Peaceful lunches and dinners inside and outside the restaurants

VEGETARIAN AND VEGAN CUISINE

GLUTEN FREE CUISINE

ACCESSIBLE PLACES
Restaurant "Al Mare"
A terrace overlooking the sea
Try the excellent menu at the BiVillage restaurant on the large terrace by the sea, which offers daily meat or fish dishes.
Order a specialty with a full menu. In addition to Mediterranean and continental cuisines, the restaurant offers vegetarian meals and dishes designed for those with food intolerances.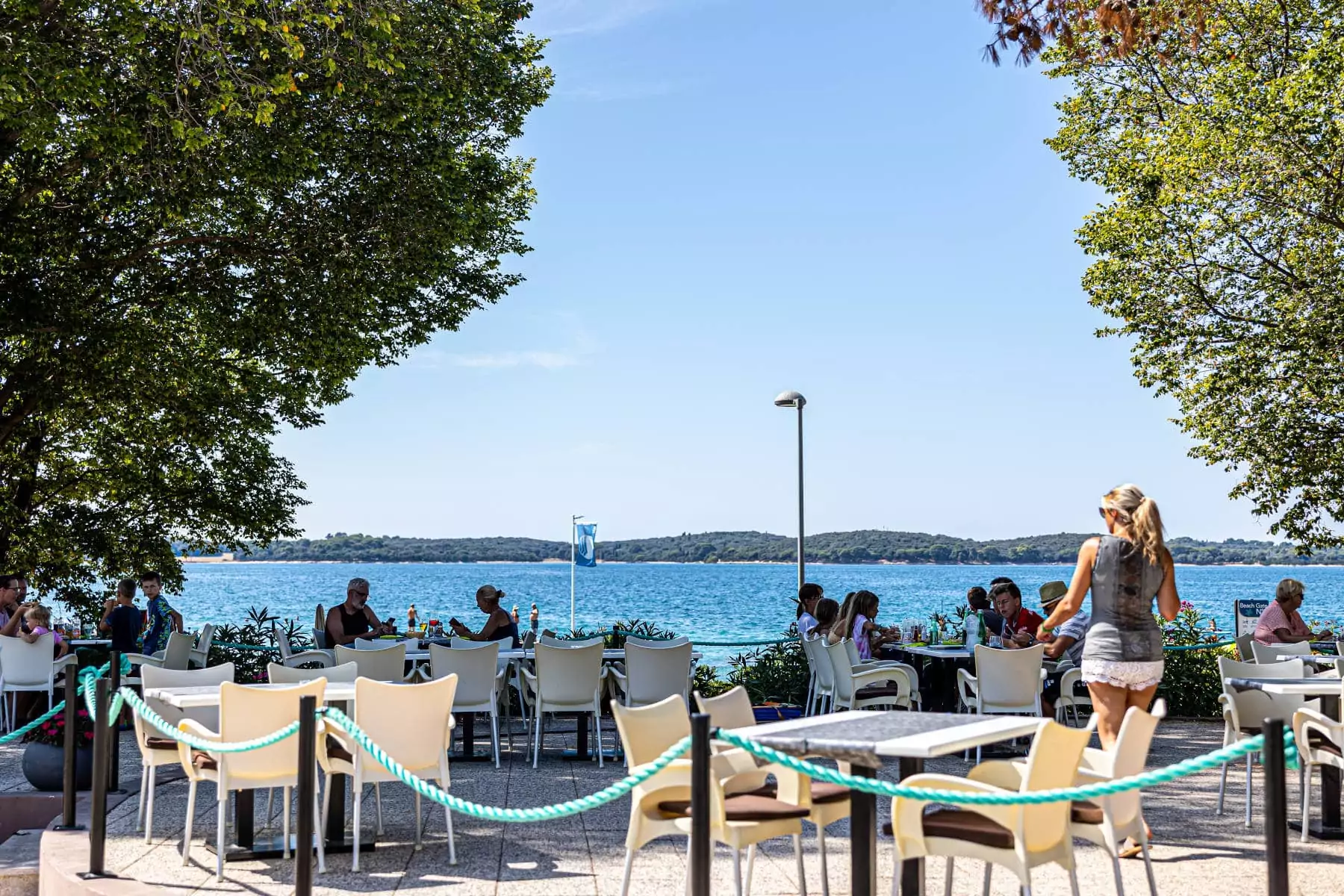 RESTAURANT "AL MARE"
RESTAURANT "AL MARE"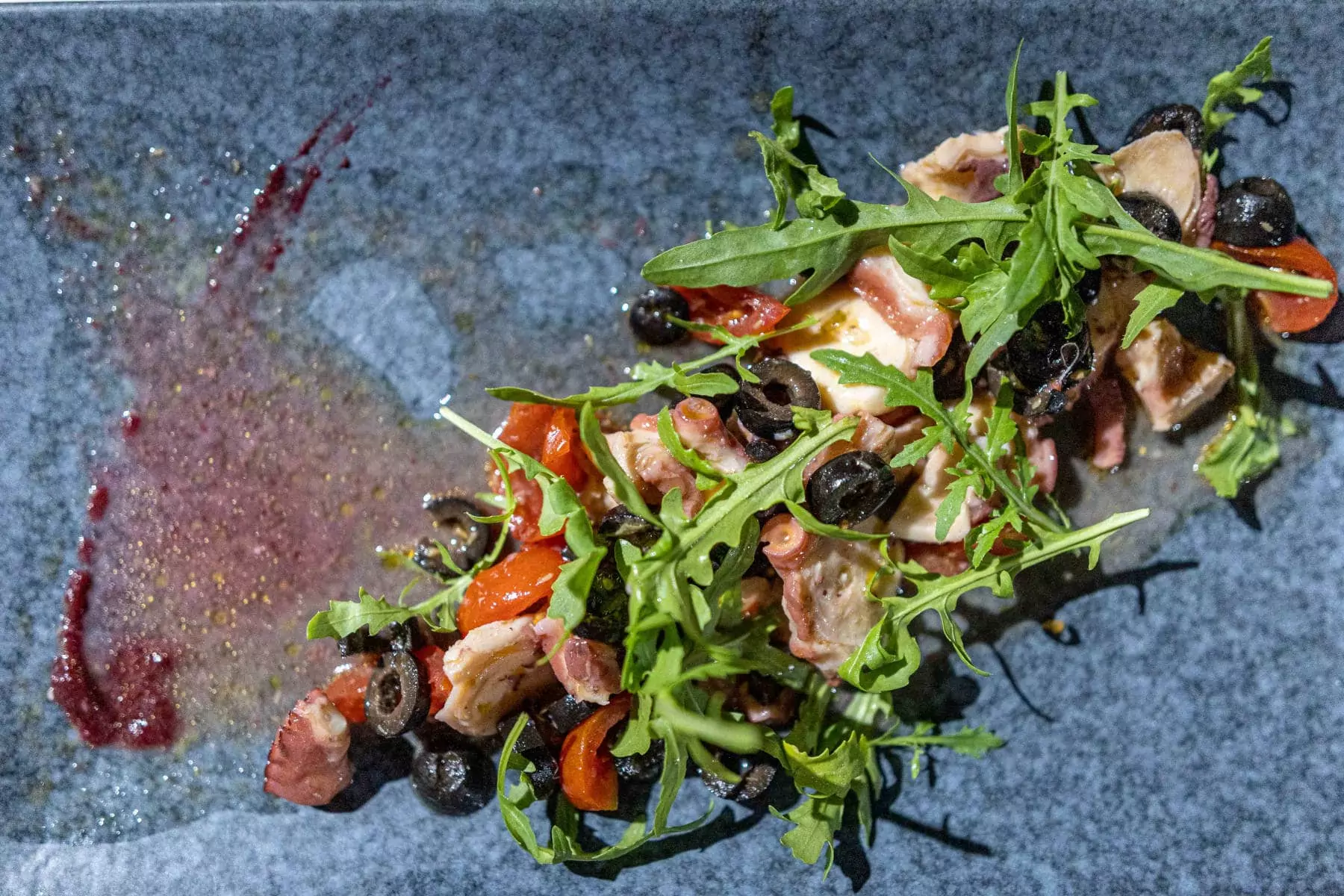 RESTAURANT "AL MARE"
Restaurant "Alla Pineta"
Right on the beach
Discover a romantic atmosphere of "Alla Pineta" Restaurant located directly on the beach, with a spacious terrace from which you can enjoy breathtaking sunsets.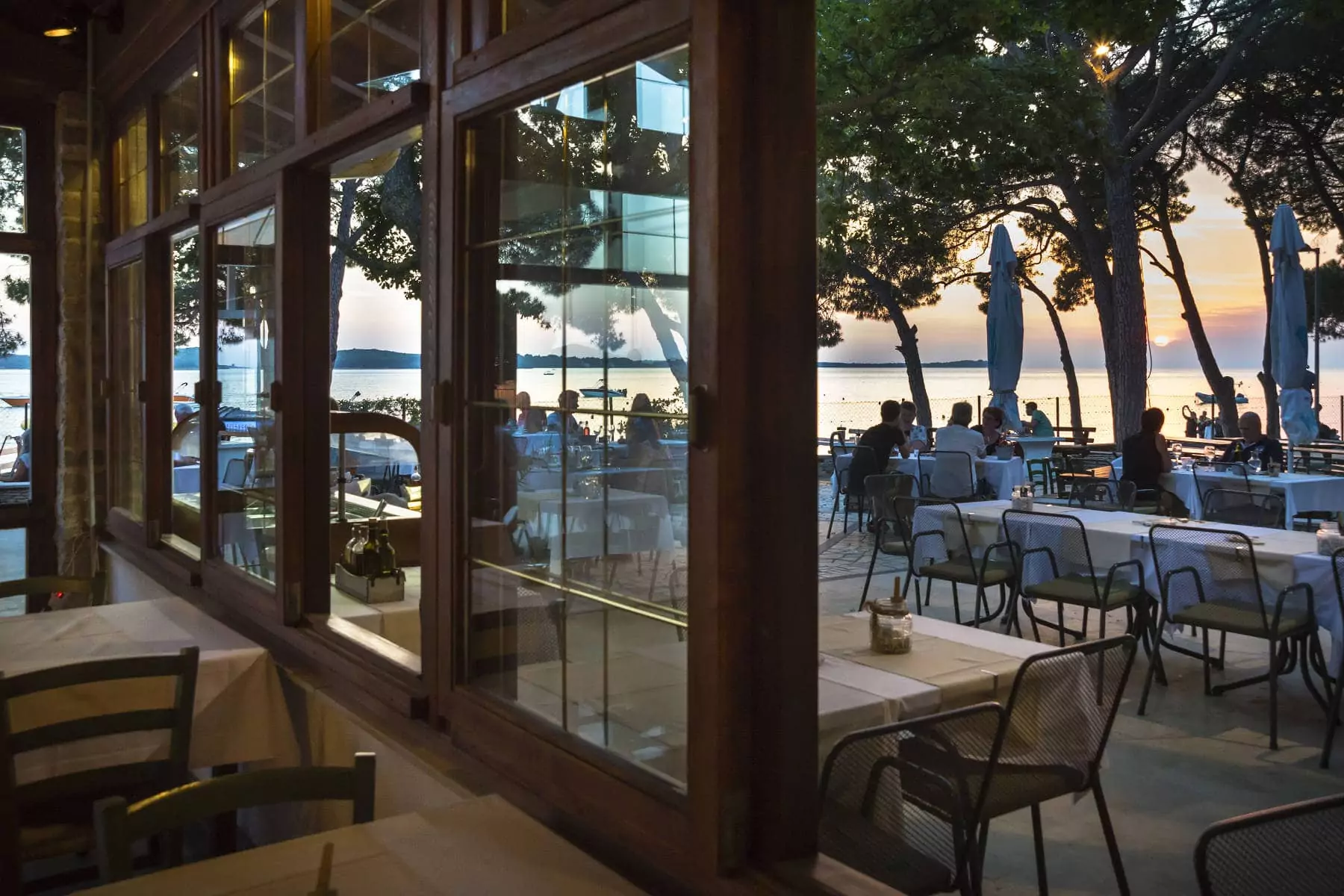 RESTAURANT "ALLA PINETA"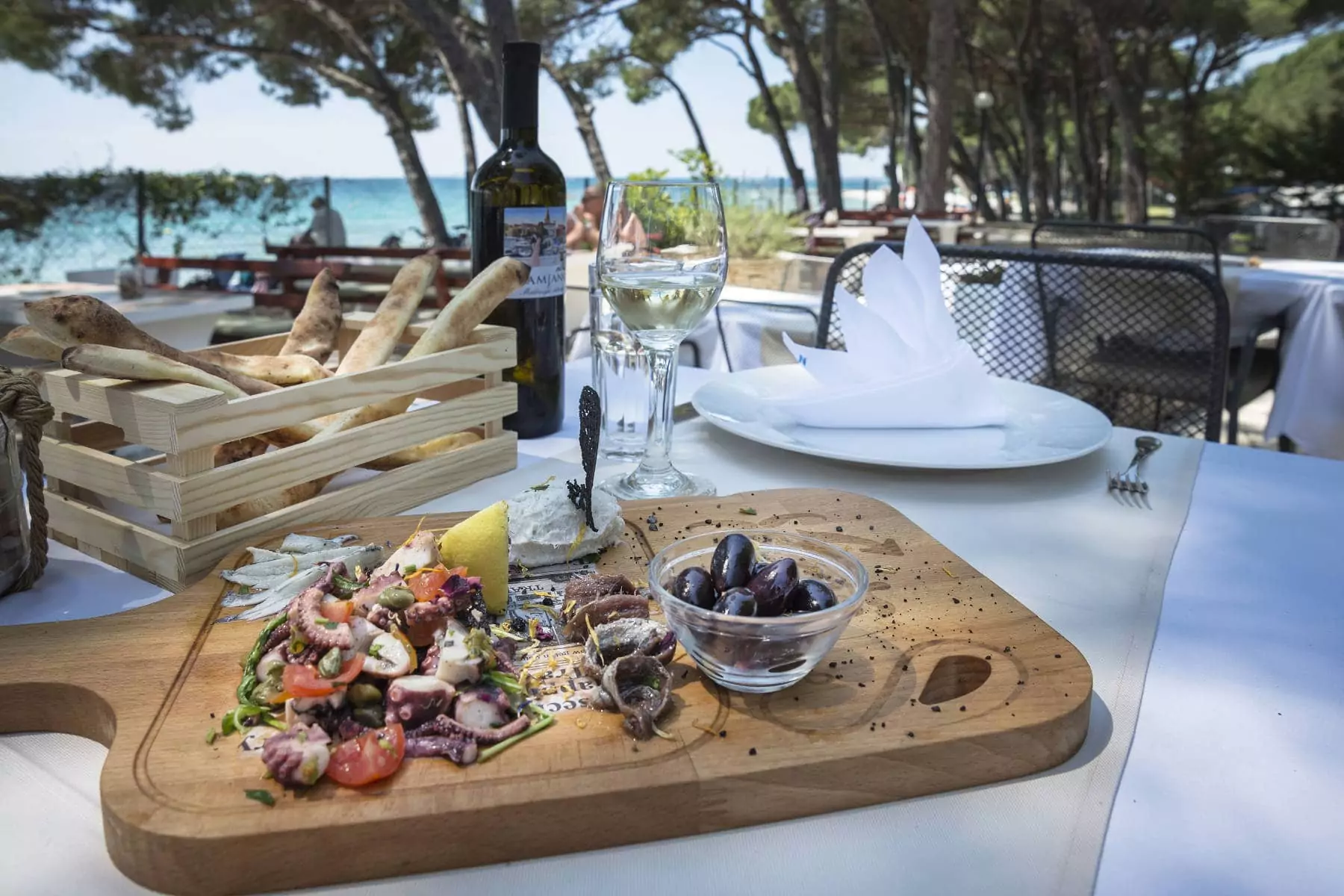 RESTAURANT "ALLA PINETA"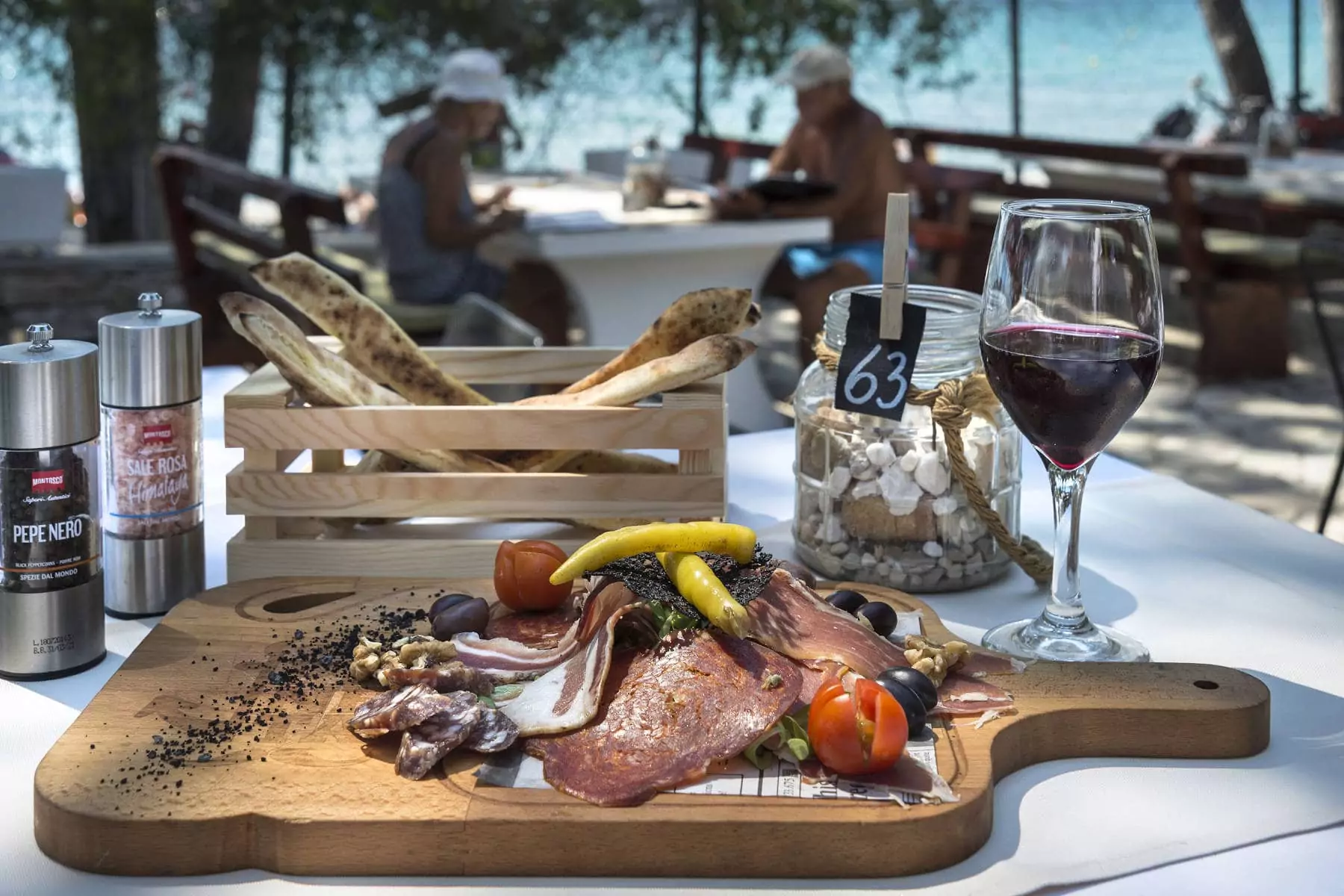 RESTAURANT "ALLA PINETA"
Restaurant "Al Tramonto"
A splendid view
Restaurant-pizzeria where you will find daily Mediterranean cuisine and delicious pizzas.
Enjoy the pleasant atmosphere of our restaurant with a large rooftop terrace from where you can enjoy a splendid view.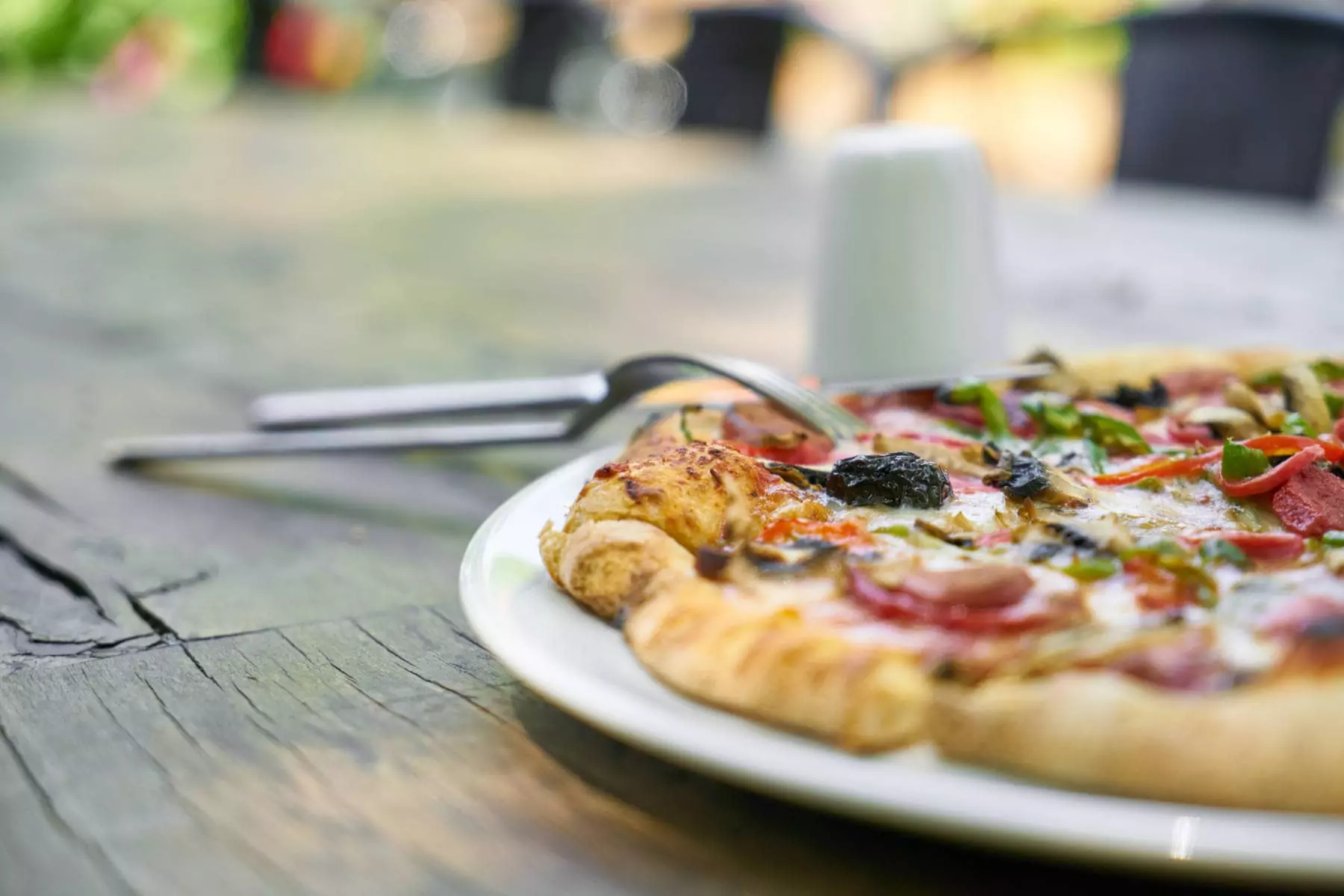 RESTAURANT "AL TRAMONTO"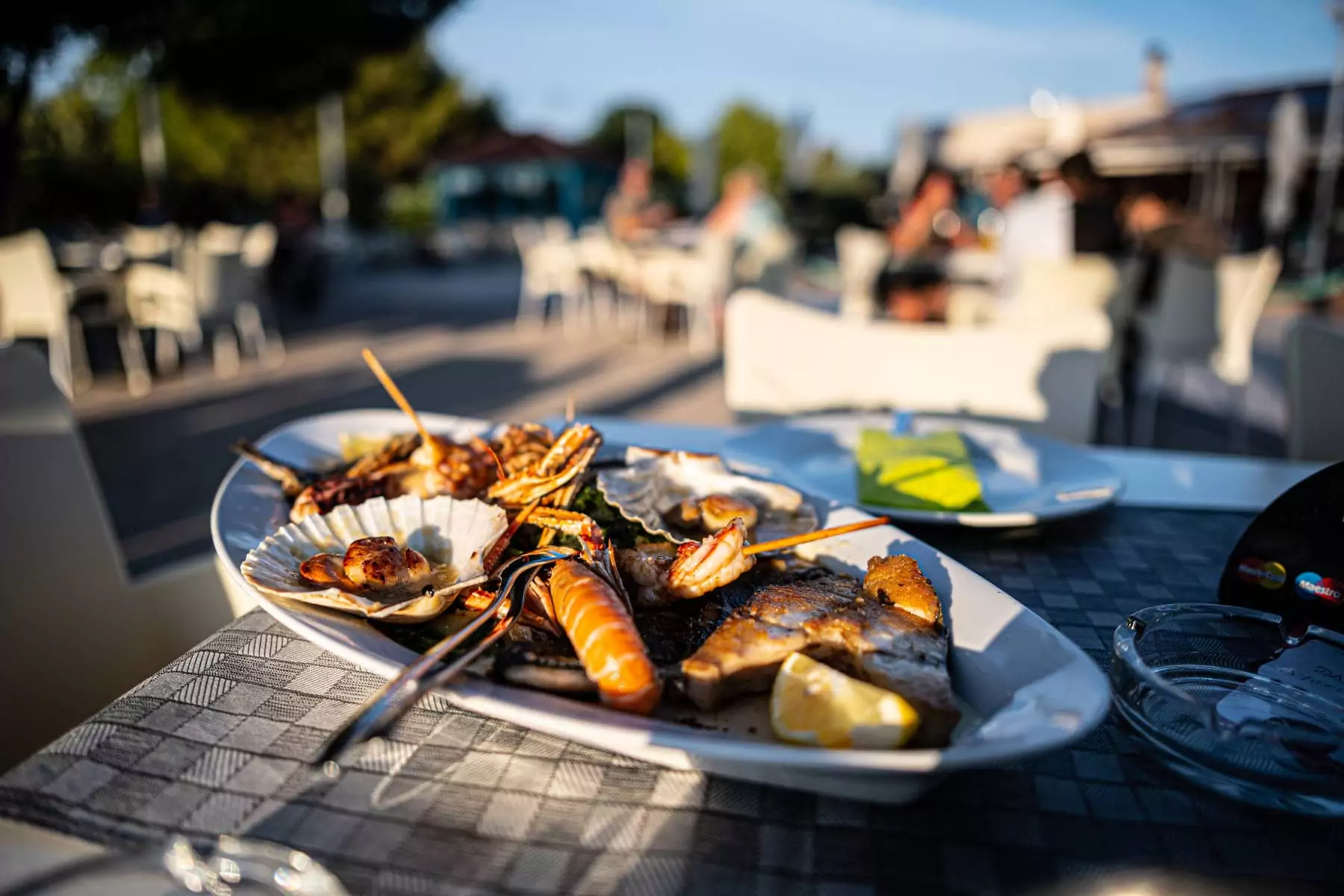 RESTAURANT "AL TRAMONTO"
Our bars
For a coffee, soft drink, or even a delicious ice cream, you are spoiled for choice among the BiVillage's artisanal coffee shops and ice cream parlors, and if you want to have an aperitif with a view of the sea, the rendezvous is at Bar "Stella" on the beach.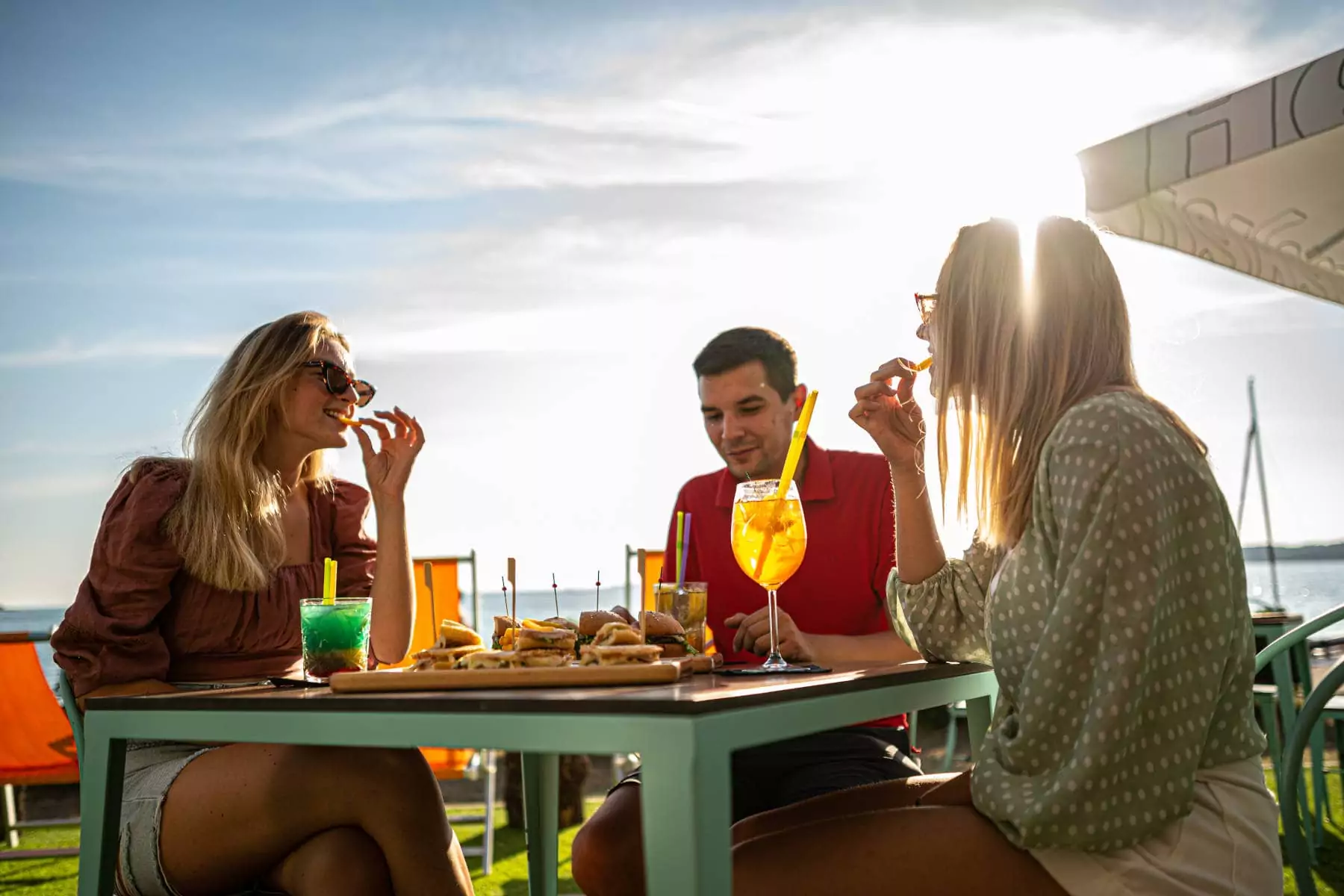 Beach Bar "Stella"
A refreshment by the sea? Here's the perfect venue! From breakfasts, toast, burgers or hot dogs to aperitifs and cocktails with friends!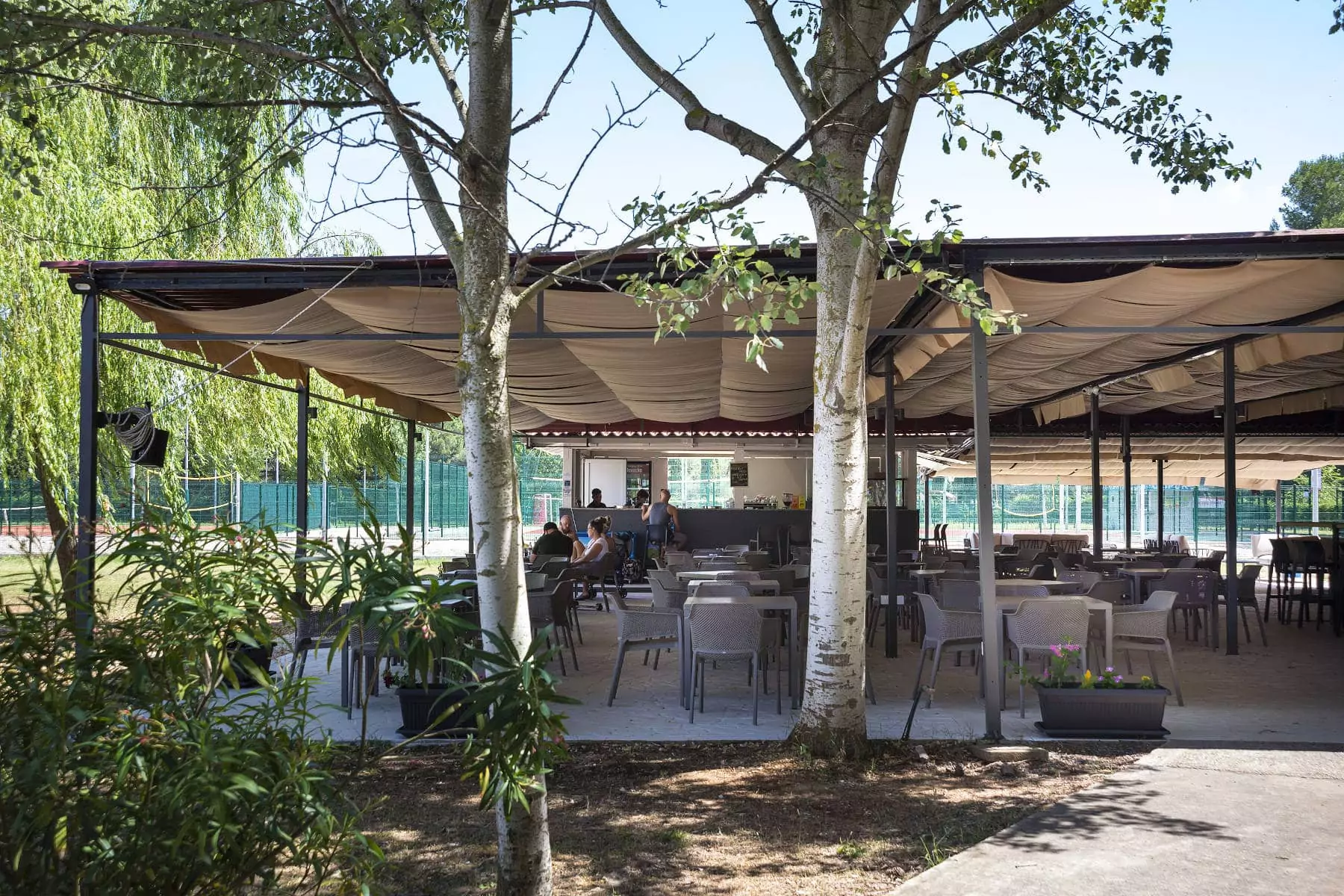 Sport Bar "J-bar"
In our bar near the pool and sports fields daily you can find a place for refreshment under the large covered terrace with a wide selection of alcoholic and non-alcoholic beverages and various kinds of cocktails.
Place to visit for all karaoke enthusiasts.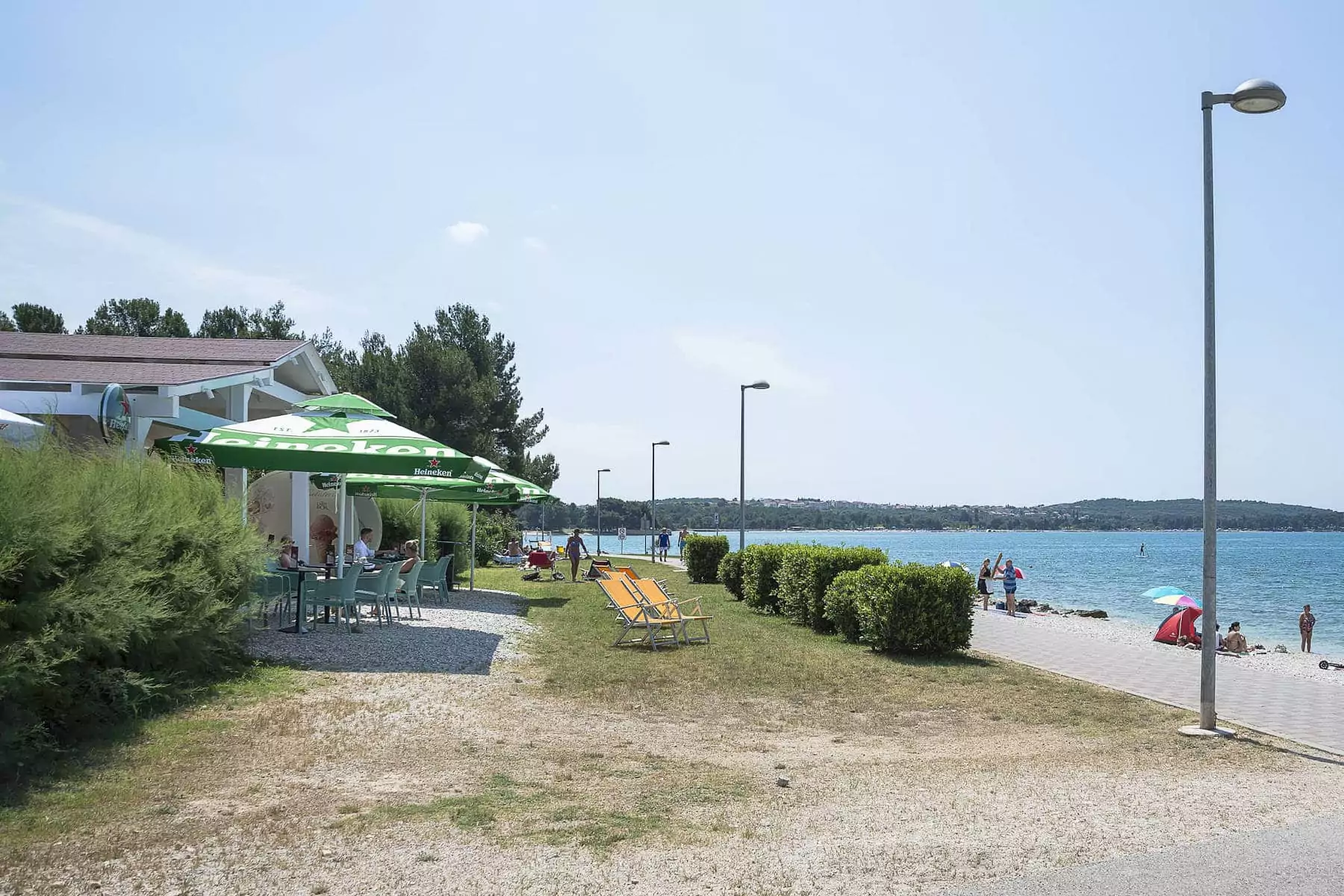 Beach Kiosk
At our beach kiosk you will find refreshment with delicious ice cream and refreshing Granatin.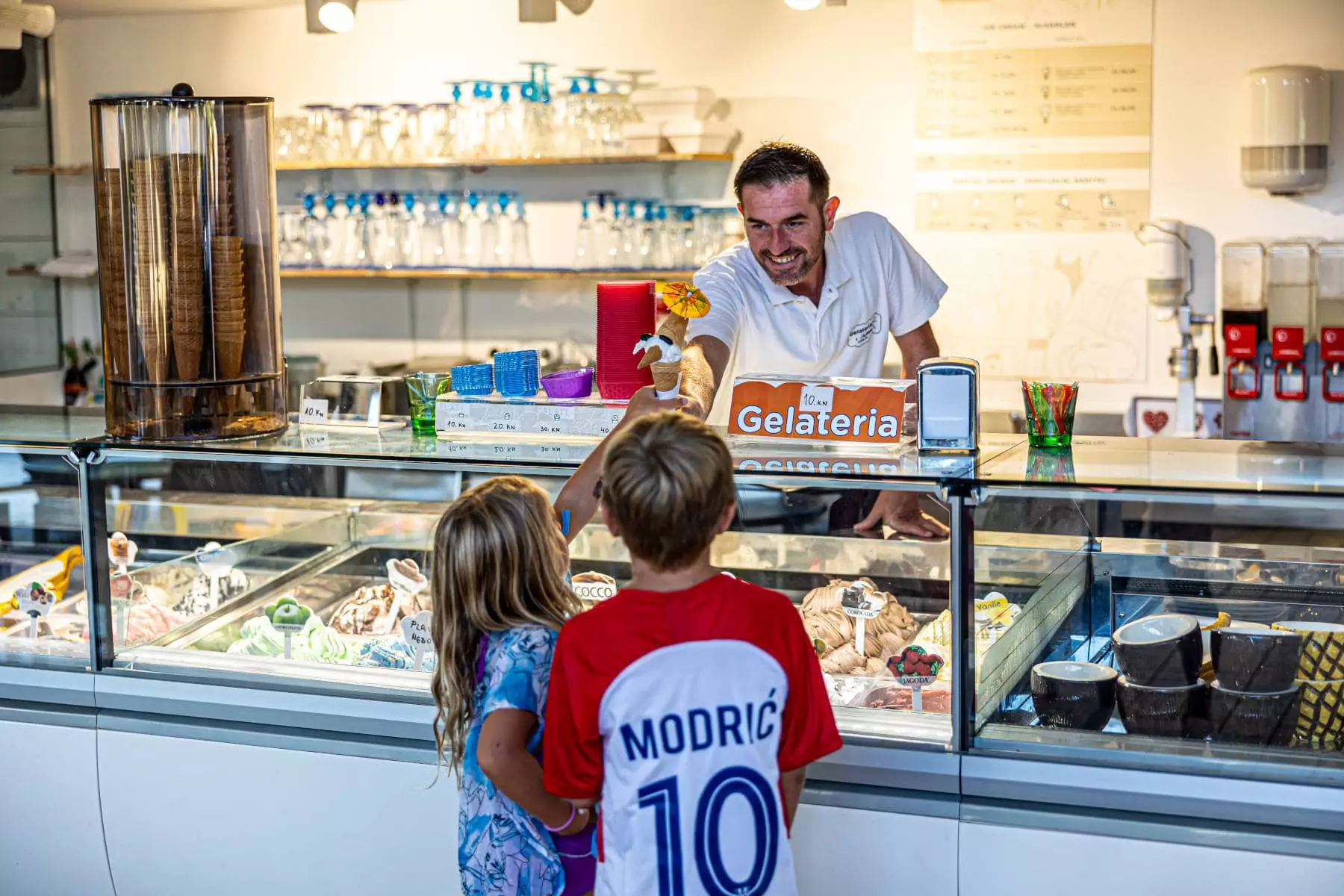 Ice Cream Patisserie "All'incontro"
The culinary offer is complemented with an original Italian pastry shop. Here every day you can enjoy your favorite ice cream, choosing from the many flavors prepared with the best natural ingredients, and enjoy tasty breakfasts and refreshing aperitifs.