Prices and availability
Before choosing dates,
check the booking terms and conditions
regarding the minimum stay 2023.
Period
Min number of nights
VILLA BEACH and MOBILE HOME BRIONI BEACH
from 27/04 to 17/06
5 nights
from 17/06 to 09/09
7 nights*
from 09/09 to 16/10
5 nights
B&B ROOMS, MOBILE HOMES and HOLIDAY HOMES
from 27/04 to 27/05
2 nights
from 27/05 to 17/06
3 nights
from 17/06 to 15/07
5 nights
from 15/07 to 26/08
7 nights*
from 26/08 to 09/09
5 nights
from 09/09 to 16/10
2 nights
Archery
Become an apprentice "Robin Hood"
Looking for an activity suitable for your whole family? At the BiVillage you can participate together in fun archery lessons, an unforgettable experience held in an equipped area right inside our facility with targets placed at different distances!
A complete and safe sport
Archery is a complete, safe sport that helps improve coordination and concentration.
Take aim, follow with your eyes the flight of your arrow and…hit the target!
Archery is an ancient sport that both young and old can enjoy – no one will be bored!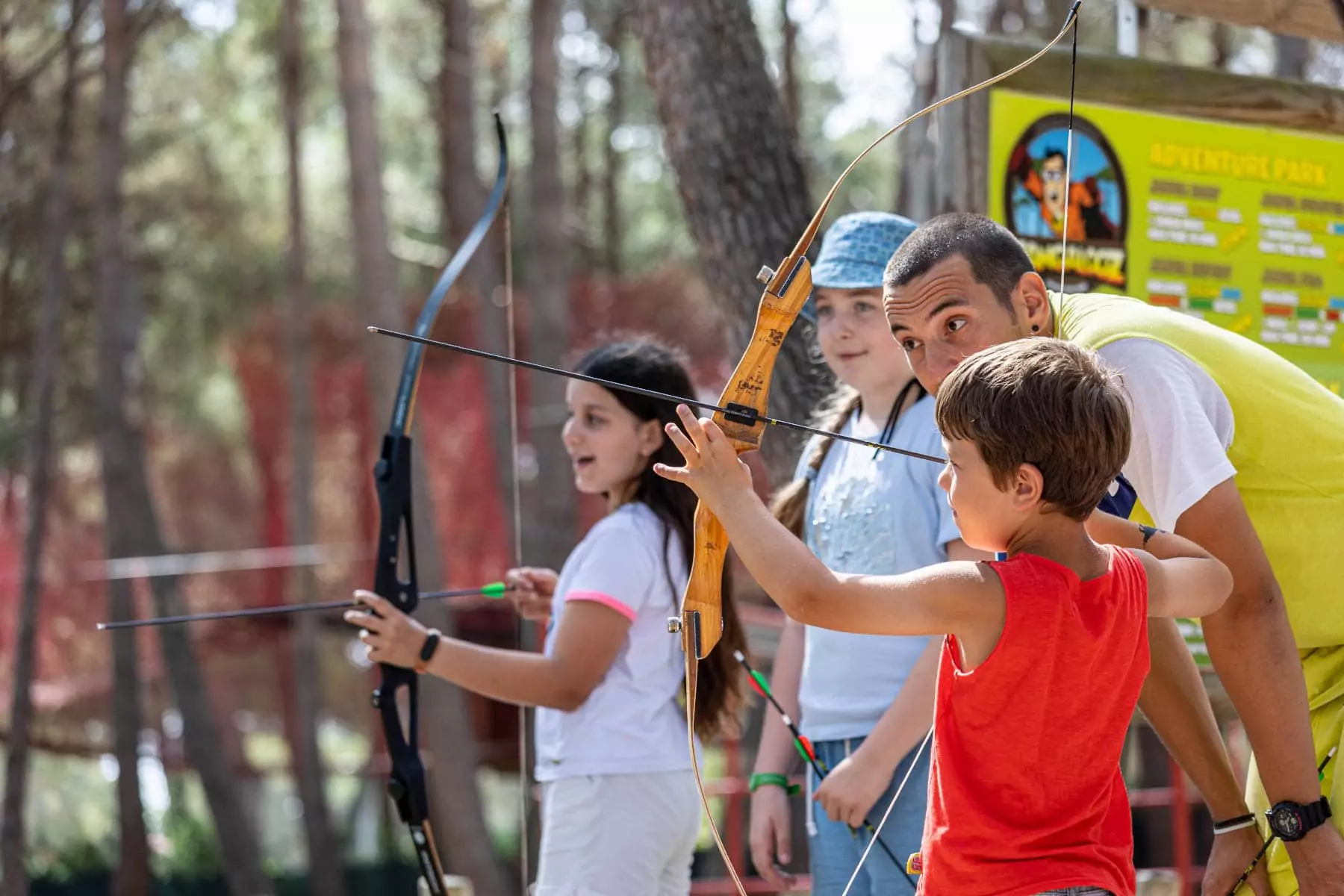 Istruttori specializzati
Would you like to try/learn a new sport?
You can try archery in either group classes or private lessons.
You can rent equipment directly at the camps.