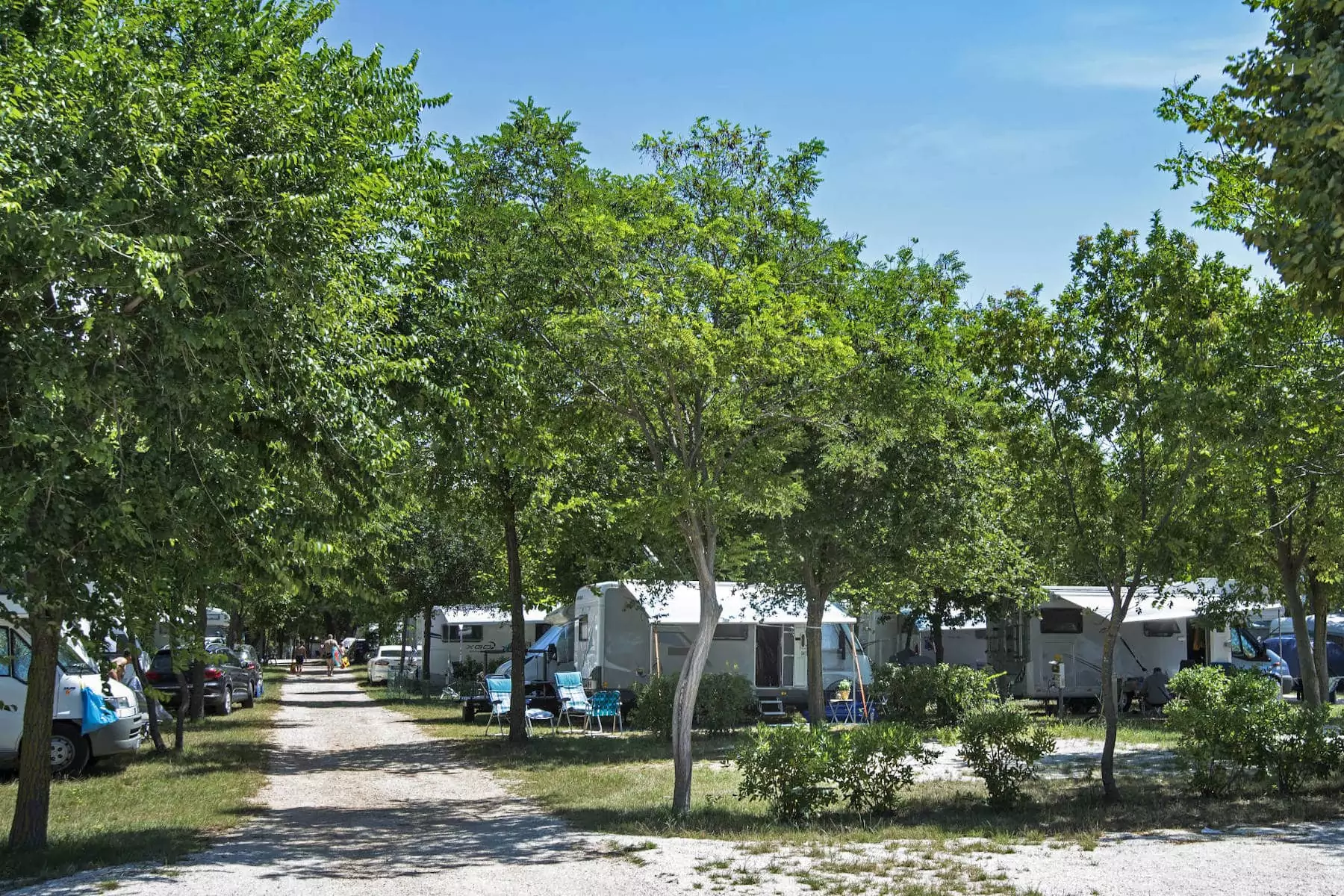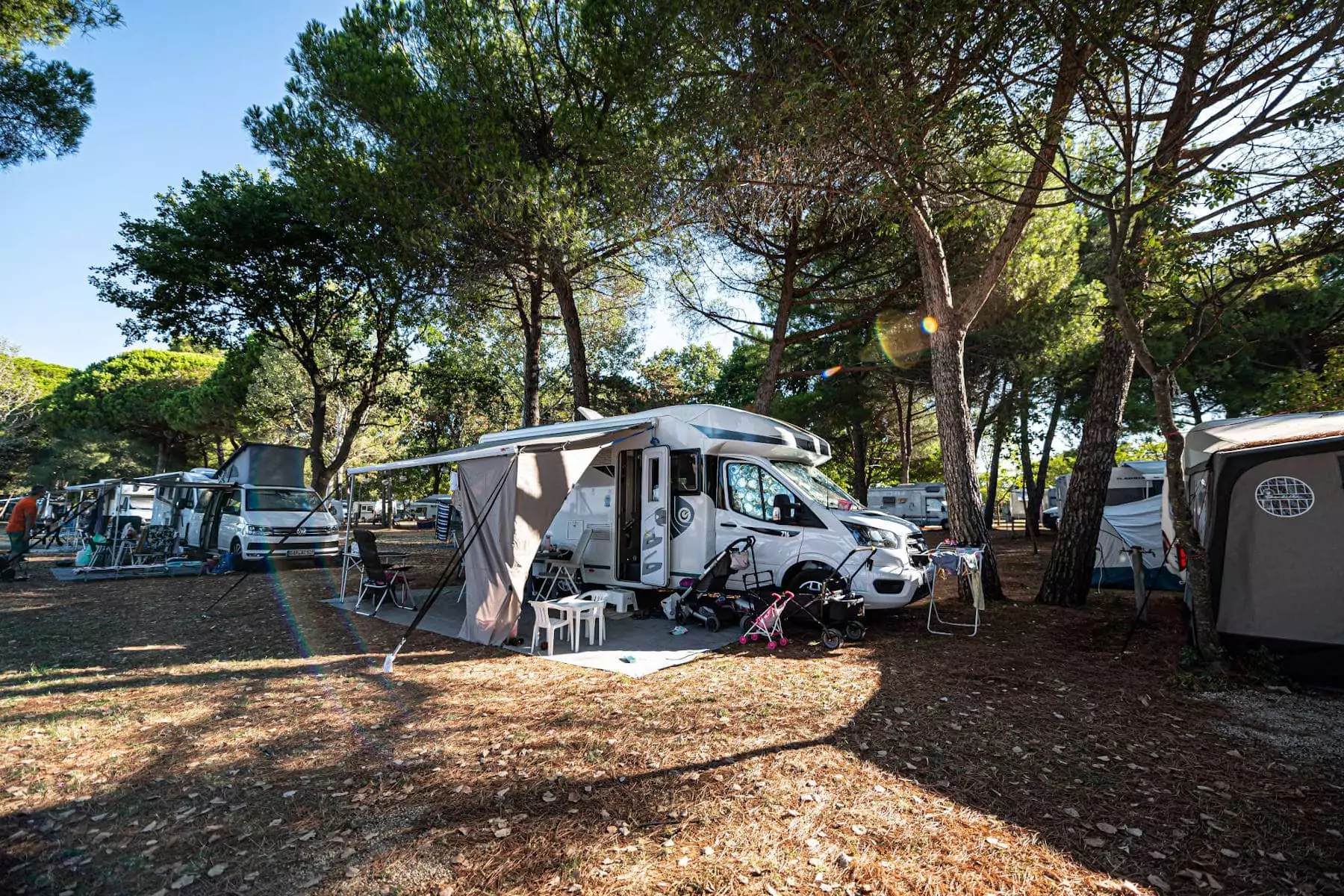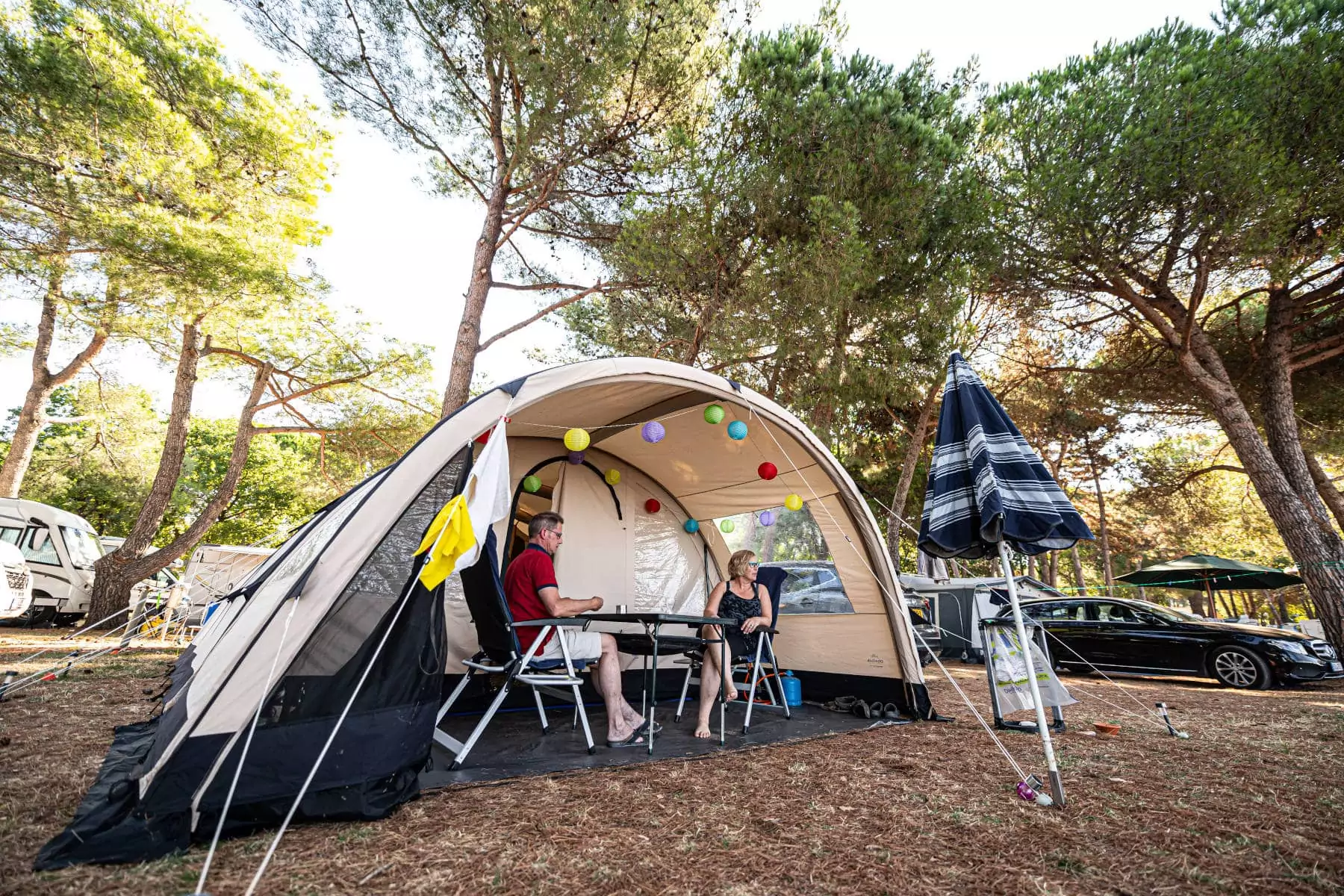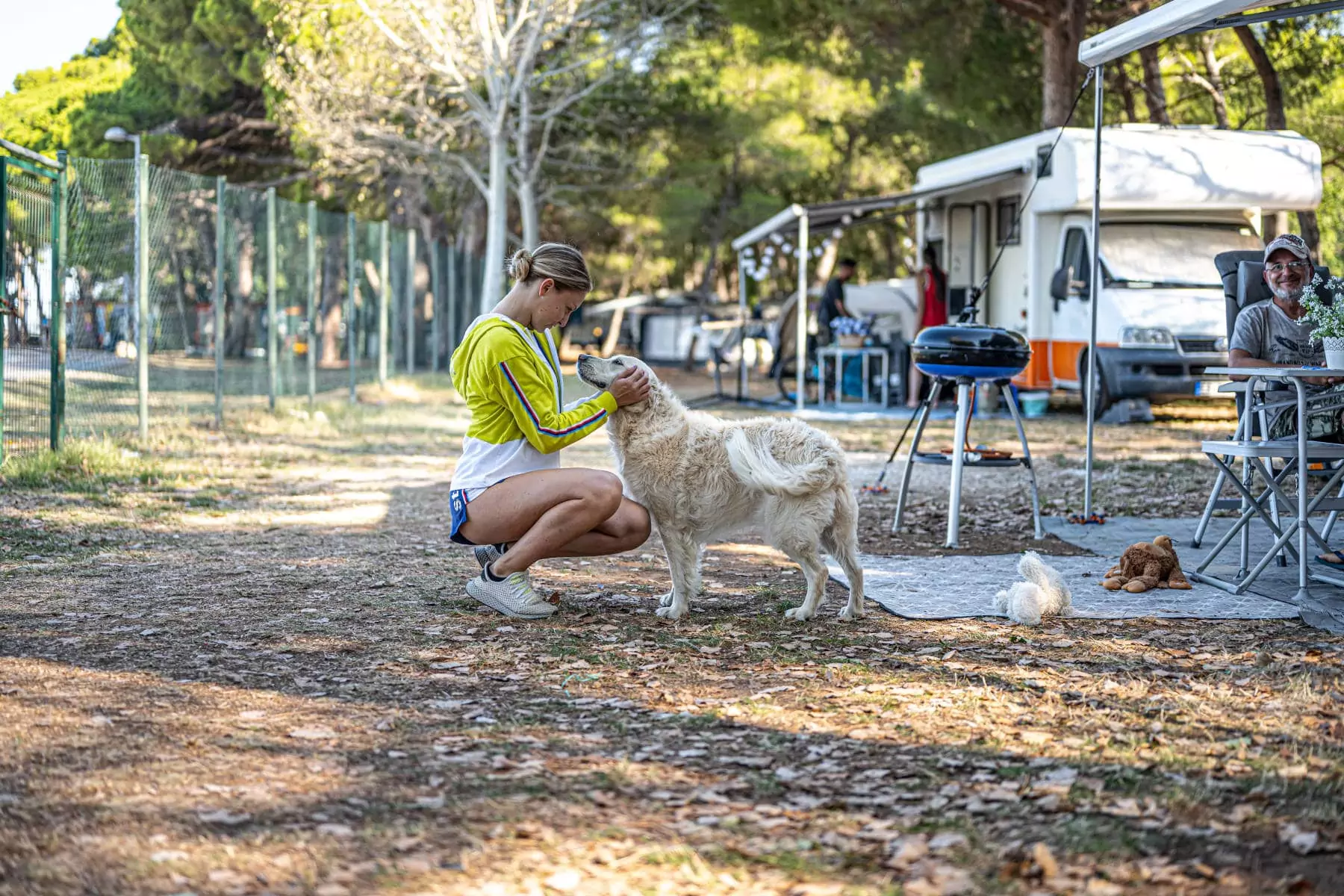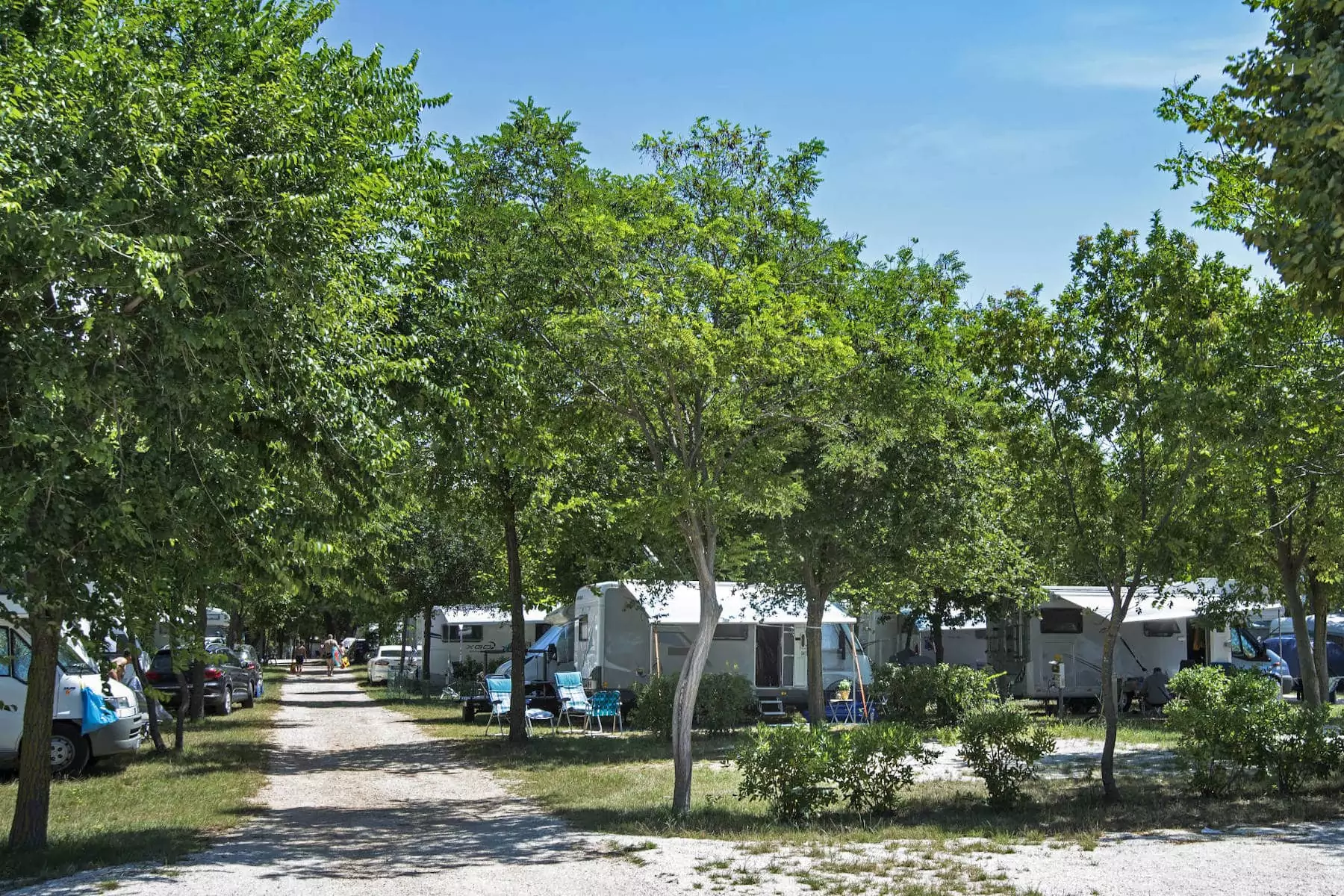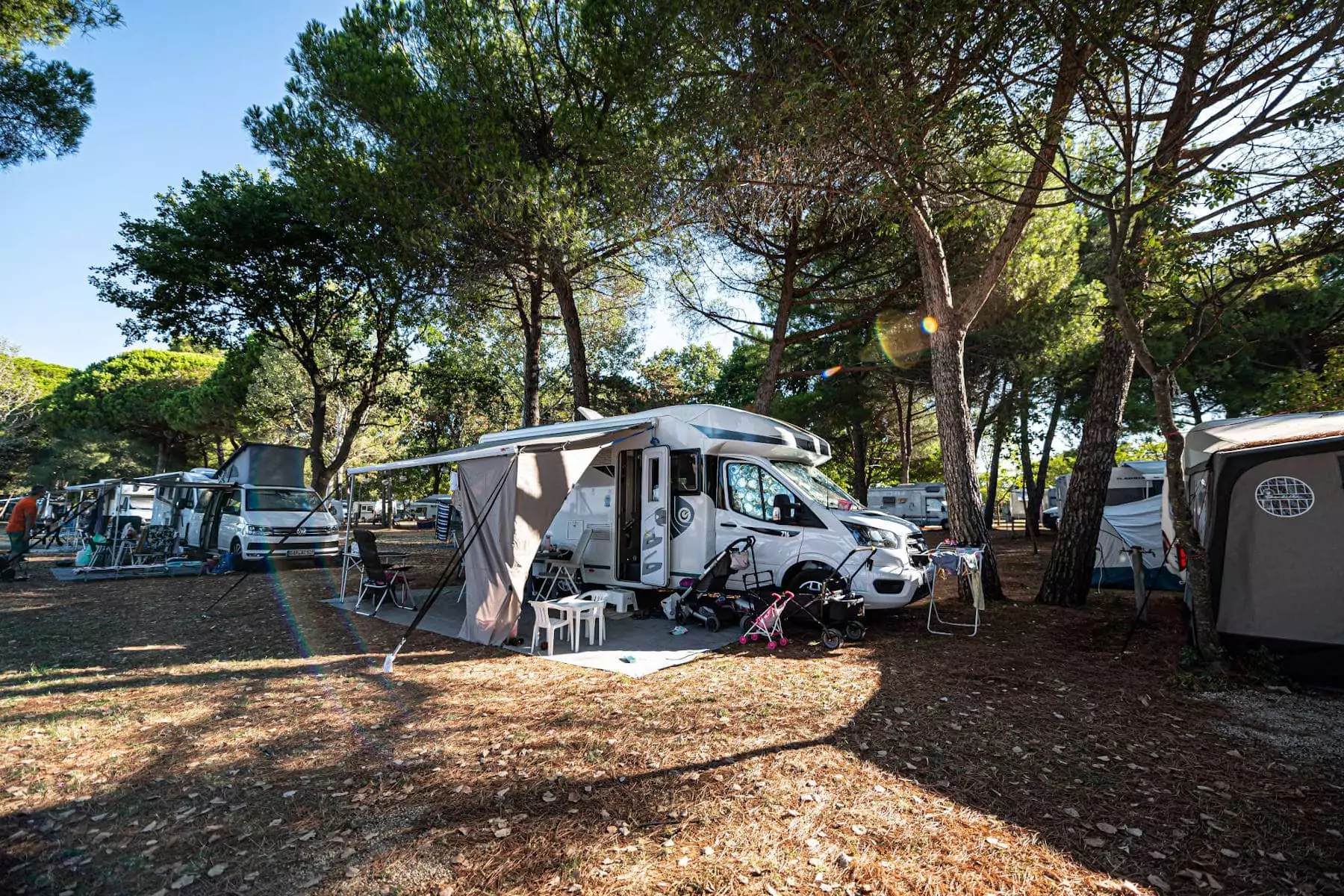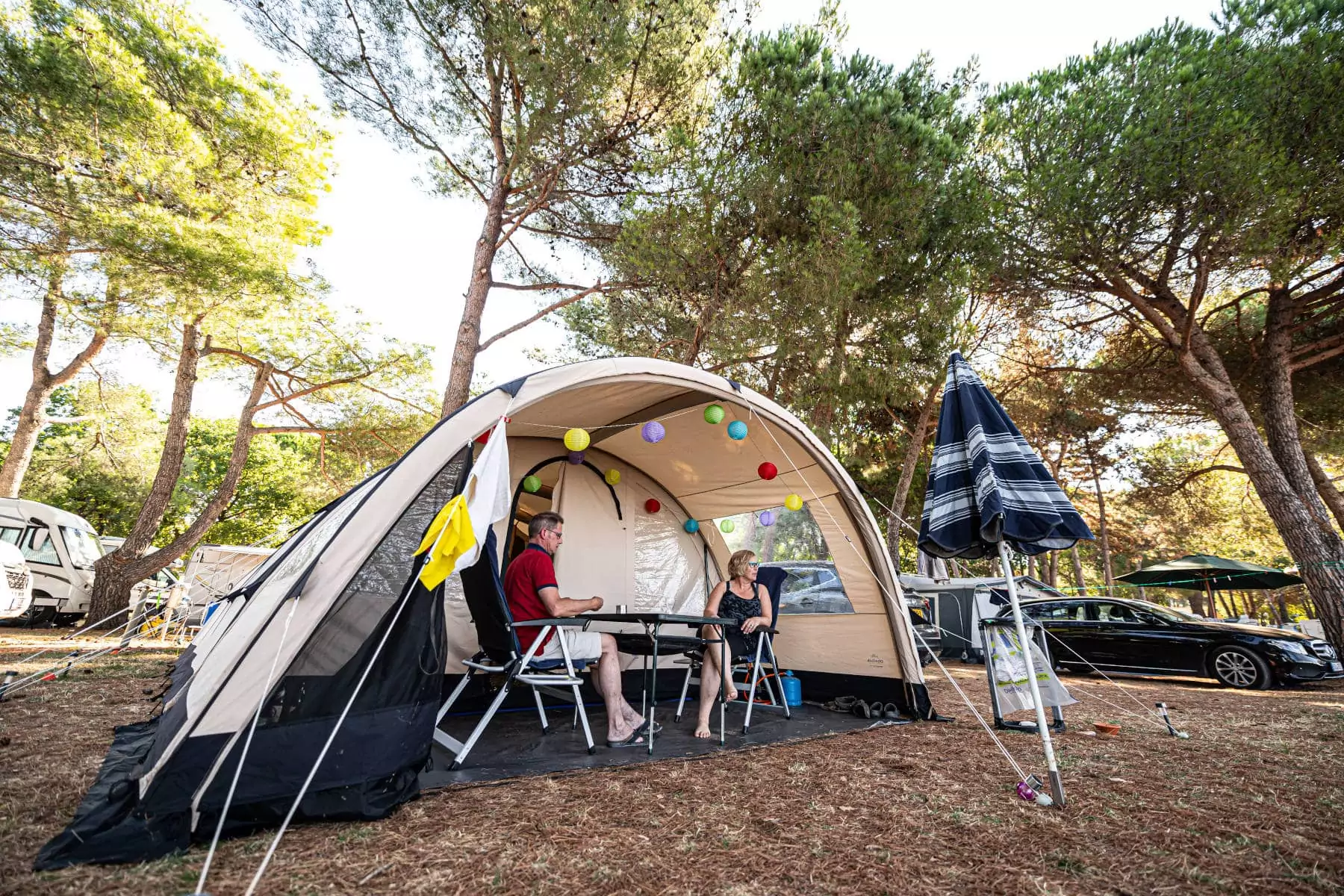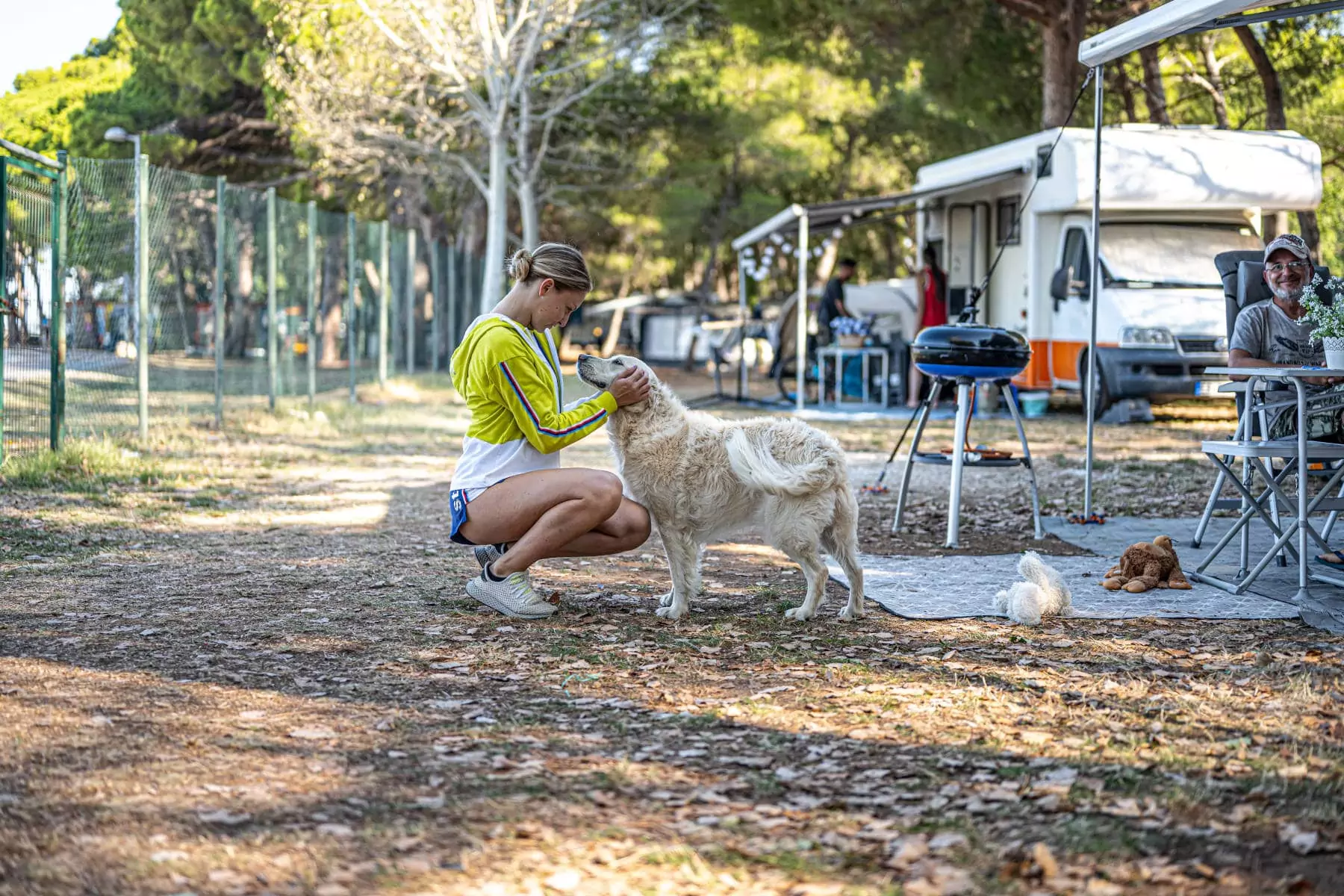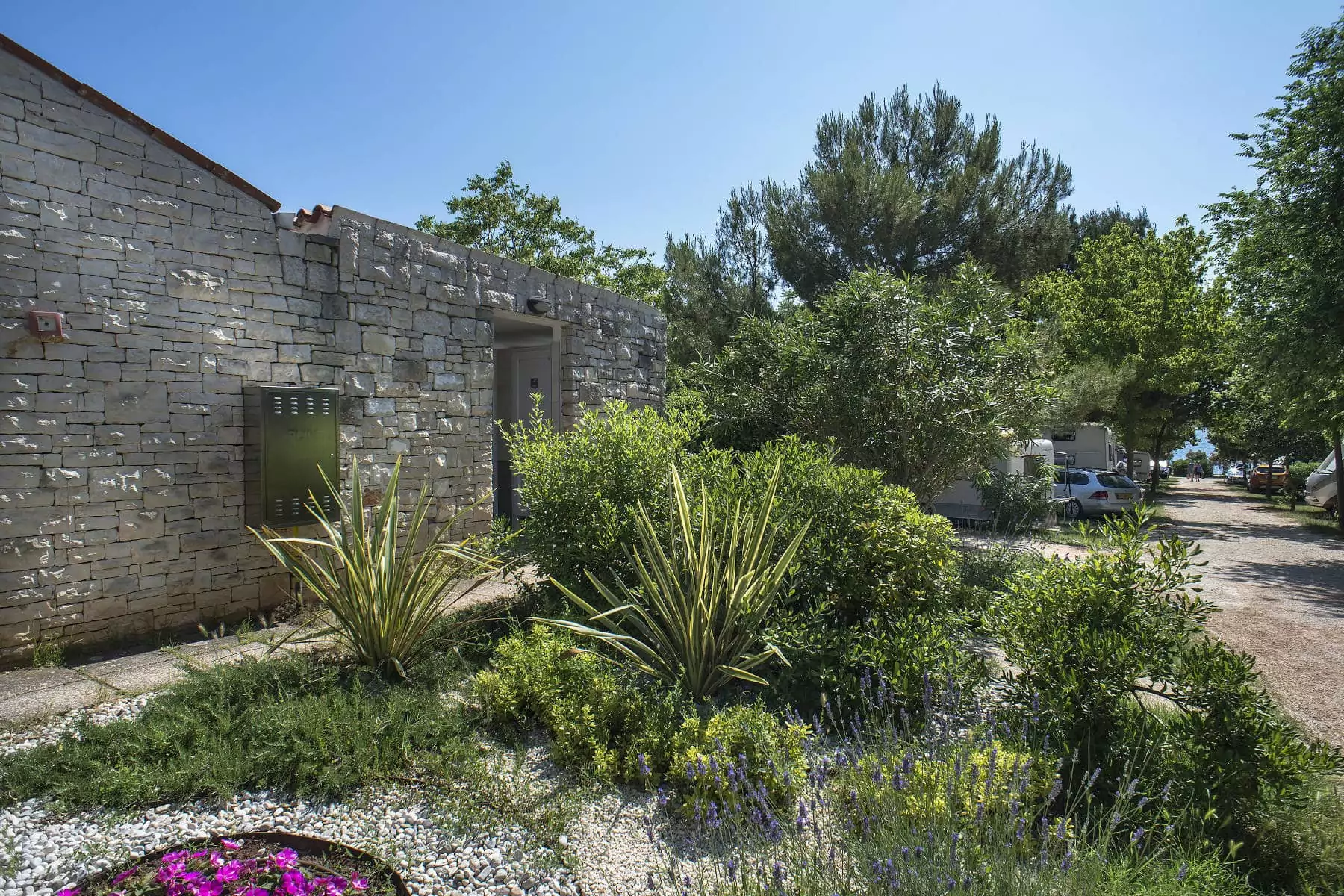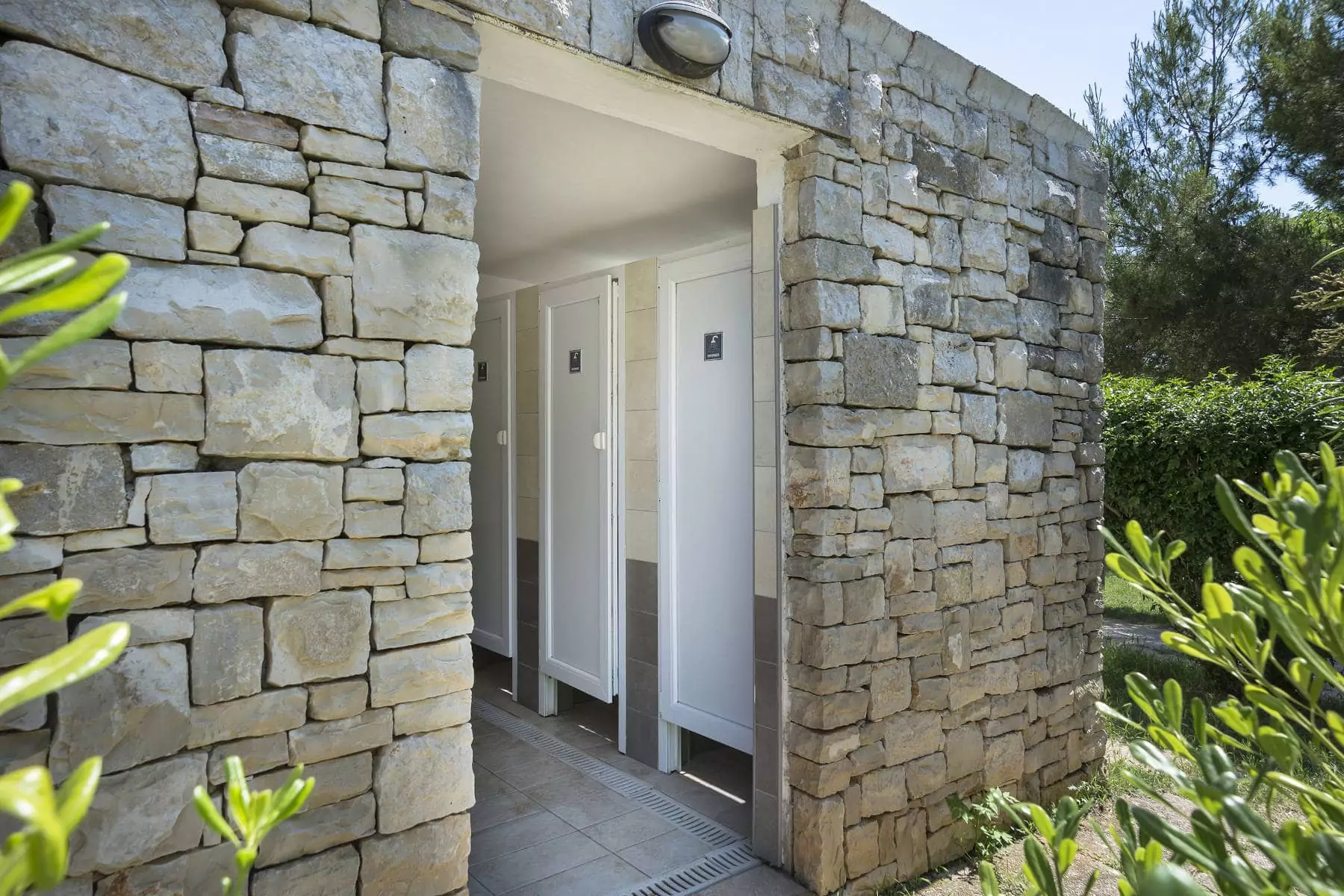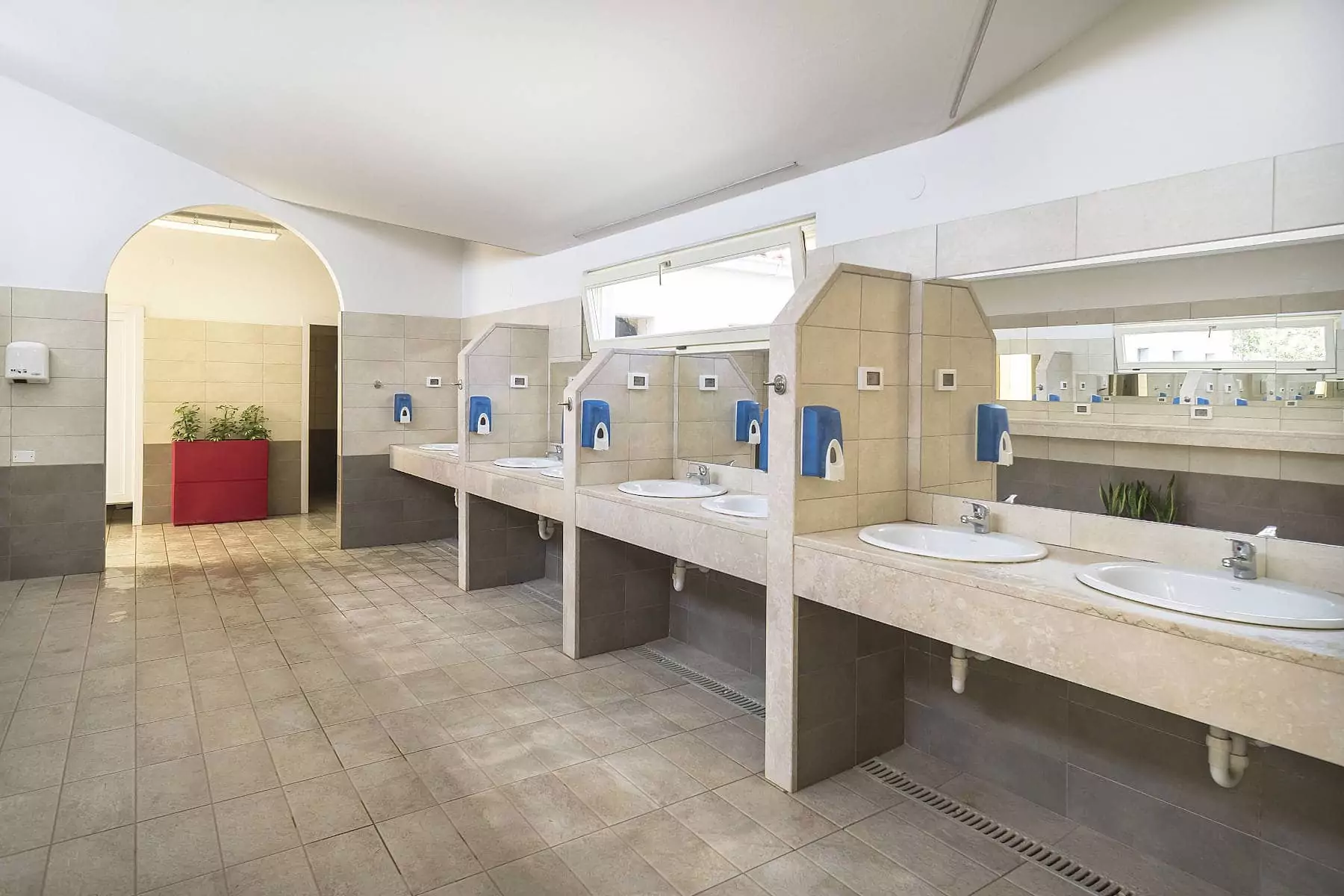 Description
These are situated near the sea. Some of the spaces are in the shade of the pine trees. In the high season the pitches can be booked with 7 nights minimum stay.
Pets (to be paid extra) are welcome upon request.
electricity (10amp)

drinking Water

some pitches (from No. 1 to No. 230) are equipped with drainage

possibility of renting a private bathroom on request

possibility of renting a refrigerator box

Near the camping spaces there are the toilets and shower rooms, completely renovated and equipped with washing machines and nursery, with hot water on tap 24 hours a day, accessible also for handicapped people.
100% verified reviews - Real guests, real stays, real opinions.
Matjaz_71 , Slovenia
Great camping place, very nice and helpful employees, top pitches (especially Belvedere) with shade, restrooms was very clean, lots of activities, top animations, swimming pools, nice beach. Village Fažana few minutes away. Definitely recommended place for vacation.
Greta A , Italy
We stayed at this campsite and we had a wonderful experience. We have a camper van and we stopped in the lookout area where there are large and quiet pitches. Polite staff, for children it is a paradise. Beautiful sea and pebble beach, fantastic for those who don't like sand. The seabed is rich of fish and sea urchins, wonderful for snorkeling. Very clean bathrooms, in fact there is always a lady who cleans all day who I have to compliment. We ate at the campsite's restaurant called "al mare" where with 12 euros we ate very good pizza, cheap beer and sweet. Last thing, I recommend the boat trip to visit the nearby islands with lunch included. Good food, snorkeling in the midst of a myriad of fish, it seemed to swim in an aquarium. Summary: I recommend this beautiful campsite. I will definitely be back.
Simone Bortolotto , Italy
Beautiful campsite with several shady pitches, we were in the Belvedere area near the sea. Very clean bathrooms and very good Samarkand entertainment, there are many activities like: archery, sailing course, tennis course, baby dance and evening shows. For security we have booked but given the number of pitches I think we can find a place easily. Mid-August period. Beautiful beach with pine forest and shaded areas.
The price includes
Electricity and water with the pitch for tent or camper
use of toilets/showers with hot water 24h/day
use of the swimming-pools
use of the beach (beach facilities including loungers and beach umbrella on payment)
entertainment (excluding hire of courts for sports and private sports lessons).
Are you interested in this solution?
Ask for the best price for your stay