Prices and availability
Before choosing dates,
check the booking terms and conditions
regarding the minimum stay 2023.
Period
Min number of nights
VILLA BEACH and MOBILE HOME BRIONI BEACH
from 17/06 to 09/09
7 nights*
from 09/09 to 16/10
5 nights
5 nights
till 15/06/2024 and from 07/09/2024
5 nights
from 15/06/2024 to 07/09/2024
7 nights*
B&B ROOMS, MOBILE HOMES and HOLIDAY HOMES
from 15/07 to 26/08
from 26/08 to 09/09
3 nights
from 17/06 to 15/07
2 nights
7 nights*
5 nights
from 09/09 to 16/10
2 nights
MINIMUM STAY 2024
from 25/04 to 18/05 & 14/09 to 14/10
2 nights
from 18/05 to 15/06
3 nights
from 15/06 to 13/07 & 31/08 to 14/09
5 nights
from 13/07 to 31/08
7 nights*
A team of experienced hotel animators
Guaranteed fun with BiHoliday entertainment
The BiHoliday entertainment team is waiting for you at the BiVillage Vacation Center in Fažana!
One of the most beloved resorts in Istria with everything you need to make your vacation in Croatia unforgettable: mini club, entertainment, beach games, shows, entertainment and sports for adults and children. A staff of 40 entertainers organizes, engages and enjoys a full program of activities and entertainment with our guests.
Mini Club: our activities for kids and teens
Our Mini Club offers entertainment for children of all ages at all times of the day: from sports activities, tournaments, and recreational activities to the opportunity to participate in tournaments and competitions on the beach.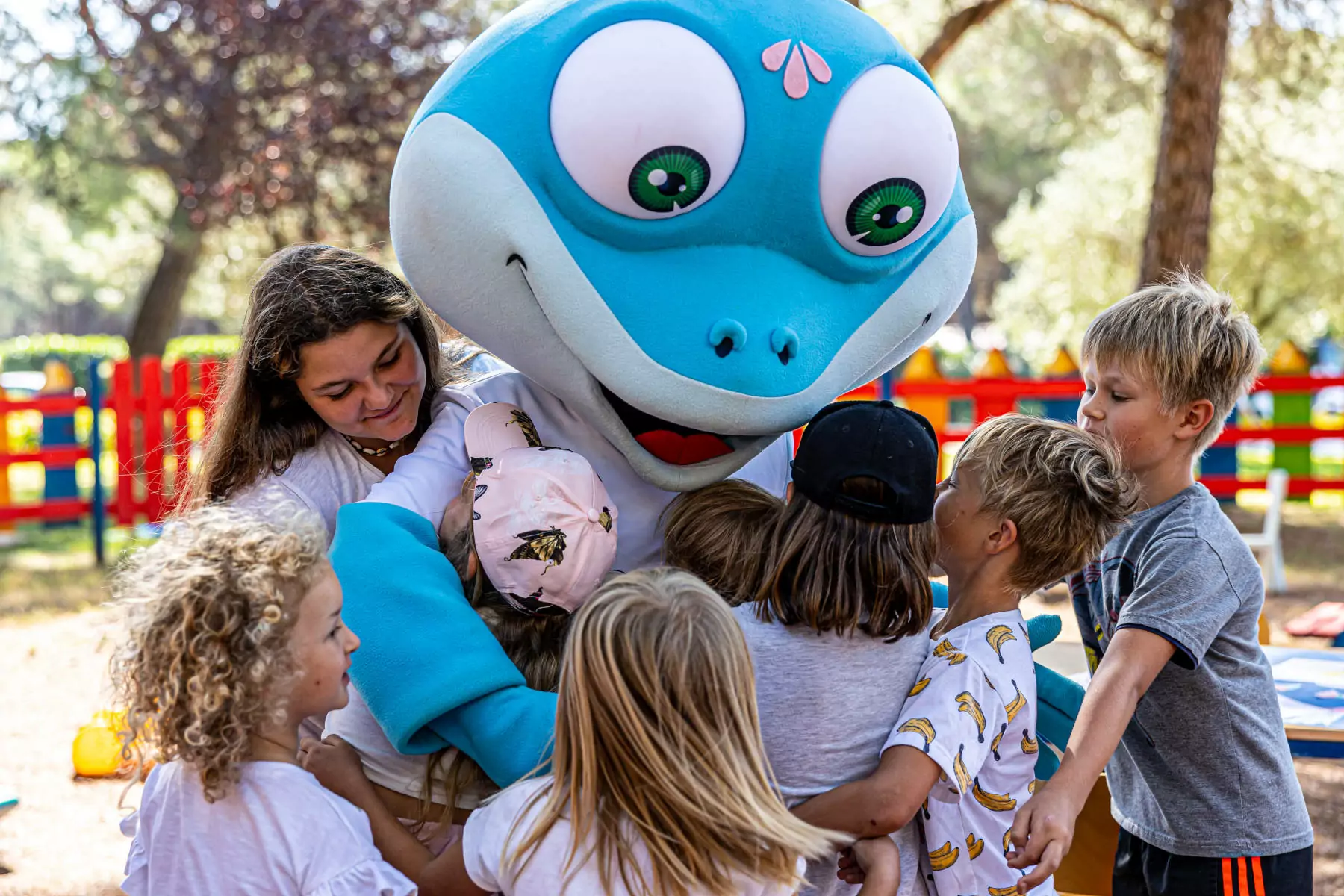 Mini Bizù Club
3 – 6 YEARS
Our Mini Club welcomes even the youngest children from 3 to 6 years old. It's run by qualified staff ready to welcome and take the utmost care of the little ones.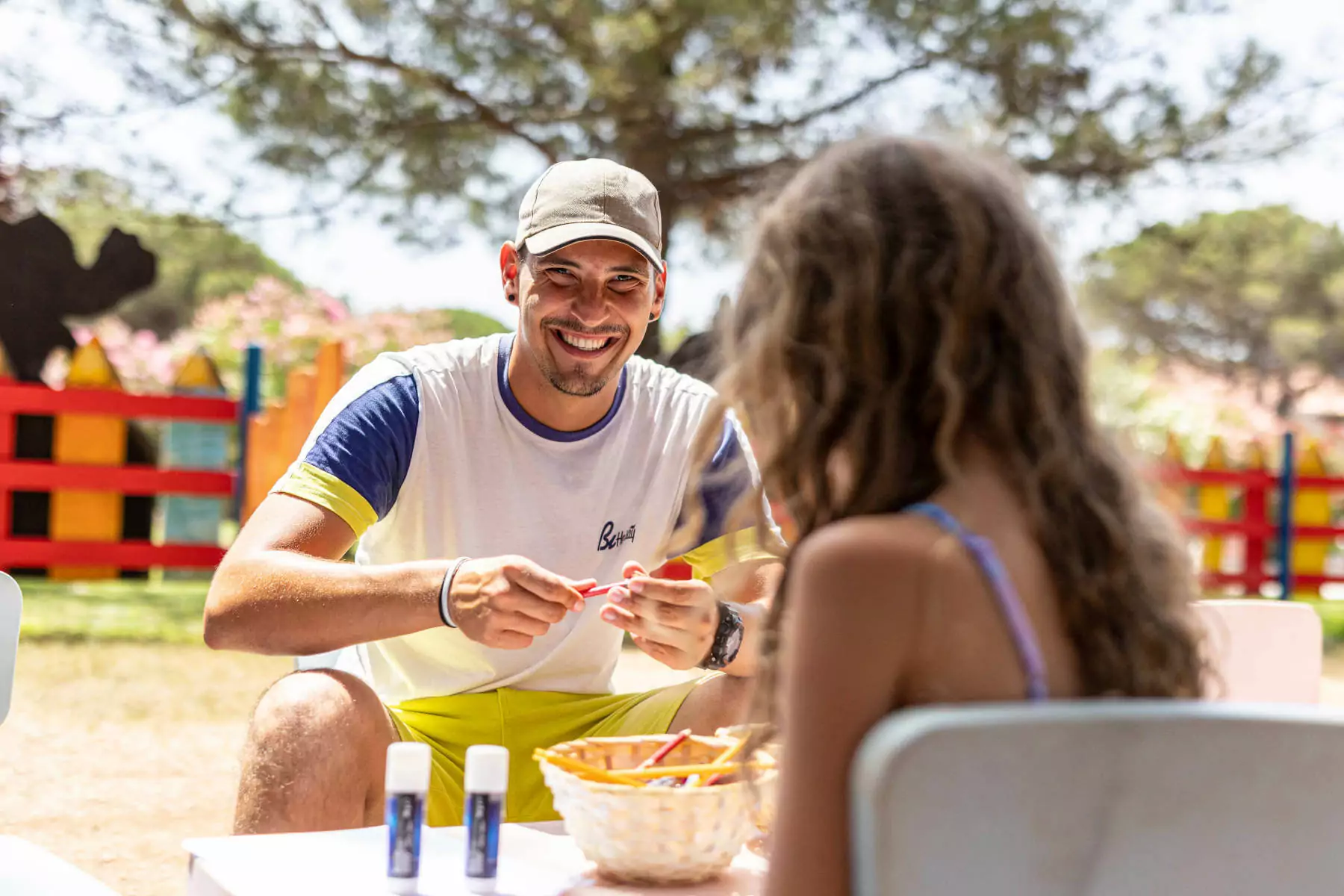 Maxi Bizù Club
7 – 10 YEARS
A fun, educational and safe place for children from 7 to 10 years old to learn, play and make new friends in a comfortable and welcoming environment.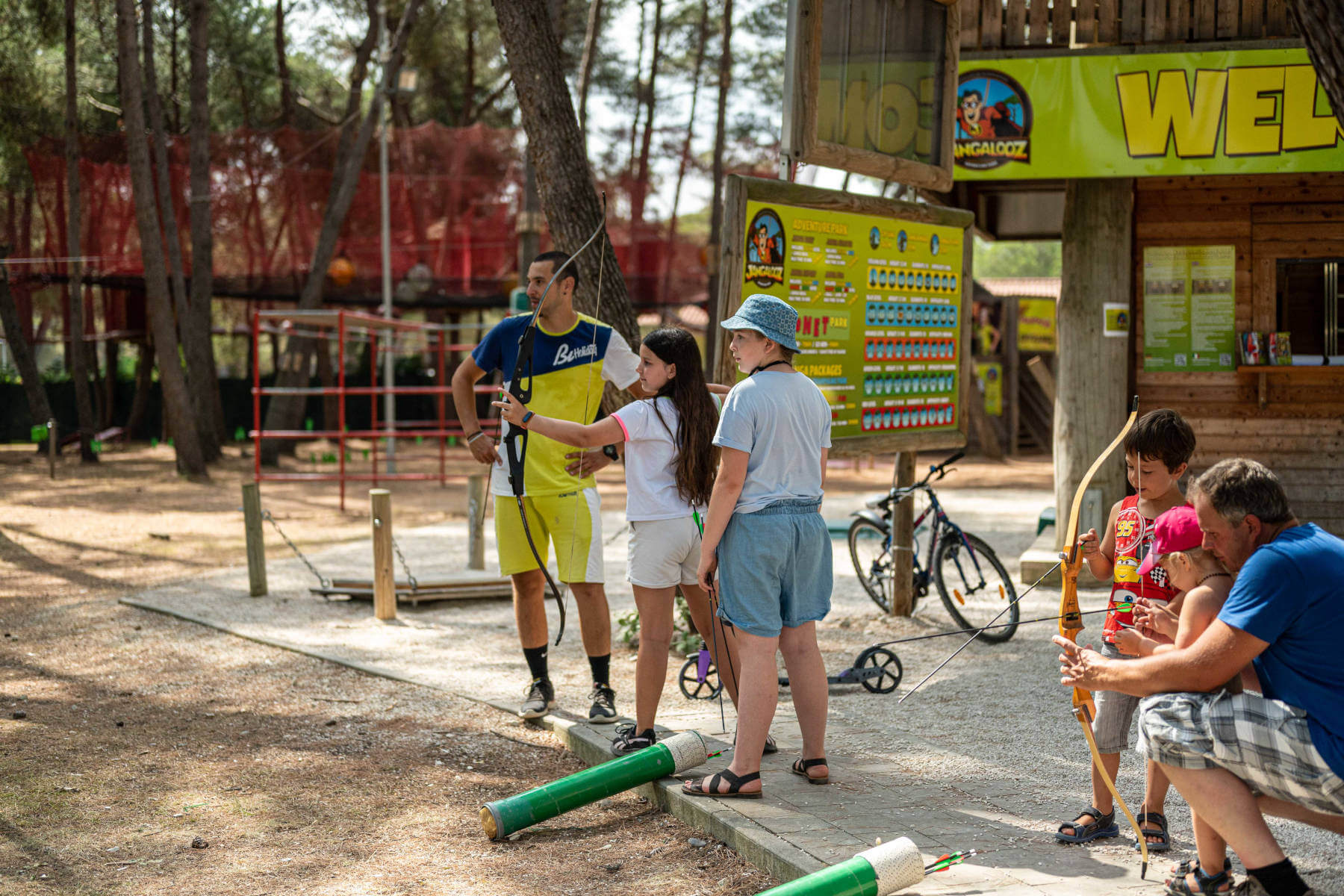 Bizù Teeny Club
11 – 13 YEARS
A full program of activities awaits your teens. In our Teeny Club you will find the nicest and funniest friends who will accompany you in spectacular games, creative workshops and much more.
What do we do at the Bizù Club?
The BiVillage Vacation Centere offers a Mini Club with entertainment in one of the most beautiful locations on the Istrian sea. Children can socialize with other little guests and spend hours of fun together. The Mini Club involves children with games on the beach, in the pool, with sports tournaments such as volleyball, soccer and basketball, live music and much more!
To reserve your place at activities use our App!.
You can download it by scanning the QR Code once you are in the Village.
MORNING
9:30 a.m. – 12:30 p.m.
Recreational activities
Swimming in the sea/pool
Games and fun
AFTERNOON
3:30 p.m.-6:00 p.m.
Creative Workshops
Snack
Event
Swimming in the sea/pool

BABY DANCE EVERY NIGHT AT BIZU CLUB FROM 8:45 p.m. TO 9:30 p.m.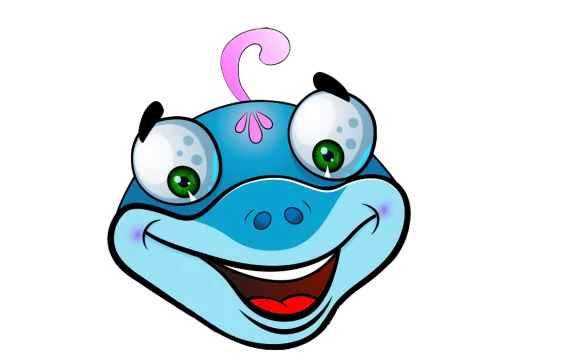 Service hours* Bizu Club
Morning from 9:30 to 12:30 p.m. – Afternoon from 3:30 to 6 p.m. *service is free
Next Generation Project
EDUCATION – ECOLOGY – SUSTAINABILITY
Teaching our children to care for the environment can help them develop sustainable habits. That's why the "Next Generation" project was born, which through the "Learning with Fun" approach, learning while having fun, invests in children's education to contribute to a more sustainable future.
Children will have the opportunity to take care of a garden intended for them, to be educated and an active part of the good growth of vegetables.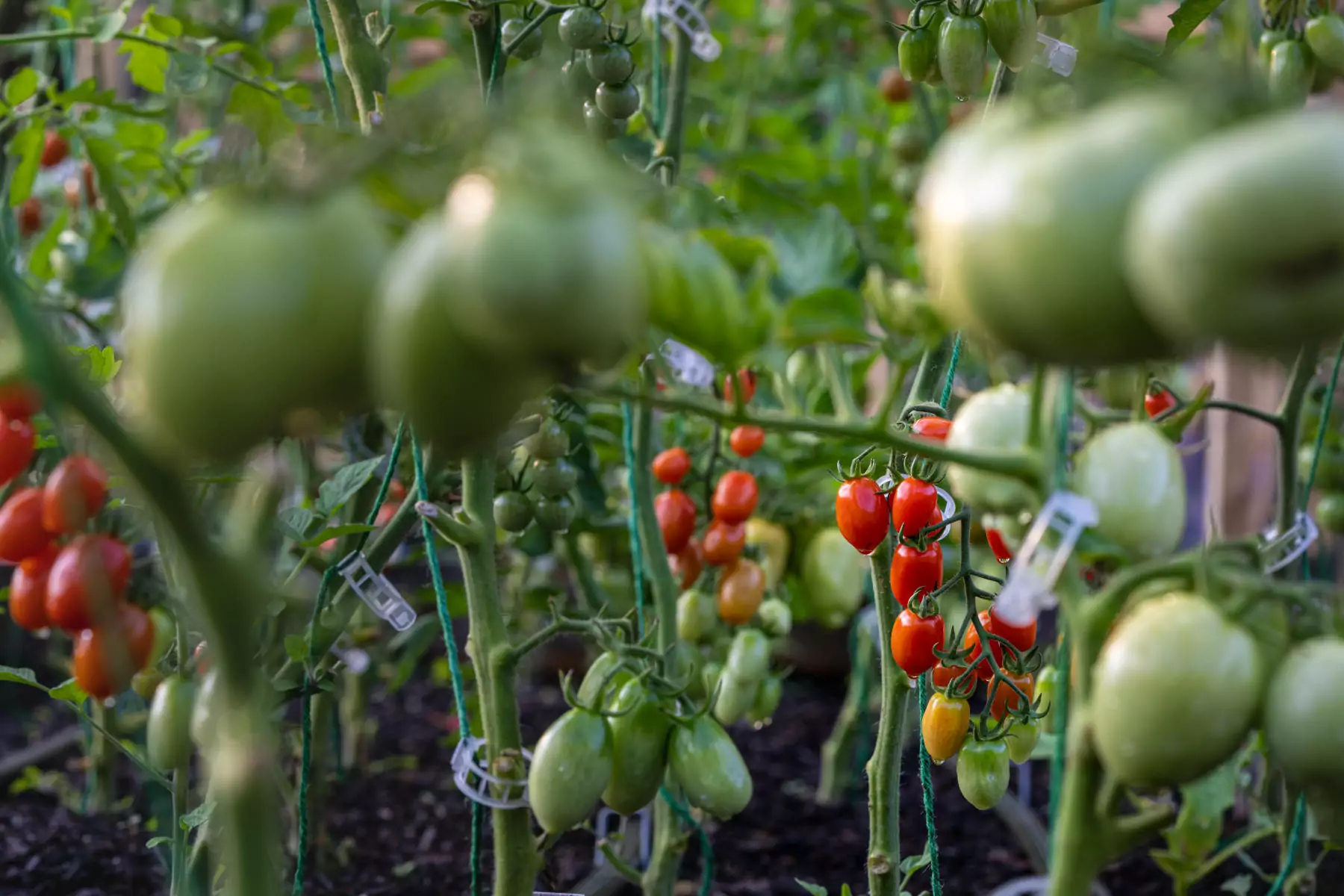 NEXT GENERATION PROJECT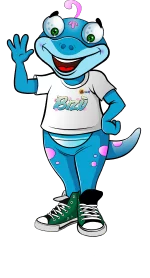 Bizù, who was born and lived on a small island, is the protector of nature and the sea. One day, after a great storm, the island began to sink and Bizù somehow had to save himself. When the island was already dangerously tilted and the sea threatened to swallow it, he was helped by a mermaid who helped him build a boat, a seahorse who showed him the way and led him, and a dolphin who protected him from sea predators and kept him company.
It was June 5, and the winds carried him to Croatia.
On that journey Bizù had a hidden friend who helped him in the most difficult moments to go in the right direction and to the right place, we are talking about "Time." Time knew how much love for nature our friend had and that is why he decided to help him. Time let him continue with his protective role toward nature and the sea, confident that along with that he would also spread a world of love. Bizù lands in the Village on June 5, so let's dedicate this day to World Environment Day.
Entertainment
Our evenings are organized by professional entertainers who will keep everyone involved: music, dancing, and theatrical performances are just some of what awaits you at the BiVillage vacation center.
OUR EVENINGS
Shows, musicals and much more
BiHoliday entertainment will organize cabaret shows, variety shows, musicals and more for you!
And there's more: we're waiting for you on the dance floor with Let's Party, our themed party… a real journey through dance music genres from around the world, from tarantella to the latest dance hit of the summer!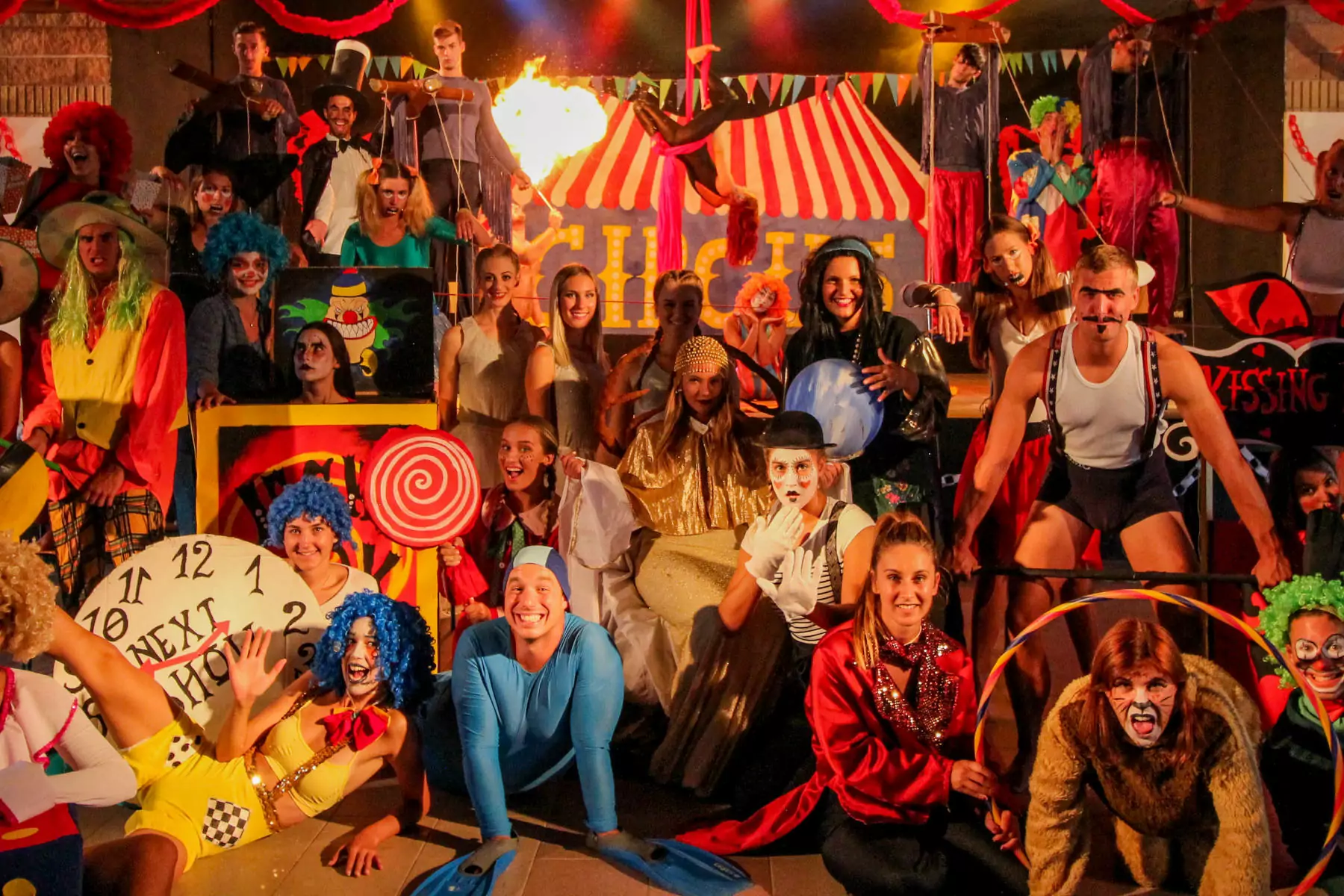 Musical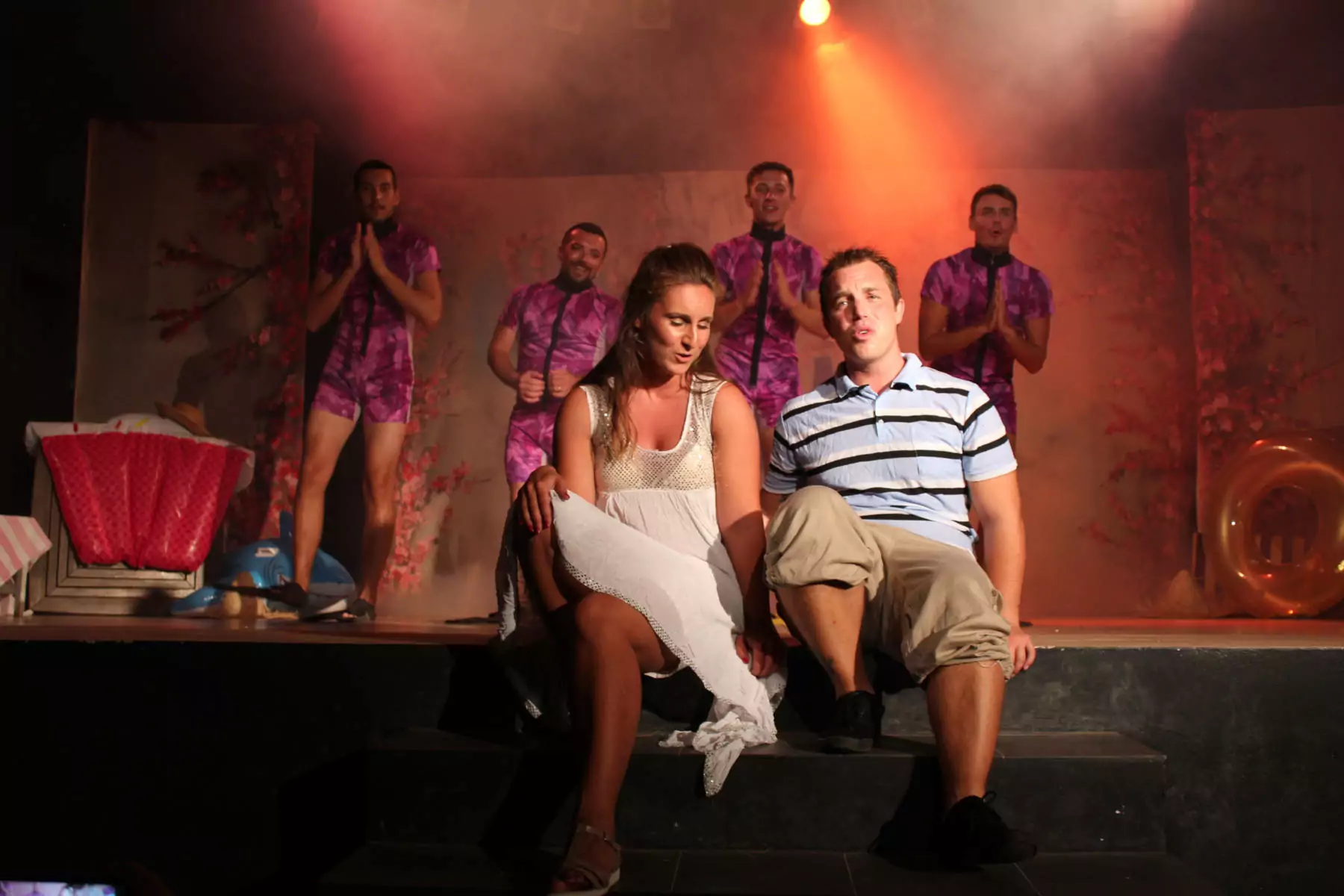 Comedy
SHOULDN'T BE MISSED!
Entertainment assured
Samarcanda Show Time
Every night from 21:30 – 22:30 at Samarcanda Show Time theater.
Every evening we will enliven your after-dinner entertainment with concerts at the piano bar and entertainment shows. Relax in our company and be captivated by our program: cabaret shows, variety shows, musicals and more for you!
Sports and tournaments for children and youth
BiVillage also offers competitions and tournaments consisting of various activities including: soccer, volleyball, table tennis, water polo and darts, as well as the opportunity to be able to try your hand at soccer, swimming, archery, tennis, sailing, canoeing with tours and the possibility of private courses.
Experience the excitement of a real sports tournament with friends and family!
Free group courses, private courses on demand.
OUR SPORTS
Sports on vacation
Sports are important for everyone, but they can be especially beneficial for children and teens. It can help them stay fit in a fun way, boost their confidence and self-esteem, give them something active to do alone or with friends, and generally make them happier!
Young people can play soccer, 3×3 basketball, tennis; participate in the many organized tournaments, train at our HIIT Arena or take part in swimming classes for all ages.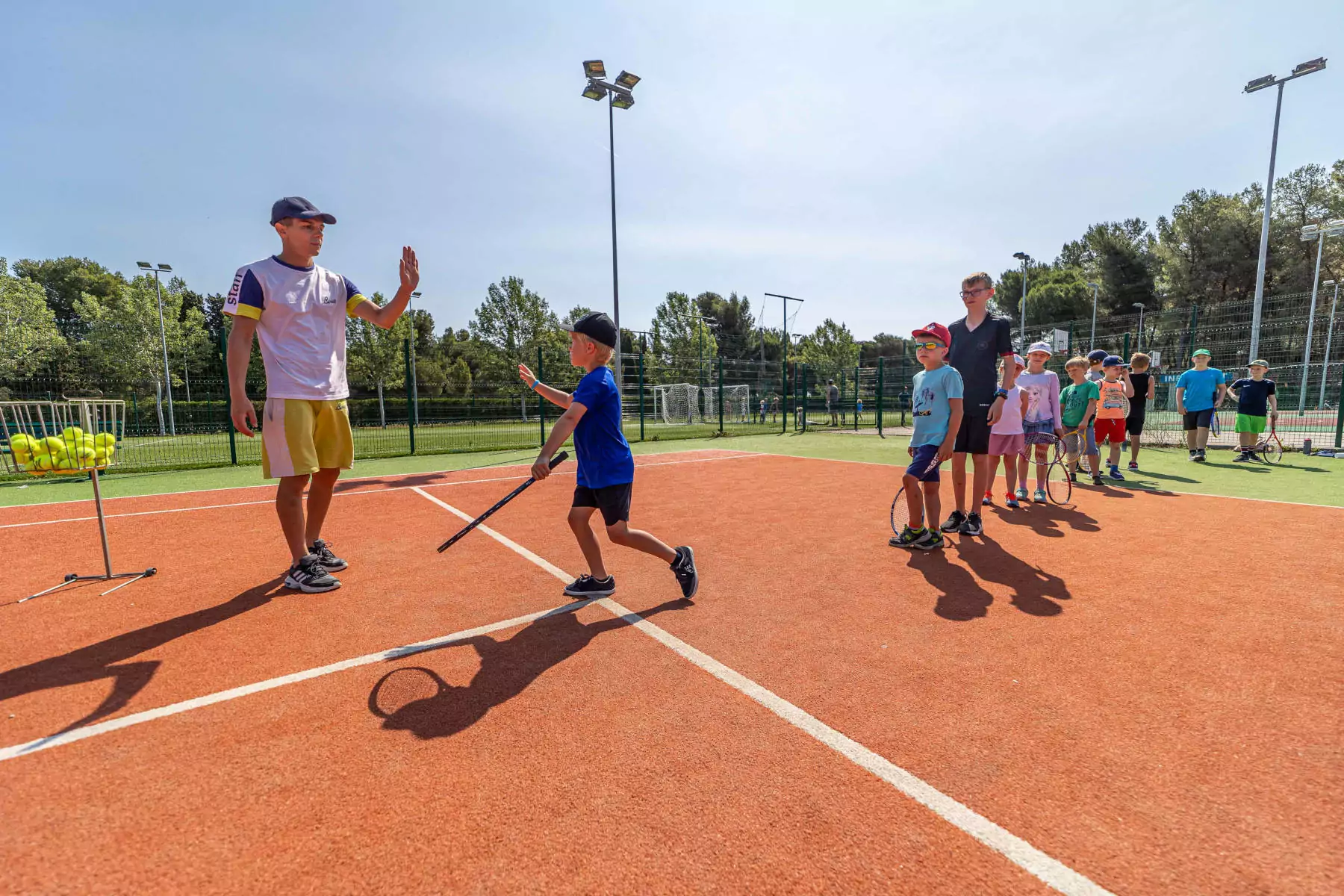 Tennis course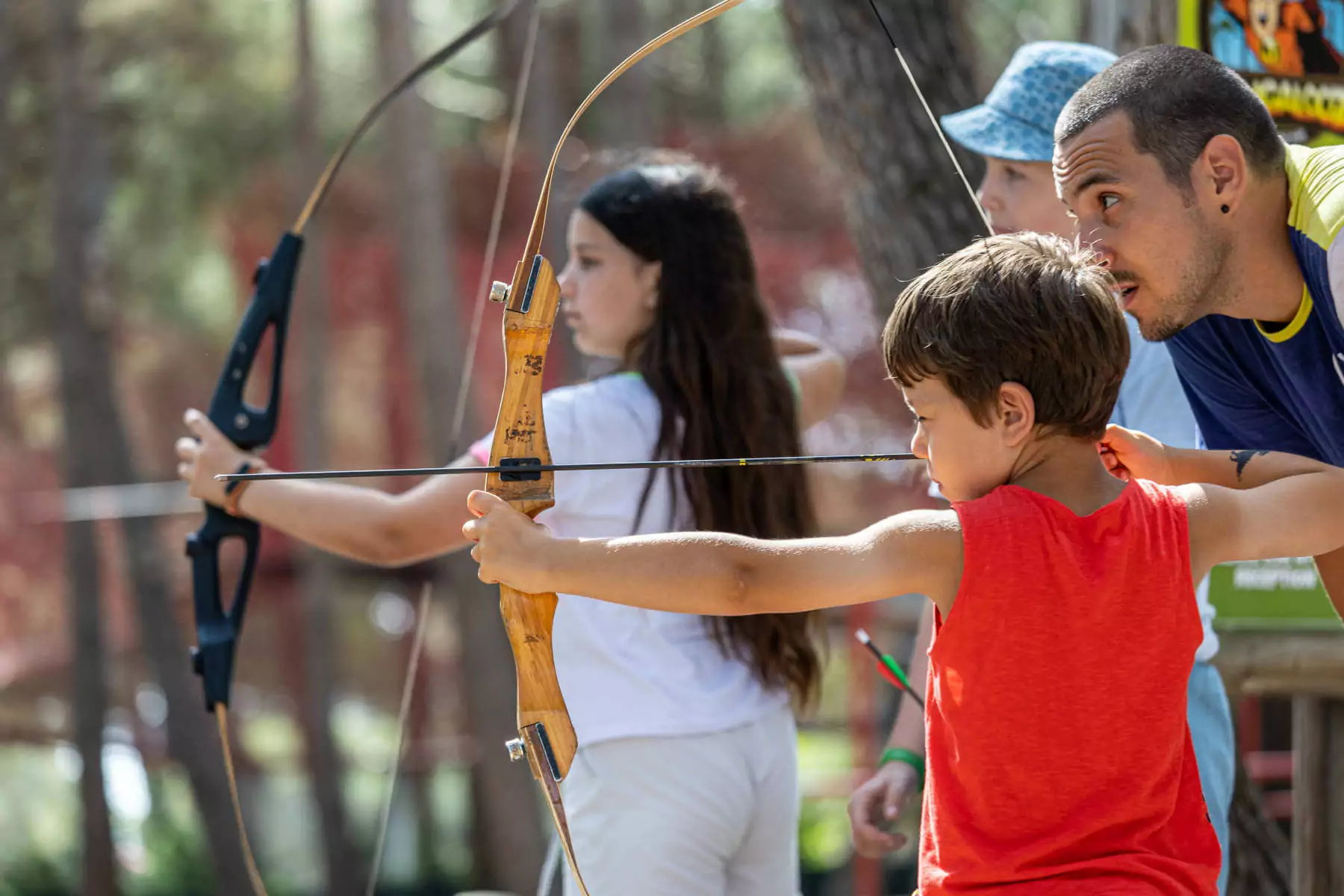 Archery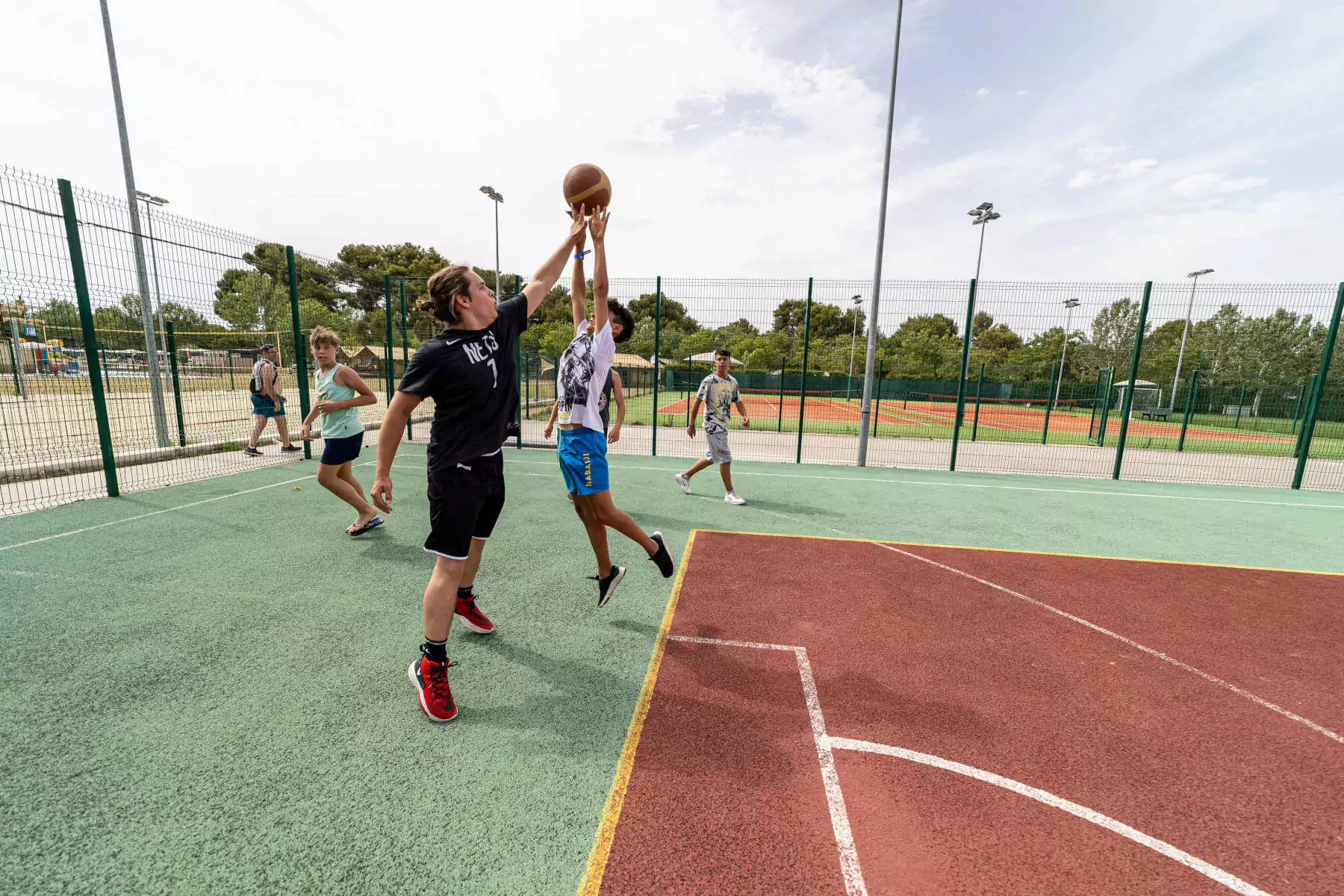 Basket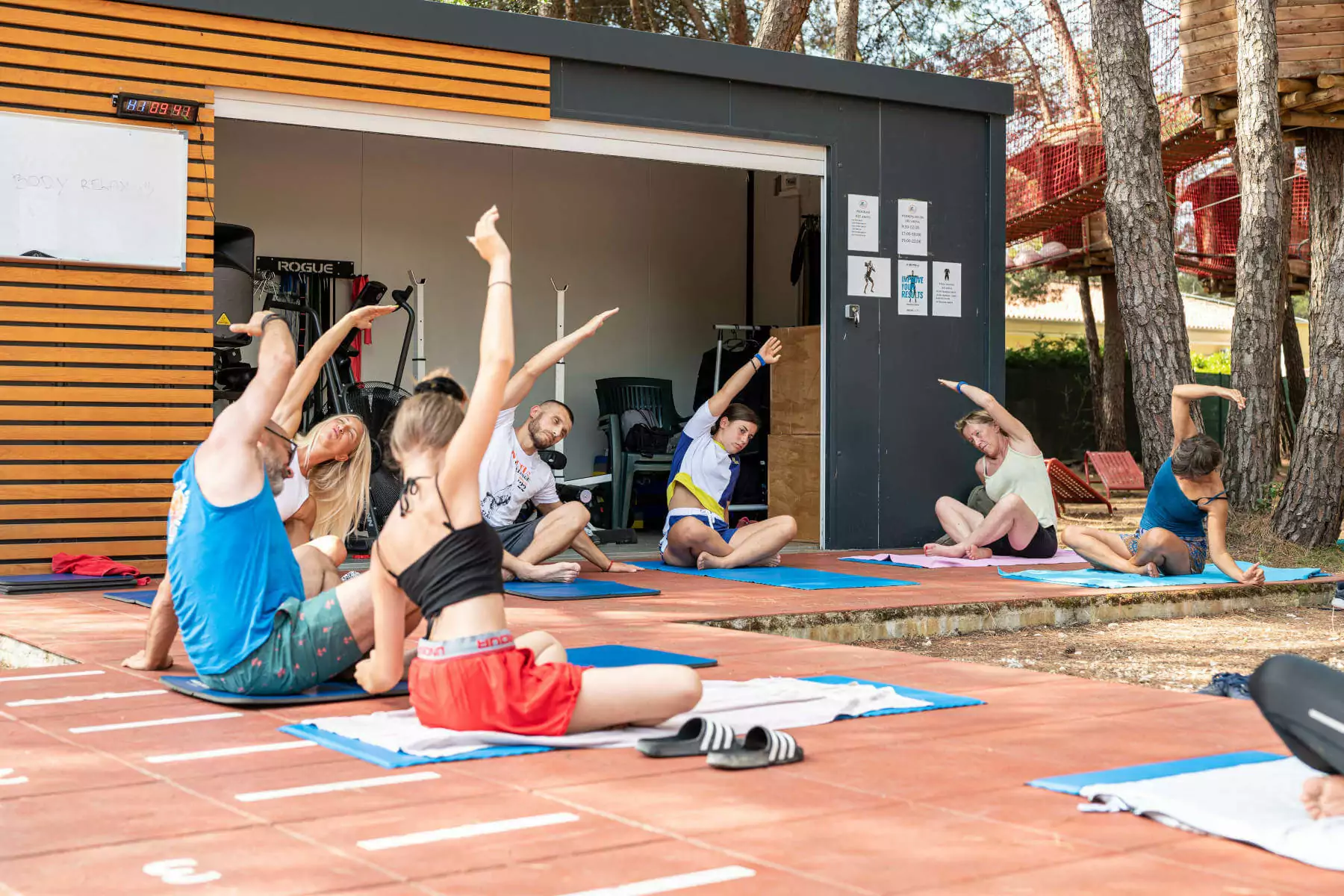 HIIT Arena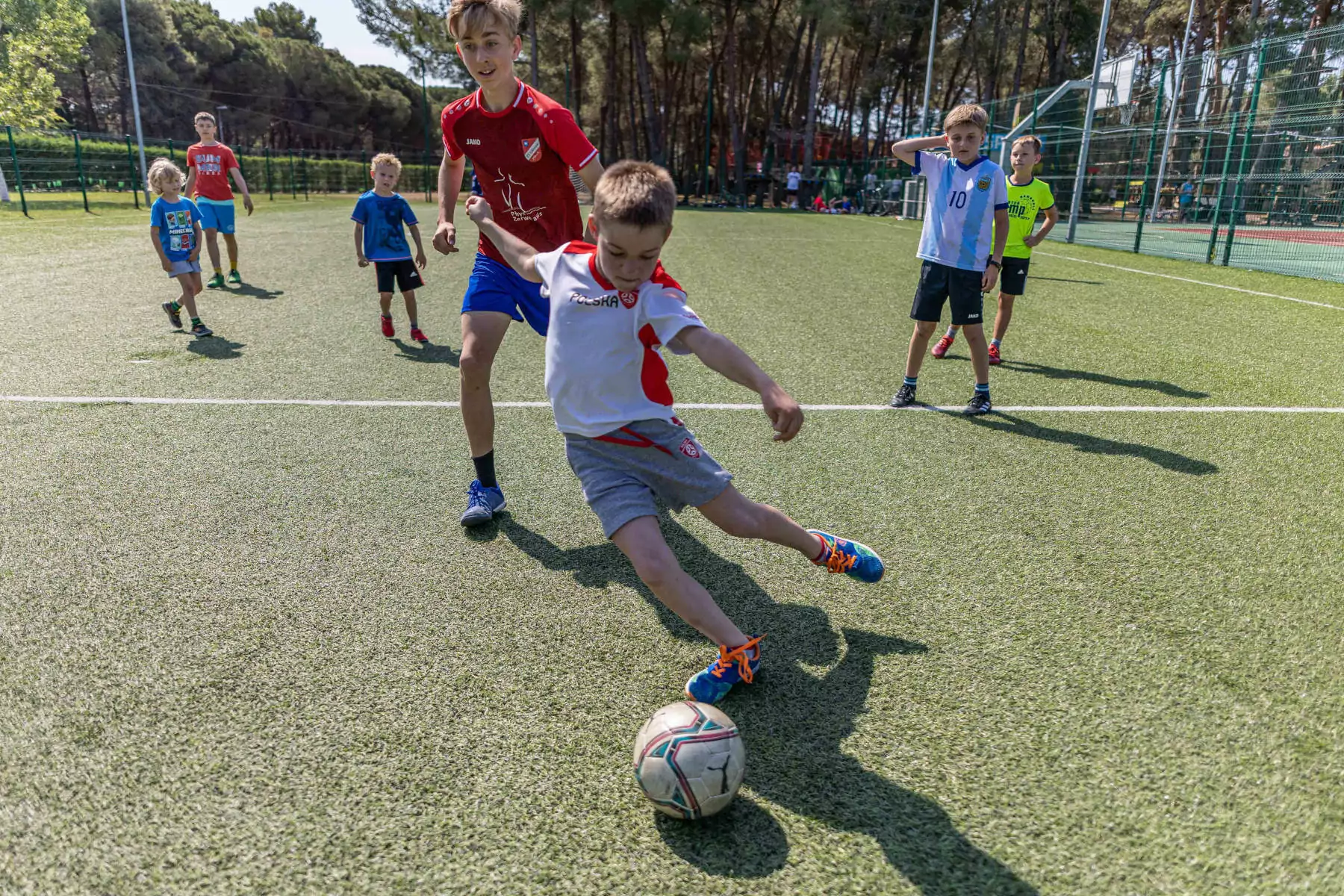 Soccer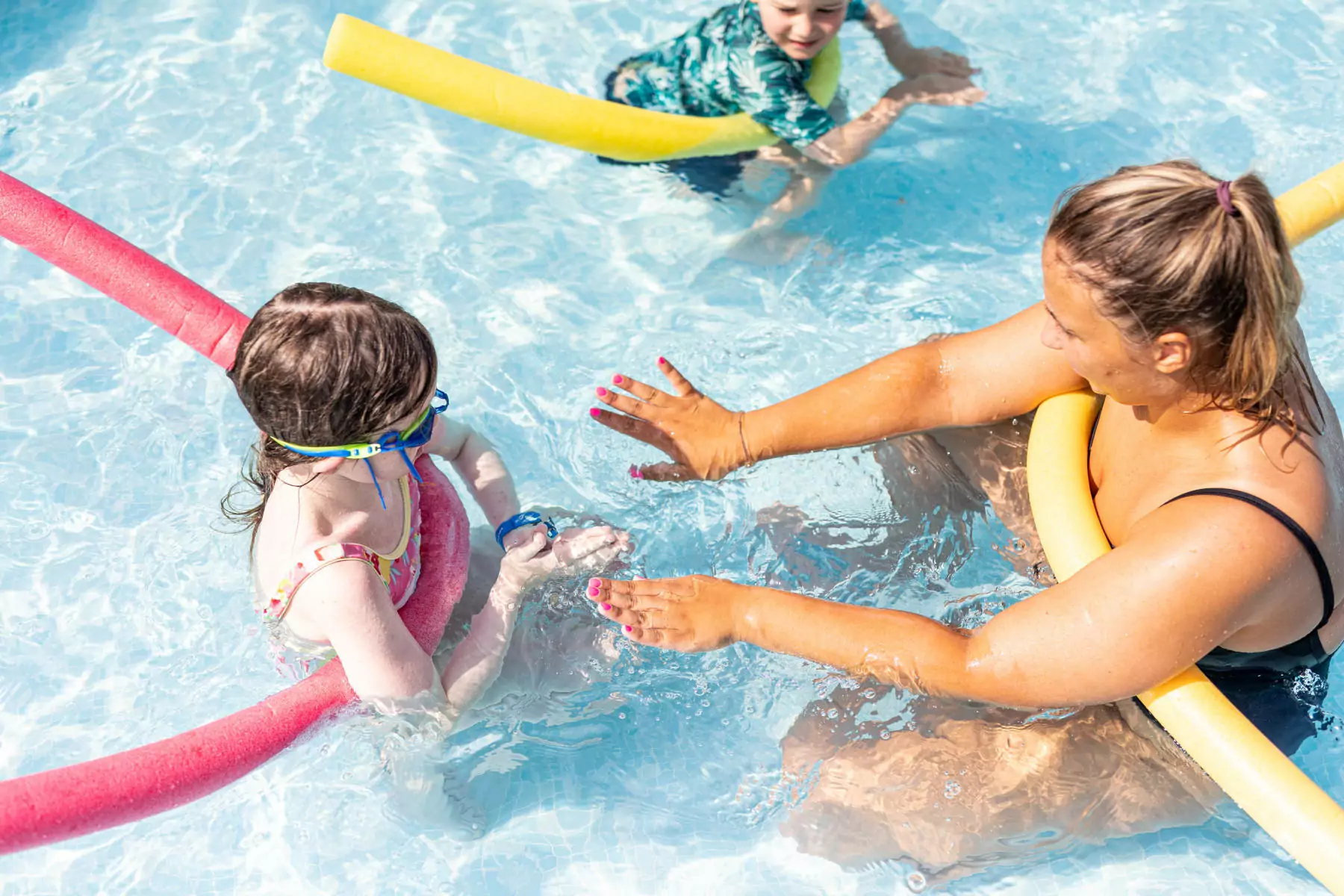 Swimming lessons
Book an individual lesson
You will be able to book directly in the Village at SamPoint.
Once there our staff will give you all the necessary information.

Or book in advance by calling +385 52 300300.
NEW
The new technology for fitness
NEW FITNESS PROGRAM WIEMS
Wiems PRO is a wireless electrostimulation muscle system (EMS) for the whole body.
When combined with exercise, EMS creates 40% more strength.
LEARN MORE ABOUT THE PROGRAMME
Fun in the open air
MINIGOLF
Climbs, descents and obstacles surrounded by greenery: our Minigolf course is located next to the Bizu Club and is the perfect realm of fun for young and old alike.
If you find yourself in need of more information, please feel free to contact our ENTERTAINMENT POINT: you will find it open during the following hours: morning from 9:30 a.m. to 12:30 p.m. – Afternoon from 3:30 p.m. to 6:00 p.m..
Fun and entertainment are the passwords at BiVillage Vacation Centre
BiVillage's entertainment staff will provide all guests with a personalized entertainment program tailored to everyone's tastes and age groups. Their mission is to make the stay enjoyable and fun for every family.
For you we organize:
GAMES
TOURNAMENTS
INDIVIDUAL LESSONS
GROUP COURSES
SPECIAL EVENINGS