World Water Change
This is the title dedicated to the importance of water and its peculiarities which are essential for the well-being of the entire world.
Established on 22 March 1992 by the United Nations, it was one of the outcomes of the Rio Conference held the same year. As with every world day, it is sensitive to change every year, so the content for this year, 2023, was bound to focus on the connection between water and climate change, which is increasingly urgent and necessary to act upon.
But what are the goals of the World Water Day?
Certainly a greater awareness of the world's institutions, hence a heartfelt reminder to the general public of the importance of drastically reducing water wastage as well as adopting behaviour to counter climate change.
A good that can never be taken for granted
The richest and most privileged nations have developed by taking for granted not only theuse of water itself, but also its presence, and news reports and dedicated specials are still not enough to show water shortages, land scarcity and resource shortages in parts of the world, and severe shortages in the less fortunate nations of our globe.
No, it is still not enough and this is why companies, brands, as well as global institutions continue to devote 22 March to educational activities aimed at first of all recognising the problem and, no less importantly, educating people on responsible use starting from an early age.
Croatia and water
An essential element of life and culture
If we analyse Croatia's relationship with water, we find that it is an essential element of local life and culture, so much so that it plays a central role even in local mythology where it is often associated with healing and love.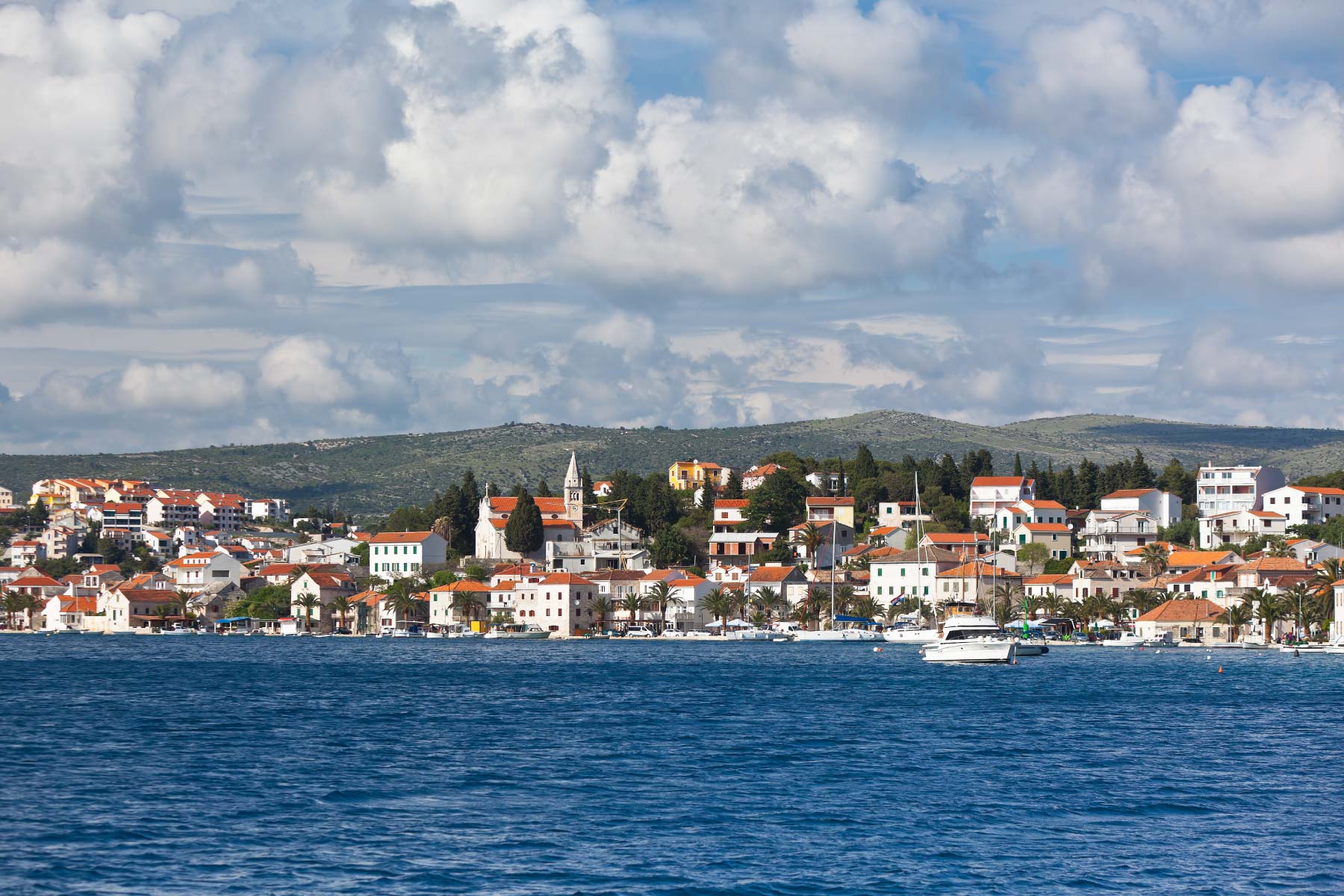 Rogoznica Lake
Rogoznica Lake, for example – also known as the 'Dragon's eye' due to its shape and colours – is mentioned in no less than three different legends, and according to tradition, lovers who immerse themselves in its waters receive the gift of eternal love.
Not only folklore
Ulysses' exile on the island of Mljet
It was not only local folklore that drew inspiration from the mystical beauty of the countless bodies of water dotting the Croatian territory, but also the most famous traveller of antiquity, Ulysses, was so enchanted while sailing along the Dalmatian coast that he decided to spend seven years of his exile on the island of Mljet.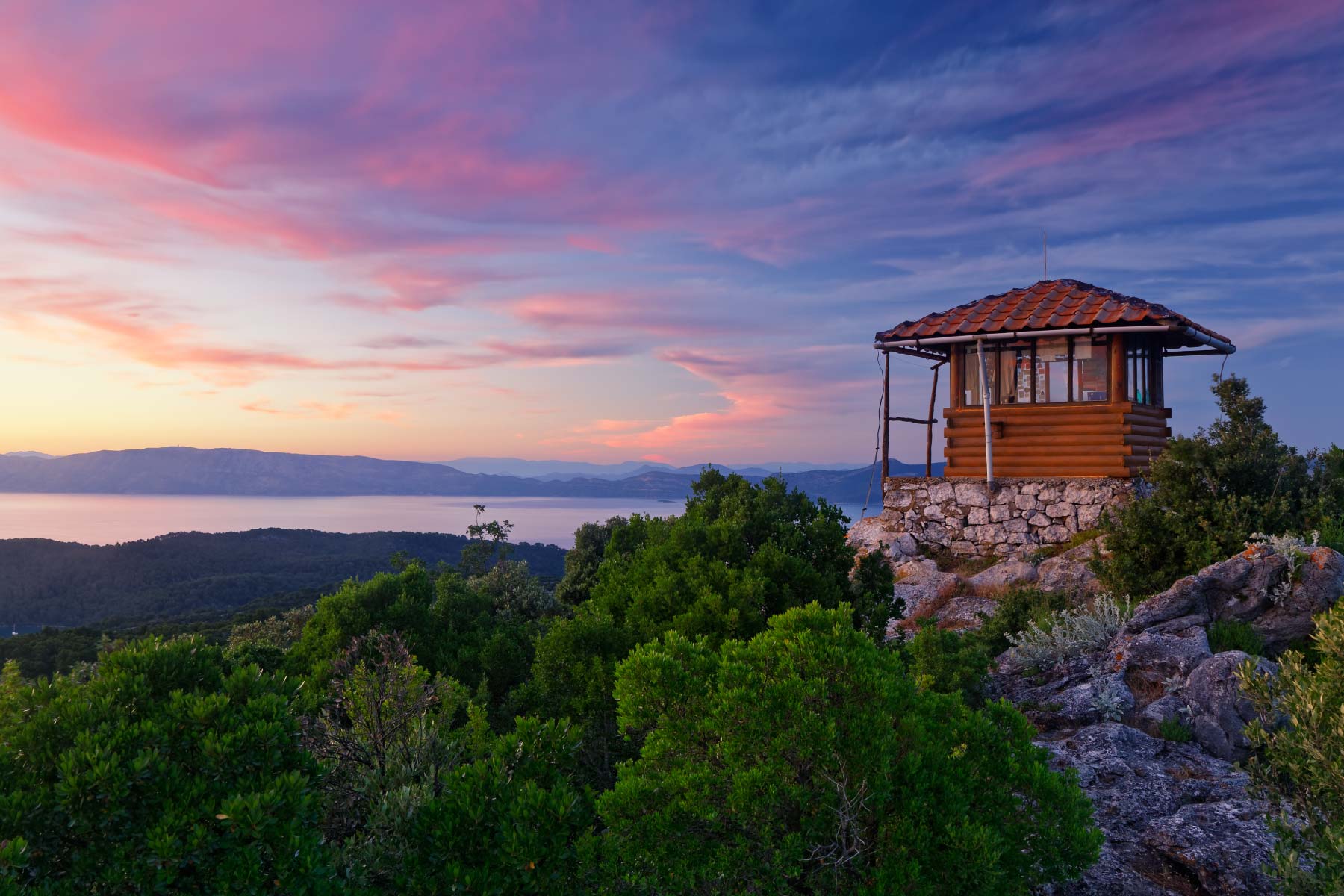 The island of Mljet
For these and numerous other reasons, the BiHoliday Village in Fažana, in order to celebrate the extraordinary beauty of the crystal-clear waters, has decided to provide guests with a sea swing located near the 'Al Mare' restaurant as of summer 2023.
Oceanography
Understanding the water cycle is the first step towards a conscious use of water, which is why children at the BiVillage will have the opportunity to participate in Oceanography, a workshop based on the NOAA educational programme.
Oceanography will make it possible to:
learn the water cycle and tides;
recognize and respect sea creatures;
understand what each of us can do to safeguard water.
Climate change, pollution, preservation are now terms that we keep mentioning without doing anything so concrete.
For this – and a thousand other reasons – we should start taking care of our every action without ever forgetting that the reactions will increasingly determine our future and the future of those who will come after us.