100 fruit trees donated to BiVillage
Dozens of trees planted in village green areas
With the distribution of 100 fruit trees to the residents of the Municipality of Fažana and the planting of several dozen trees in the green areas of the Village, this year we joined the collective tree planting initiative called "Don't be a stump, plant a tree!"
With the planting of trees within the Village and the valuable donation designed for the residents of Fažana, we want to contribute to the increase of the tree fund and the protection of the environment, as well as to the development and maintenance of eco-sustainability, a topic of paramount importance to us, and encourage environmental awareness among the local population.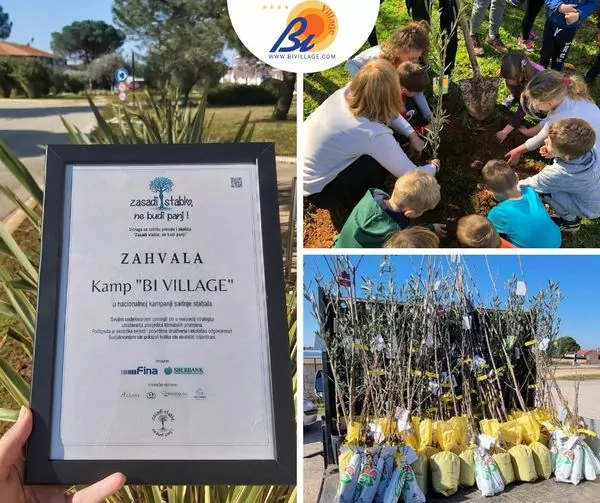 "Non essere un ceppo, pianta un albero!"
The initiative saw BiVillage's donation of more than one hundred plants, which found their way into schools, kindergartens and private gardens in the Fažana area.
In 2 weeks of campaigning within the village we planted 30 olive trees, 20 hazelnut trees, 10 pomegranate trees and 10 cherry trees. We contributed to the project with our efforts and helped in the national campaign for which we received official recognition.
Of course, we don't stop there! Throughout the year we work hard and contribute to a greener environment through horticultural work and eco-sustainability projects.