We look forward to seeing you on 21 and 22 May with your friend Fido!
Bauwatch – an event tailored to your 4-legged friend
After the success of Bauwatch – Caorle, the event widens its borders reaching the BiVillage! Organised by Michael Brioschi Guinet Glocal Creator with the Glocal Experience® concept, in collaboration with the Dog Training School "Professione Cane" of Padua and the National Institute for Training Rescue Dogs, the event aims to raise awareness of the presence of dogs on the beach and therefore on holiday.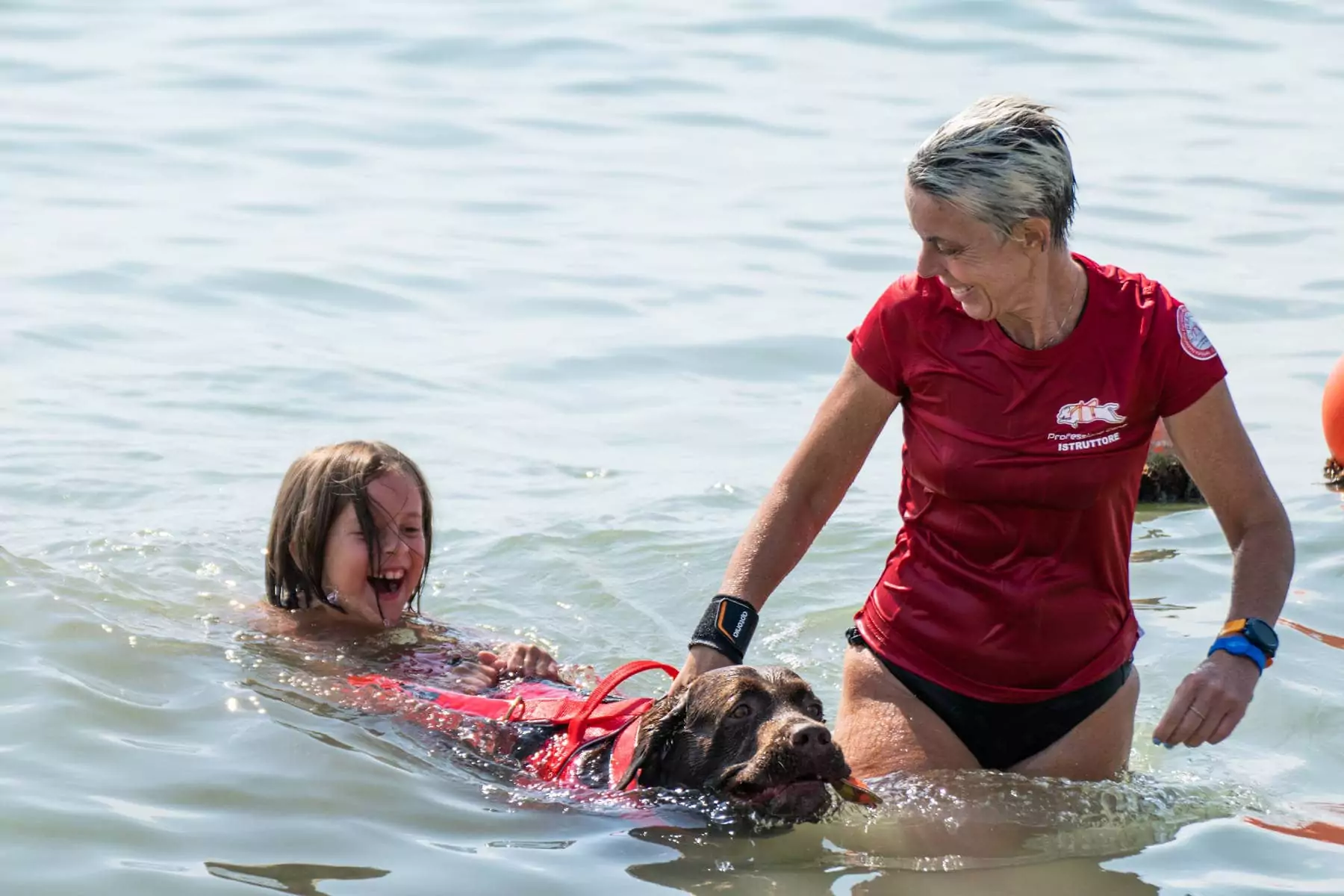 Dog Rescue
You will witness dog units engaged in exercises of rescuing people in difficulty at sea, alone, with the Paddle or the SUP.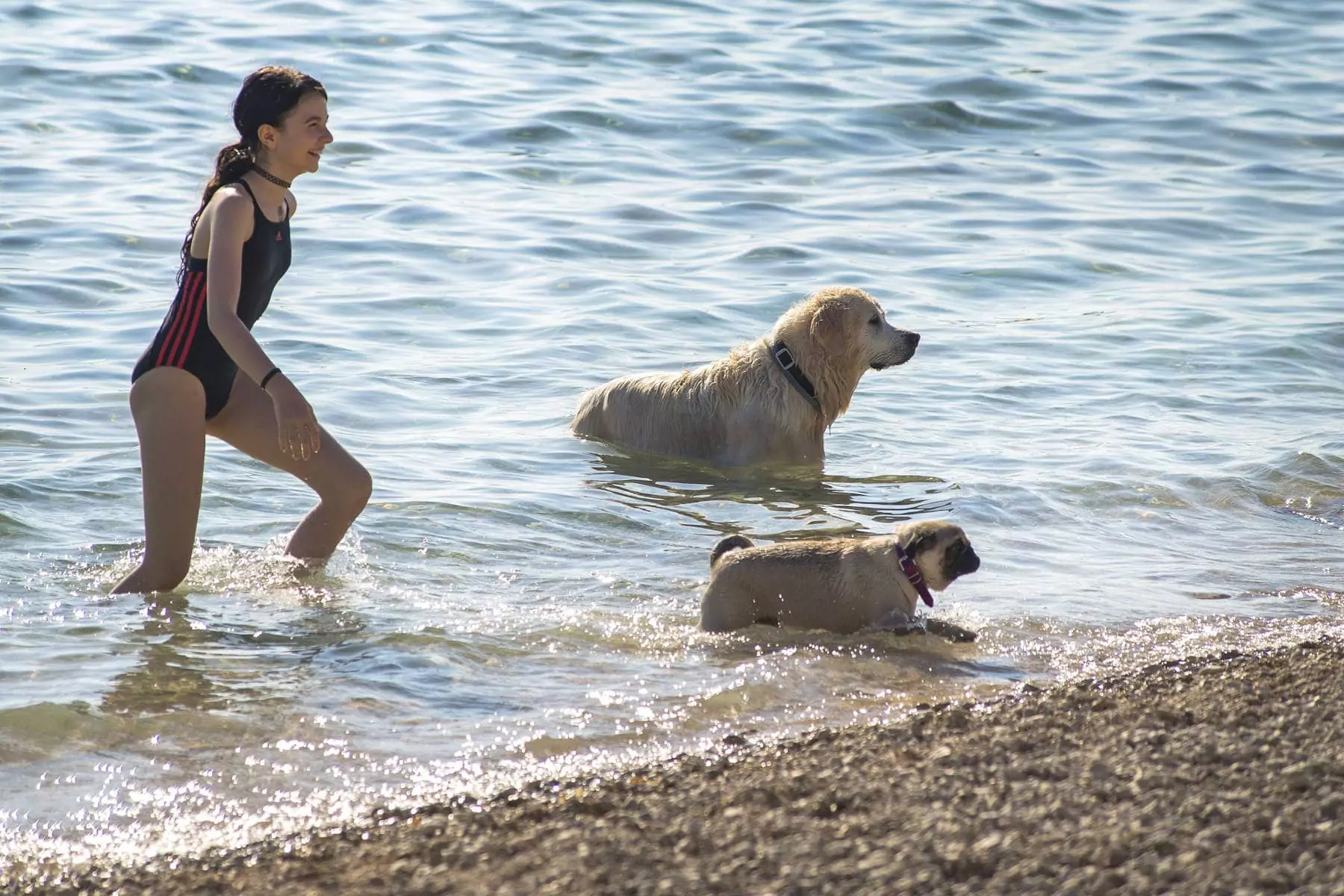 First contact with water
If your dog doesn't like water, this will be the perfect time to attempt the first dive together with the "Professione Cane" dog trainers.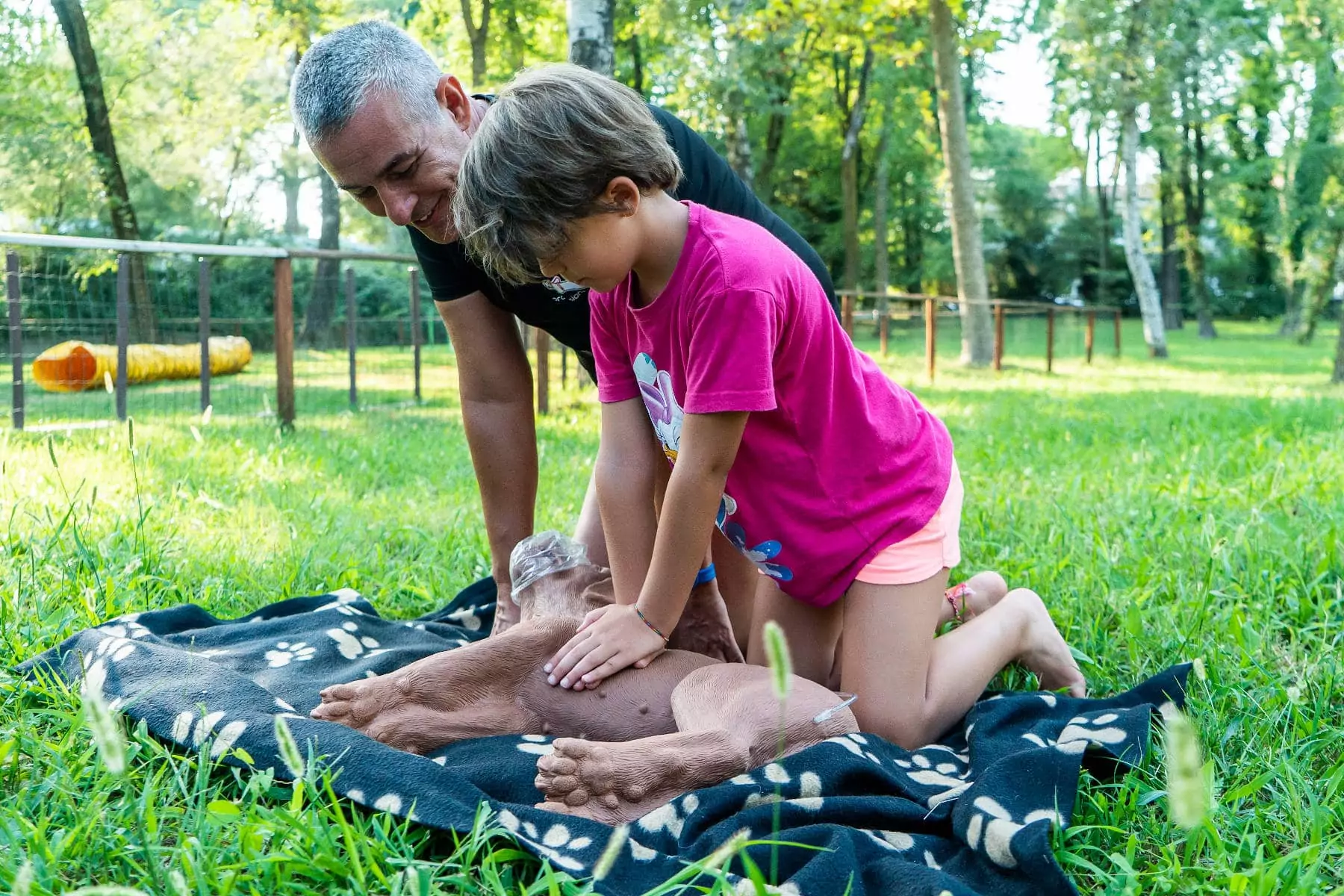 First aid
You will learn basic first aid techniques and how to interpret the signals of your four-legged friend.
2 days of activities with your dog
During the event on 21 and 22 May you can also take part in many other activities!
DOG DIVING COMPETITION
The amazing moment dedicated to performing safe acrobatic moves involving our four-legged friends!
TO COMPLETE THE EVENT
At the end of the day, there will be a fun dog parade electing the funniest dog in the village and our 6-legged aperitif for dogs and their owners.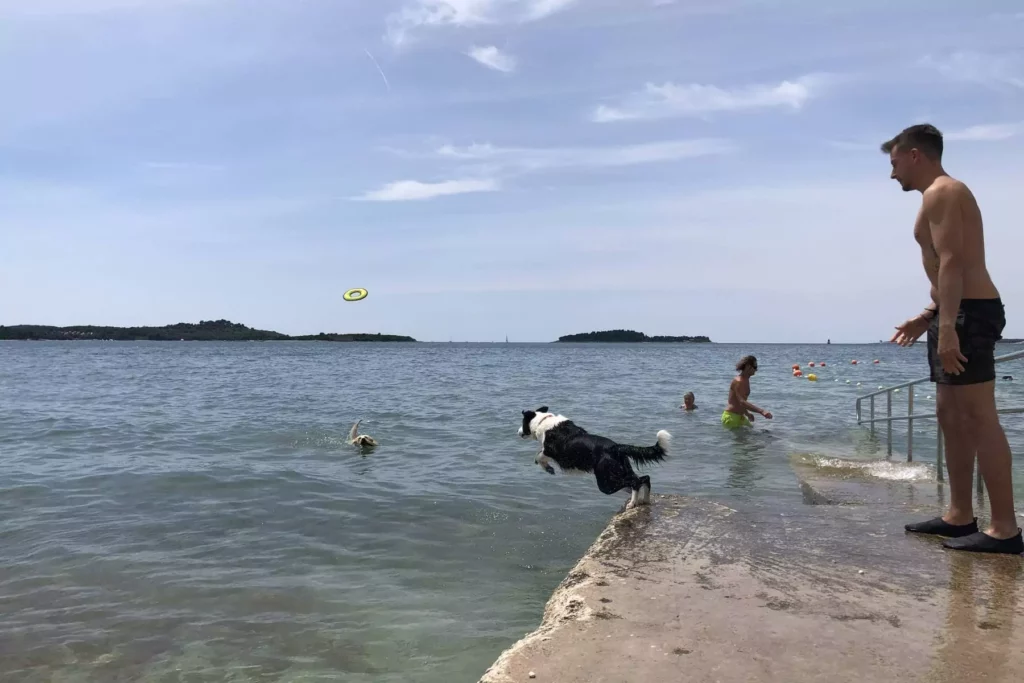 Event schedule
SATURDAY, MAY 21.
4:30 p.m. Rally Obedience Course and "Dog Reading" (Brioni Area near the beach)
At 6:30 p.m. Aperitif with parade to elect Bi Village's cutest dogs (Terrace Ristorante al Mare)
SUNDAY, MAY 22
10:30 a.m.-12:00 p.m. Dog Rescue demonstrations with rescue dog units (Bi Dog Beach) First approach to the water for all guests with their dogs (Bi Dog Beach)
3:30 p.m. Canine Diving Competition – Take a run-up jump and…splash! The best jumps in the water will be awarded by our special jury. (Bi Dog beach)
How to join Bauwatch
On holiday
We have a dedicated offer for you! Pet free of charge and 5% discount on the total amount