Friday, July 30 and Friday, August 27, 2021
The "Fisorchestra" returns to the Bivillage for two evenings of music!
On Friday, July 30 and Friday, August 27, 2021, we look forward to seeing you at the Bivillage: two evenings of concert featuring the accordion, including great classics and a great summer repertoire with pop songs such as Lady Gaga, Santana and Adele.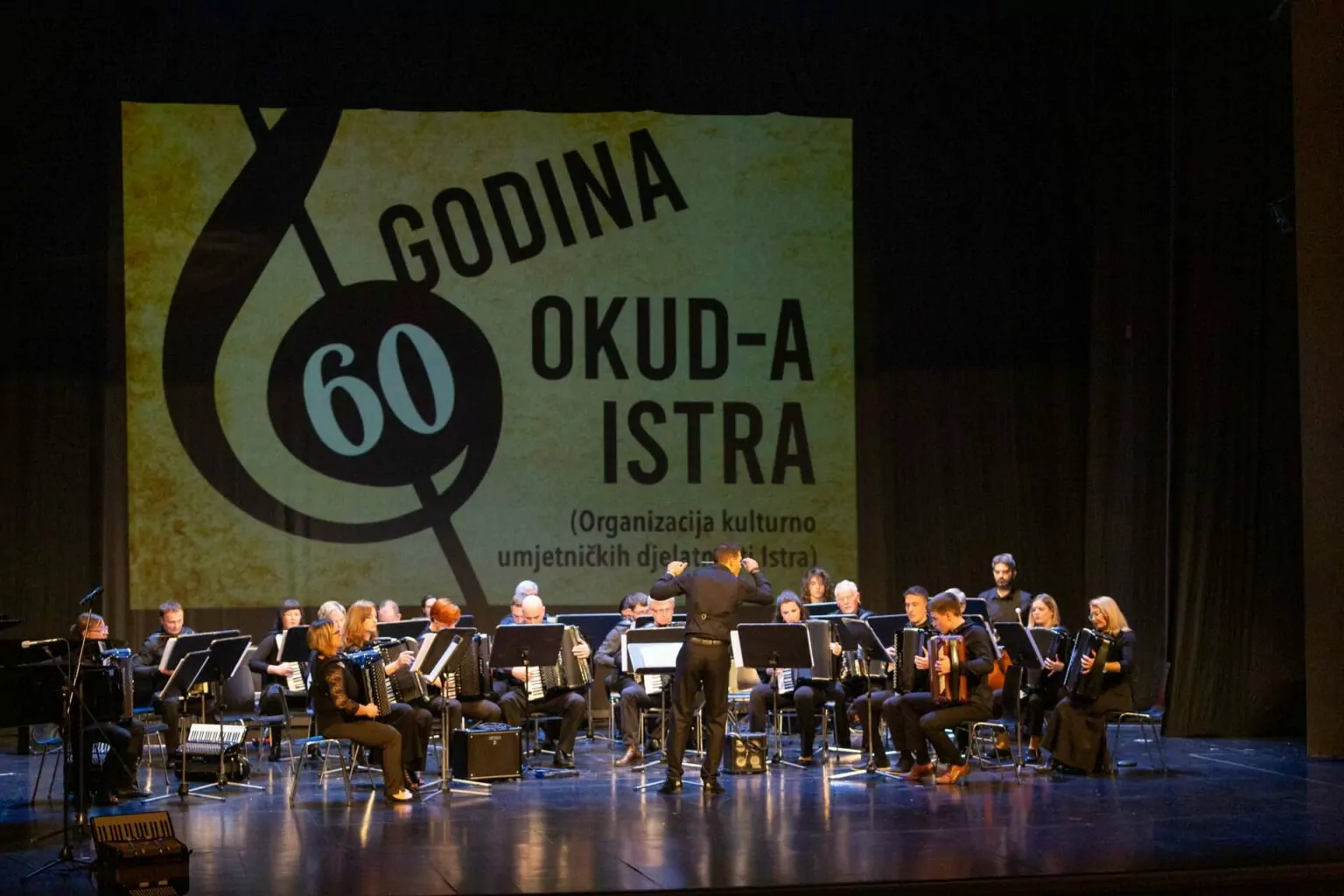 Fisorchestra
The Fisorchestra, since 1959
The accordion orchestra "Stanko Mihovilić" is the most important section of OKUD "Istra".
During its existence, the orchestra regularly performs in summer concerts, occasional shows, tours and competitions, winning the highest awards, recognition and undivided sympathy of juries and audiences throughout Croatia, Europe and America, thus promoting and affirming the cultural identity of Pula, Istria and Croatia.
The orchestra has performed with guests, conductors and soloists from Slovenia, Austria, Italy, USA, Russia and Ukraine. One of the most respected orchestras in Europe and the most awarded orchestra in Croatia.
Its repertoire includes both classical compositions and popular repertoires (evergreens, film music). On the summer repertoire you can also hear pop songs such as Lady Gaga, Santana, Adele and many others.
Since 2016 the orchestra has been conducted by Julian Grgorović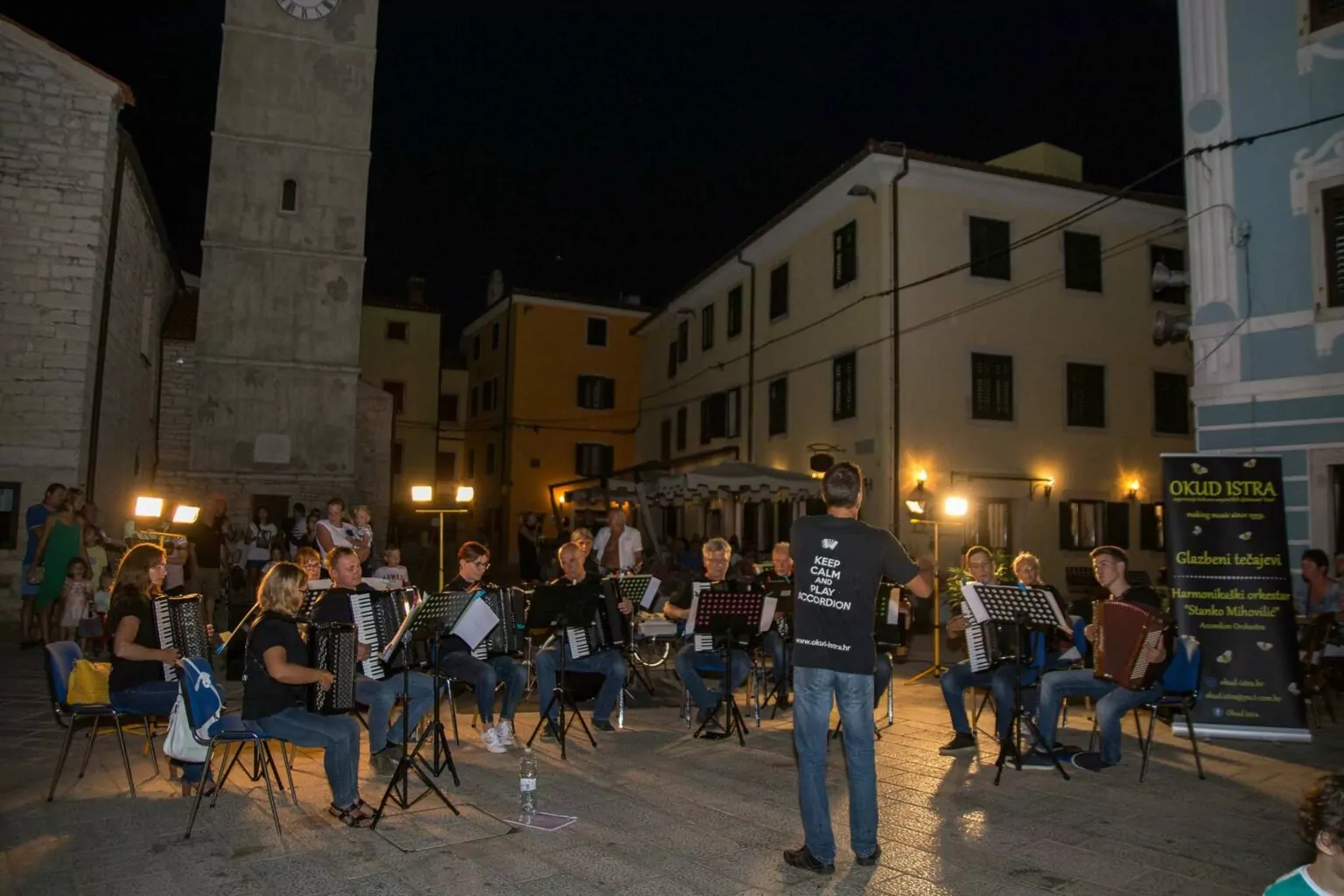 L'orcheestra più premiata in Croazia